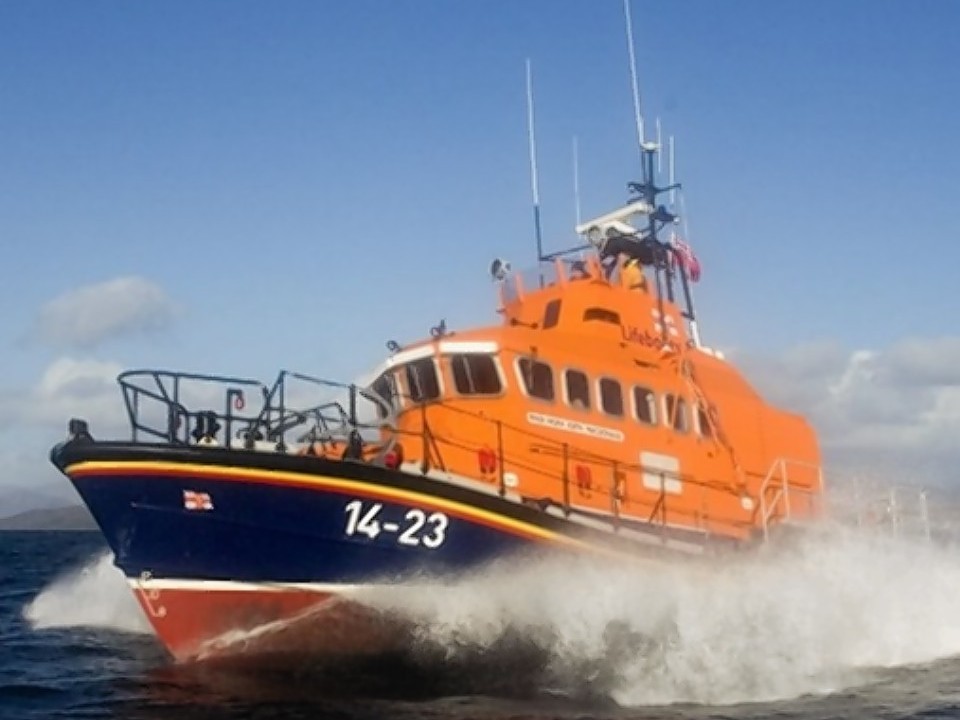 A shooting party of eight men and a dog were rescued by a lifeboat from a small Orcadian island.
Kirkwall Lifeboat was launched at 6.17pm on Monday after the shooters' boat broke down and drifted ashore on Gairsay.
A member of the shooting party called 999 to report that their boat had engine failure and was taking in water in strong tides.
The lifeboat arrived at 6.47pm to find it had drifted ashore on the east side of Gairsay.
The rescuers' inflatable Y-boat was launched to go into the shallow water to investigate – seven of the stranded and a dog were taken off in three runs and then a tow line was attached to their stricken craft.
At 7.08pm the casualty was refloated and towed out to the waiting lifeboat, who then took it to Tingwall pier, arriving there at 8pm. All eight of the rescued and the dog were landed – and then the lifeboat headed back to Kirkwall.
This was the 17th service for Kirkwall Lifeboat so far this year.