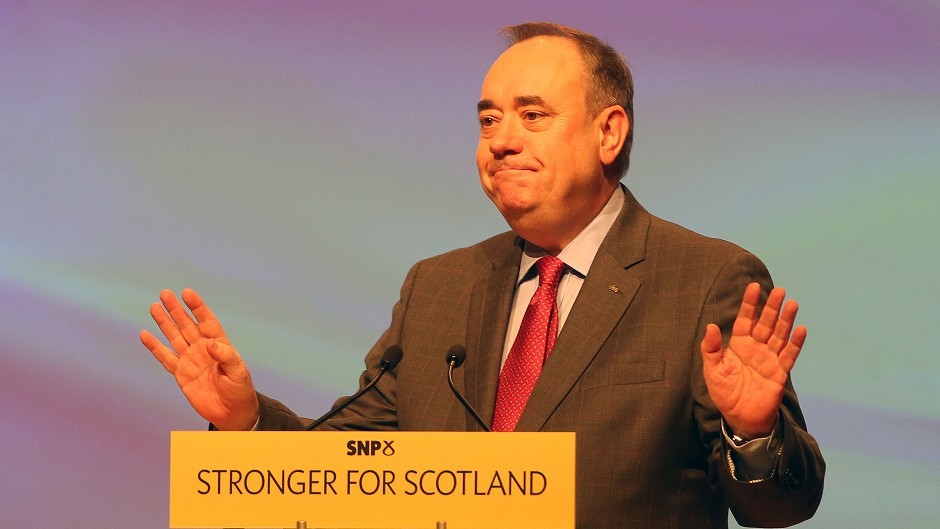 Alex Salmond bowed out as SNP leader with a prediction that his successor, Nicola Sturgeon, will "make history" and deliver Scottish independence.
And he issued a threat to David Cameron to come through on the pledge of further devolution or "Scotland will take matters into its own democratic hands".
The MSP for Aberdeenshire East received an ecstatic reception as he addressed party members after handing over the reins of power to Ms Sturgeon who will also inherit his first minister's job next week.
As he set out old referendum battles and why he thought the Yes campaign lost, Mr Salmond laid out his hopes for the future.
Echoing the constant theme within Perth Concert Hall, he claimed the SNP had never been stronger and was in position to dominate Scottish politics and have the whip-hand at Westminster.
He hailed Ms Sturgeon as a "woman of extraordinary talent" and told her: "Nicola, your contribution to where this party now stands has already been immense.
"Your future contribution – I have no doubt – will be to make history."
Delegates heard the dream of independence was "alive and well and will succeed".
Mr Salmond said the 45% – 1.6million voters – who voted Yes had risen to the challenge.
"The people will not disappear back into the political shadows and the nation will not fade into the dark. This country has changed and changed utterly," he proclaimed.
"That is the change which will carry us forward – forward to independence."
Mr Salmond is convinced independence would have been secured on September 18 if not for the last minute pledges by the three Westminster party leaders of extensive more powers for Scotland.
Twice during his speech, he threw down the gauntlet to his referendum opponents and David Cameron who he accused of reneging on the pledge within hours of the referendum result in order to "pander" to the Tory back benches.
"So let the message be clear from this hall and this country to the prime minister – delay, prevaricate, block or obstruct the implementation of what was promised and Scotland will take matters into our own democratic hands," he said.
He said every Scottish voter should be clear that only a vote for the SNP in the general election will force Westminster to deliver on its promises.
To that end he set the party the target of boosting membership to 100,000 by May.
So many people have flocked to the party since September 18, it is the third largest in the UK with "twice as many" members as the entire Liberal Democrats.
Mr Salmond said that fact needed to be heard by UK broadcasters and was just one reason why any attempt to exclude Ms Sturgeon from party leader debates would be "an affront to democracy".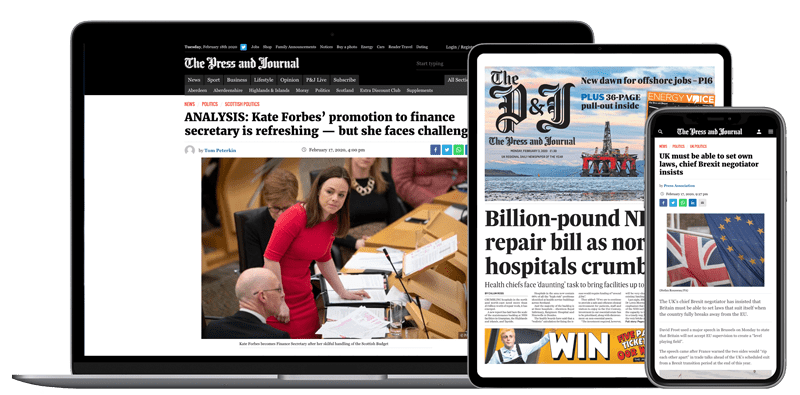 Help support quality local journalism … become a digital subscriber to The Press and Journal
For as little as £5.99 a month you can access all of our content, including Premium articles.
Subscribe