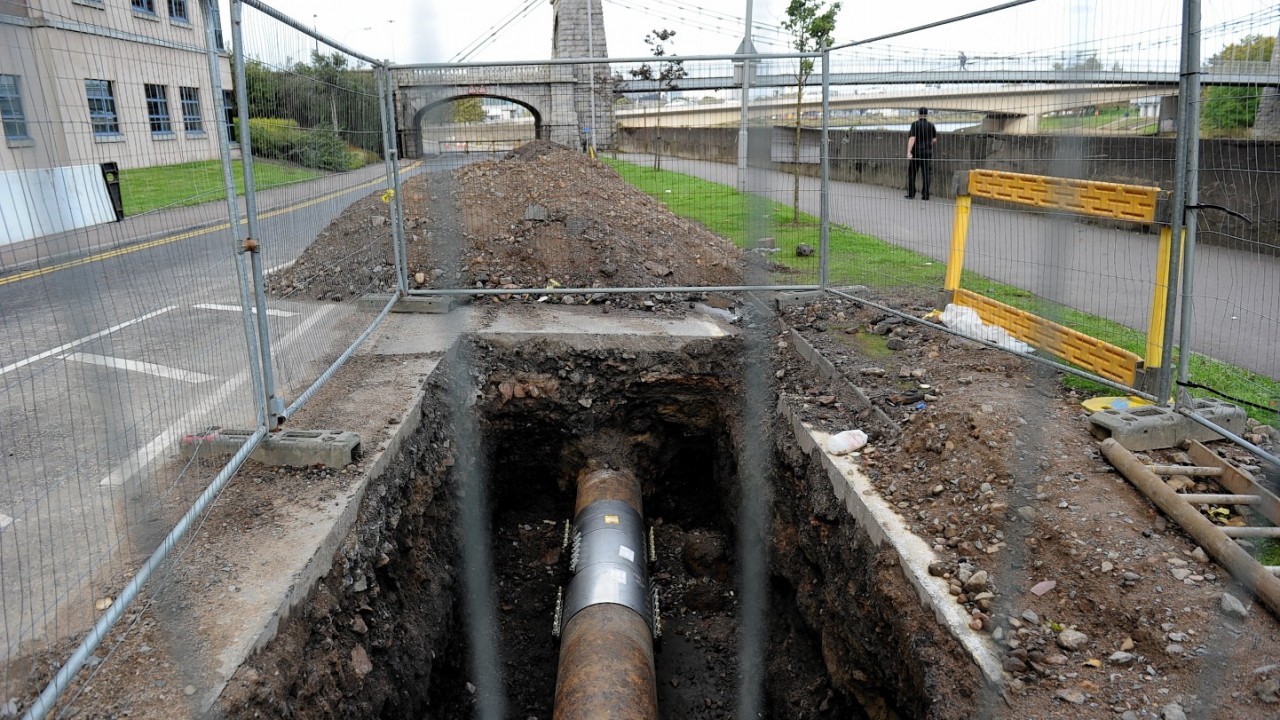 A busy Aberdeen road will remain closed until Christmas after work to replace an aging gas mains ran into difficulties.
Riverside Drive has been blocked from South College Street to Great Southern Road since October 2 when a gas leak was reported under the road.
A temporary repair was put in place to initially fix the problem, which was discovered near the Wellington suspension bridge.
However, on October 10 Scottish Gas Networks (SGN) announced it was prolonging the road's closure until November so workers could replace the gas main.
Now it has been revealed that the route is likely to remain closed for a further four weeks, meaning commuters will continue to face detours through Ferryhill or onto Wellington Road, in Torry.
An SGN spokeswoman said yesterday that workers had "encountered some difficulties" in the process of digging up the road to replace the mains.
She added: "It's to do with the make-up of the road, and the rocks and stones when digging down. It's a little bit tougher than we expected. Therefore, our work is taking a little longer.
"We are aware this is a very busy stretch of road and we're working as quickly and safely as possible to fix the problem. At this stage, we expect to complete our work and reopen the road in around four weeks' time.
"We are sorry for the disruption this has caused and would like to thank road-users for their continued patience."
Last night, Torry and Ferryhill councillor, Alan Donnelly, said "patiences were being tested" on the city's roads.
He added: "The city is gridlocked as it is without being exacerbated by Riverside Drive. The amount of traffic in Ferryhill getting in and out the city is horrendous and the Bridge of Dee roundabout is getting as bad as the Haudagain.
"The city is bursting at the seams because of the oil industry and it frustrates drivers and frustrates residents. I am just looking forward to this work being completed."
SNP councillor for the area, Graham Dickson, said: "It's really frustrating that Riverside Drive is going to be closed for even longer, obviously it's of great concern as we're getting into the Christmas shopping season."
An Aberdeen City Council spokeswoman said: "We will be doing everything we can to ensure SGN complete the works as quickly as possible."