 Christmas dinners worth more than a thousand pounds have been stolen from a family-run butcher.
Turkeys and other meats, intended for customers at Davidson's Butchers, Inverurie, were taken from the cold store outside Dobbies in Aberdeen on Friday night.
The Copas turkeys, dubbed "the Rolls Royce of birds", had been specially-reared on a free-range farm and were being kept in the storage unit before being handed out today.
Butcher John Davidson said anyone who was offered one of the turkeys over the weekend would have been looking at stolen goods.
He said: "We are lucky this will not affect our customers in any way as we always over-order, however it is very disappointing someone would do something like this.
"It was a very particular type of turkey, they are reared especially for us. They are really like the Rolls Royce of turkeys.
"There would be very, very few of them going about this weekend as we are getting them ready to give to customers tomorrow, so if anyone has seen one it is more than likely to be stolen. In the next 24 hours they will be everywhere, so we really did just have a small window of opportunity to catch someone with them."
Mr Davidson said the Christmas birds cost between £86 and £114 to buy and would probably be sold on for far less than they are worth.
This was not the first butchers shop to be targeted at this time of year.
In 2011 A and G Butchers in Kemnay was hit by thieves who made off with thousands of pounds worth of Christmas meats and a safe containing more than £1,000.
At the time Graham Collie, who runs the shop with his wife Annie, said he believed the break-in was planned as the vast amounts of goods stolen would have needed an industrial-sized fridge.
Last night Police Scotland confirmed they were investigating the incident and warned of "unofficial sources" selling large quantities of meat. A spokesman reminded shopkeepers to be extra vigilant in the run-up to Christmas and to ensure they take appropriate security precautions.
Anyone with information should contact Police Scotland on 101.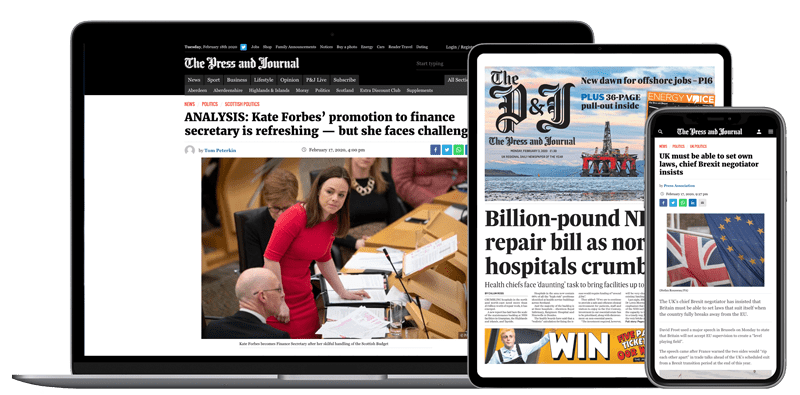 Help support quality local journalism … become a digital subscriber to The Press and Journal
For as little as £5.99 a month you can access all of our content, including Premium articles.
Subscribe