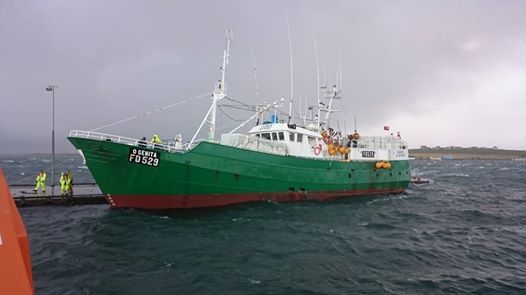 The Shetland coastguard is assisting a struggling ship with 16 people on board.
The Ogenita fishing vessel came into difficulty at 6.30am after her windows were knocked in, allowing water to enter.
A Cumbra 102 rescue helicopter is currently on scene and the Stormness lifeboat is expected to arrive at 9.15am.
The ship is currently 18 miles north west of the Orkney.