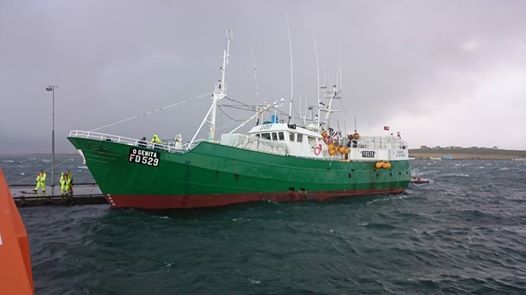 A fishing boat which had to be rescued after being hit by massive waves off Orkney has been escorted to safety by a lifeboat crew.
The O Genita issued a distress signal at 5.30am this morning after being hit by waves of up to 36ft.
The windows of the wheelhouse were broken and some of the UK-registered boat's equipment was left unusuable.
Shetland Coastguard's Sumburgh helicopter went to the scene and remained on stand by watching over the vessel, which had 16 people on board, until the Stromness lifeboat arrived.
The lifeboat escorted the Spanish-crewed boat to Pierowall, Westray.
The two vessels arrived at around 11.20am.
A coastguard spokeswoman said that no one was injured.