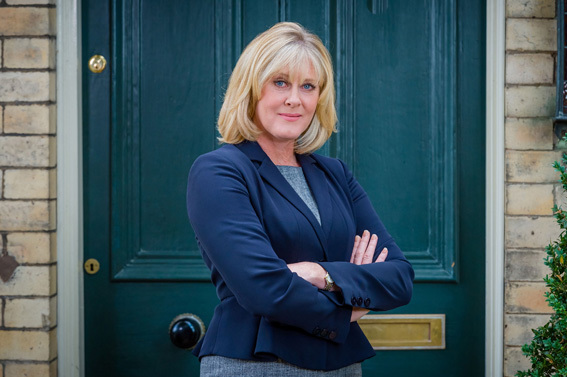 As Last Tango In Halifax returns to screens, Sarah Lancashire takes time out to talk about the drama in store for her character, why she doesn't 'bang on' about age and how, like everyone else, actors are just trying to pay the bills
Sarah Lancashire celebrated her 50th in October, but she doesn't pay much attention to landmark birthdays, or ageing, for that matter.
"I live in a multi-generational extended family, and as my mother says, 'You're still young, it makes no difference'," says the acclaimed actress.
"I think this country is terribly, horribly obsessed with age, and it really is just this country. If you're still living and breathing at 50, then count your blessings!"
While Lancashire believes there are less roles as you get older, "it's important to remember it's not exclusive to acting", she adds.
"It's journalists, directors, teachers, lawyers. I don't bang on about it, because it's not the exclusive domain of actors. We're just one tiny cog in a huge ageist wheel."
Lancashire's on the set of the third series of Last Tango In Halifax, a show she believes has been "a quietly groundbreaking piece", in terms of facing ageism head on.
At the story's centre are the lovestruck Alan and Celia, played by Derek Jacobi and Anne Reid, the former childhood sweethearts who reunited as septuagenarians and enjoyed a Christmas wedding in the last series.
But they're not the sole focus of the plot. Sally Wainwright's script also follows Alan's troubled daughter Gillian (Nicola Walker), and Celia's uncompromising daughter Caroline (Lancashire) and their subsequent relationships.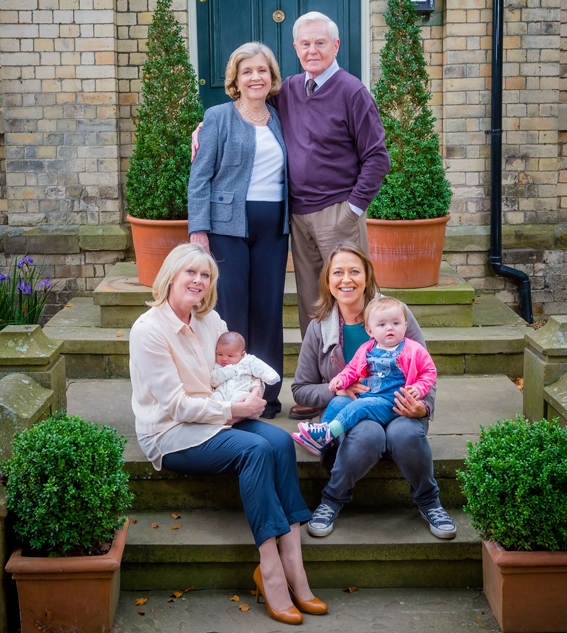 "It's a joy doing Tango. I'd do it 'til the day I die, frankly," enthuses Lancashire.
"It's so beautifully written, I'd turn up to read two lines a day just to be part of this piece."
She's keen not to divulge too much about her upcoming storyline, but does reveal that despite a tumultuous start, thanks to Caroline's insecurities over her sexuality, she and partner Kate (Nina Sosanya), who's now heavily pregnant through sperm donation, have found contentment.
So much so, that Caroline pops the question.
"I suppose they've just settled into this life of domesticity, really," explains the Oldham-born actress.
The ceremony takes place at a registry office but with one notable absence, her mother Celia.
"She refuses to go, admitting she just can't handle the idea of them marrying. It's one step too far for her, which is great, because it shows there's an integrity and continuity to Celia.
"She's always been very reserved about the relationship, accepting but cool, and marriage is one step too far."
The mother and daughter have had their clashes over the years but share "a very deep abiding love".
"So Caroline's deeply wounded by this admission of non-acceptance," continues Lancashire, who has three sons in real life, two from her first marriage to Gary Hargreaves and one with her second husband Peter Salmon, the TV executive she met while playing Raquel in Coronation Street.
But "catastrophic events" are set to take place this series, which will ultimately reunite Celia and Caroline.
Lancashire can't say what they are – "I'll be shot!" – but notes that viewers will "see the full spectrum of who Caroline is".
"That's the brilliance with Sally (Wainwright), just when you think it's all settled and lovely, something will come out of left field that you haven't anticipated at all."
Although notoriously private, there are times when Lancashire is required to face the flashbulbs, such as the Baftas, where she won the award for Best Supporting Actress for Last Tango back in May.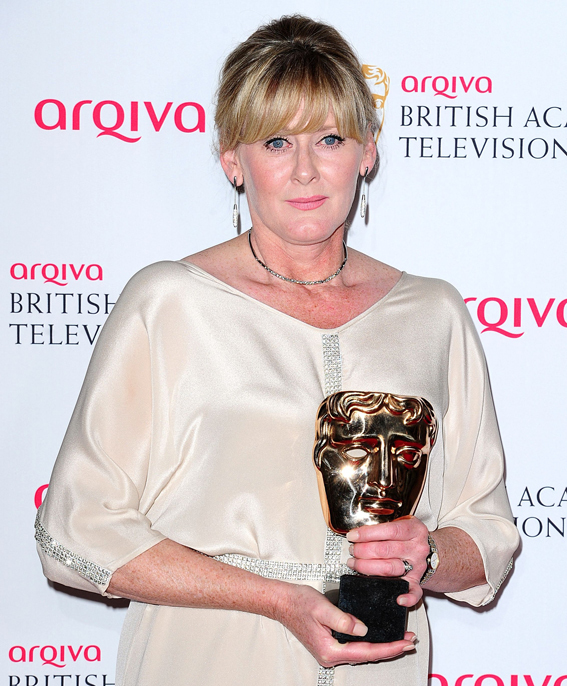 "I don't promenade down the red carpet, I run down it very quickly," she says, laughing.
"They're like the office party, to be honest, because when you're in the doors, you're there with a lot of friends."
She describes the win as "shocking and delightful".
"What a lovely thing, to have your work recognised by your peers, but it was a big shock and wasn't expected.
"It's nice to celebrate other people's achievements as well," she adds.
"A lot of work goes into making good pieces of work… Sally's sitting down writing (the second series of) Happy Valley now, and will be on that for God knows how many months. That's a huge part of her life."
Happy Valley, in which Lancashire starred as police sergeant Catherine Cawood, a woman still coming to terms with the rape and death of her daughter, while being hounded by psychopath Tommy (James Norton), was met with great acclaim when it aired in spring 2014, so it's little surprise it's was re-commissioned.
"Right now, I'm not thinking about it, because I don't know what the story is," says Lancashire, who will also be appearing in the big-screen adaptation of Dad's Army, due in 2016.
"I have absolutely no idea what Sally has in store for me, but I'm bracing myself."
She admits she owes a lot to her friend and collaborator. "Having two of Sally's projects, it doesn't get much better, does it?"
However, originally, she wasn't available when she was first approached about Last Tango, Lancashire reveals.
"I was doing Betty Blue Eyes on stage," she explains, "and then we closed early and suddenly I became available. How fortuitous was that, really? Talk about being in the right place at the right time."
After being blown away by her performance, Wainwright went on to write Happy Valley specifically with Lancashire in mind.
Does she believe things happen for a reason? "I do," she says, after the briefest pause. "I'm very philosophical about stuff like that."
But if the musical hadn't finished early, she insists she wouldn't have felt bitter seeing someone else in the role and enjoying the subsequent success.
"I never do, because the truth of it is, it's very rare as an actor that you can watch anything on screen without having a mate in it somewhere, and you want the piece to work for them," she states.
"At the end of the day, on the most fundamental level, it's their livelihood – and you want them to be able to pay their mortgage," she adds. "We're no different to other people; we all do this to pay our mortgages."
EXTRA TIME – LANCASHIRE'S DRAMATIC TURNS
Raquel, Coronation Street – From 1991 to 1996, she played the loveable, free-spirited Raquel in hit soap Corrie. There was a brief reappearance in 2000, when Raquel returned to ask Curly Watts for a divorce.
Ruth, Where The Heart Is – In the late Nineties, she played district nurse Ruth, opposite Pam Ferris, in this love and community-based drama. The show was a huge success but Lancashire reportedly decided to leave when she no longer felt challenged.
Yvonne, Clocking Off – In 2000, her success as Clocking Off textile worker Yvonne, followed by Carol, a woman who sets up a care home for abused children in Seeing Red, and barrister Ruth in Chambers, led to a two-year 'golden handcuffs' deal with ITV worth a reputed £1.3million.
Laura, Lark Rise To Candleford – From 2008 to 2011, she narrated as grown-up Laura in this well-loved period adaptation.
Miss Audrey, The Paradise – In 2012, she starred as a spinster in The Paradise, a period drama set in a department store, but had to leave halfway through the second series to film Last Tango In Halifax.