 TRANSPORT bosses have been urged to lift their ban on car-sharing commuters using a priority lane for buses and lorries on the Kessock Bridge.
Bear Scotland is under pressure to relax the rules and get traffic moving during resurfacing work, which is causing lengthy rush-hour delays.
Motorists have suffered since the second phase of the £13.2million project started last week – and face further disruption until June.
Highland Council leader Drew Hendry has been among those calling for drivers to consider alternatives such as car-pooling. However, Bear Scotland said any easing of restrictions would make bus services less reliable – and would be difficult to police.
Some drivers have expressed frustration that cars are already using the lane intended for large vehicles so they can skip to the head of the traffic queue.
Last night, there were calls from members of the public to allow cars with two or more passengers to use the lane.
The idea won support from councillors and a local green transport group that promotes a successful car-pooling scheme.
Peter Elbourne, of Transition Black Isle, said: "Vehicle occupancy is currently around 1.2 people per car and only needs to reach 1.5 to keep traffic flowing.
"Lift-sharing has huge potential and benefits and this idea would help demonstrate that."
Council leader Mr Hendry also backed the suggestion.
He said: "I am happy to ask Bear Scotland to look at the idea again.
"However, people must try to find alternatives to being a single person in a car."
Aird and Loch Ness councillor Helen Carmichael, who has been critical of the roadworks, said: "I think it seems a good idea and should be seriously looked at.
"It is definitely worth a try and perhaps it should have been tried this week during the school mid-term break."
Queues of up to 10 miles and delays of an hour were reported during the first week of the roadworks.
There has also been an increase in the volume of traffic using back roads to Inverness, via Beauly and Muir of Ord.
A spokeswoman for Bear Scotland claimed changes to the priority lanes would be difficult to monitor.
She said: "A multiple-occupancy lane was considered during the design stage.
"However, combining multiple-occupancy vehicles with buses and HGVs would make this lane considerably busier.
"This would have the potential to make bus timetables less reliable.
"We would like to thank the public for their continued support during these works and are still urging people to think about using alternative means of travel, especially during peak times."
Police have not yet revealed how many people were stopped for driving in the large-vehicle priority lane during the first week of the roadworks.
More than 33,000 people use the Kessock Bridge every day.
The resurfacing project is its first major refurbishment since its construction 30 years ago.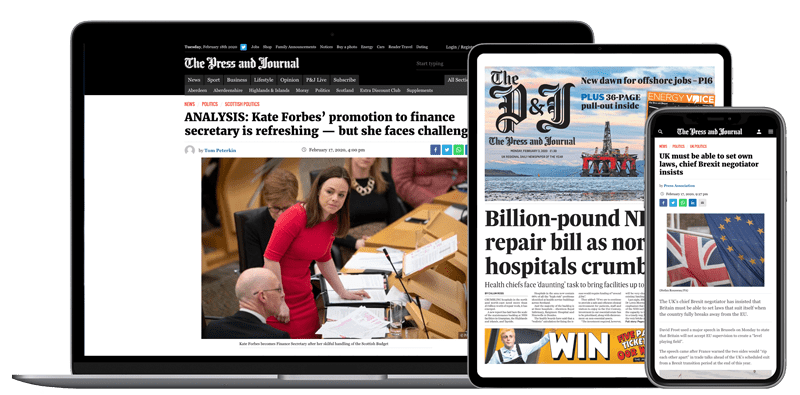 Help support quality local journalism … become a digital subscriber to The Press and Journal
For as little as £5.99 a month you can access all of our content, including Premium articles.
Subscribe