Our reporters have been sitting in courtrooms across the north and north-east this week and covered a wide variety of cases.
'Pot, kettle, black'
A cheating husband who sent abusive messages to his lover accusing her of being unfaithful was a case of "pot, kettle, black", a court has heard.
Shepherd Simon Atkinson moved to Moray from Northumberland in order to set up a dog training business and started a relationship with a local woman, Elgin Sheriff Court was told.
It was after that relationship turned sour – and Atkinson had gone back to his wife –  that he sent her derogatory and insulting messages.
Atkinson, 50, was due to stand trial on domestic abuse charges but pled guilty to an alternative charge of threatening or abusive behaviour with a domestic aggravation.
Cancer victim attacked in his home
A 75-year-old cancer victim suffered horrific injuries after he was brutally attacked in his own home.
Former soldier James Clunes was left bruised, bleeding from a knife wound and with a fractured cheekbone after two men allegedly forced their way into his flat.
The three-time cancer survivor had just returned to his home after a night at the bingo when the attack happened.
Police have arrested and charged one man in connection with the incident, which happened on Saturday night at Aberdeen's Bayview Court, but they are still hunting a second.
Heroin and cocaine stashed in wall
A dad who agreed to store and move drugs for an organised crime gang stashed tubs of heroin and cocaine in a wall just 100 metres from the entrance to public woods.
Shaun Ross was not keen to store the Class A drugs in his home, so instead hid the near £4,000 haul of substances near Clerkhill Wood in Aberdeen.
The 36-year-old, who got involved in drug dealing after falling into debt last summer, was today jailed for 18 months at Aberdeen Sheriff Court.
Fiscal depute Brian Young said police, who believed that organised crime gangs were operating around the area, found the stash inside two tubs within a dyke at around 10.30am on July 23 last year.
Man had £12,000 of cannabis
A man has been jailed after being caught with cannabis worth more than £12,000 stashed throughout his home in Aberdeen.
Martin Milne, known as Wood, 42, was caught when police executed a search warrant at the Eday Crescent address he shared with his partner.
When officers attended on June 21 last year they traced Wood in the bathroom and he was detained while a "systematic search" of the address was carried out.
However, Wood immediately confessed that there were drugs in the home and that they had "nothing to do with his partner".
Indecent image man claims he was catfished
A man who claims he was the victim of an elaborate catfishing plot has been found guilty of sending an indecent image of himself to an underage girl online.
Scott Gerrard faced accusations that he chatted to a 13-year-old decoy called 'Ruby' and sent her a picture of his private parts despite knowing she was a child.
A trial at Aberdeen Sheriff Court heard the 35-year-old chatted to the decoy account for months after it was created by a member of a paedophile hunter group.
Despite evidence that Gerrard had shared a number of personal details, he maintained he was a victim of catfishing – when a stranger steals someone's identity online.
Man caught with key piece of evidence
An "impressionable" Aberdeen man who set fire to four cars – and was then caught hiding the keys to a stolen Land Rover up his bottom – has been spared jail.
William Dunlop snatched the silver Land Rover Freelander from a farm in Oldmeldrum before using it to transport him and two accomplices to St Clement Street in Aberdeen.
They then set fire to four vehicles belonging to a car trader, causing £7,500 worth of damage, before fleeing.
However, the 23-year-old has now been spared jail after his solicitor claimed he was "easily led".
Beggar terrified child
A three-year-old child was left terrified after a beggar followed her family and spat at her mum in Aberdeen city centre.
Joanna Collins approached the family, with children aged two and three, near the Union Square shopping centre and asked them for money.
But when they declined, the 26-year-old refused to take no for an answer and followed them across the road repeating the request.
And when there was still no money forthcoming she spat towards the mum.
Man had sadistic videos of children
A man caught with more than a thousand images and videos of "sadistic" child abuse has avoided prison.
Lee Burnett claimed he had not deliberately sought out the vile images but had been sent them on messaging app Kik.
The 32-year-old had initially deleted hundreds of images but latterly took to ignoring the messages.
Fiscal depute Brian Young told Aberdeen Sheriff Court police executed a search warrant at Burnett's Fraserburgh address at 9am on April 16 last year after receiving intelligence in relation to the offence.
Get the latest crime and court stories delivered straight to your inbox
Every day our reporters are sitting in courtrooms around the area and now you can get their stories sent directly to you, five days a week.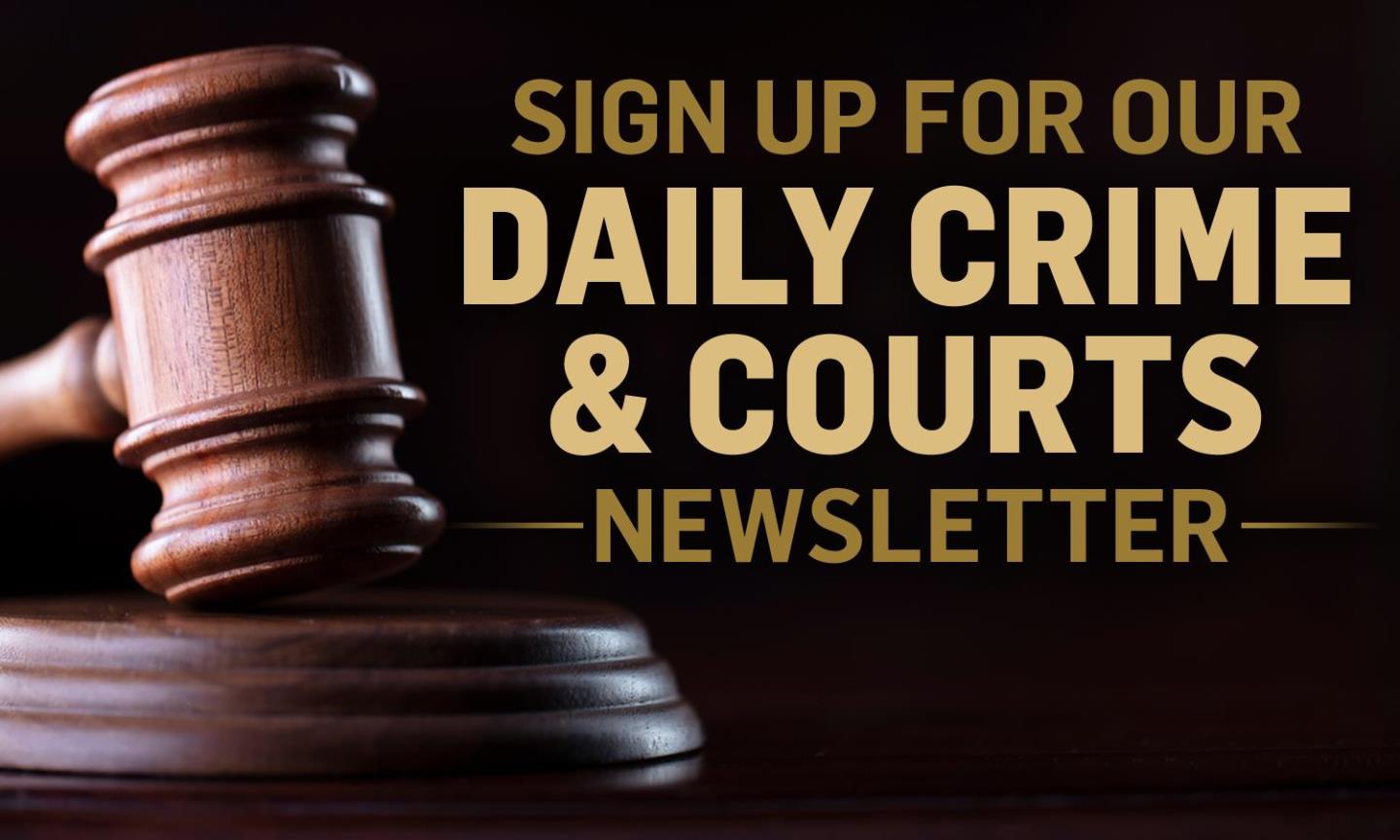 Click here to find out how
Drink-driver wrote off car
A man has been banned from the road after writing off his car in a crash while he was almost four times the legal alcohol limit.
Matthew Heggie ended a boozy evening at his friend's by making the "extremely foolish decision" to drive home.
While en route in the early hours of the morning, the 23-year-old was involved in a crash on Great Western Road in Aberdeen and wrote off his vehicle.
Fiscal depute Lewis Devoy told Aberdeen Sheriff Court: "A little before 4am on November 27 2021, police were actioned to attend at the locus in relation to a call about a minor road traffic collision.
Party host spat on policeman
A party host who refused to turn down her music after police turned up at her door flung open her window and spat on a policeman's head.
Gemma Paterson spat on the man from the upstairs of her two-storey council house in Banff after she refused to open the door to officers.
Fiscal depute Brian Young told Aberdeen Sheriff Court officers were called to the 22-year-old's address on March 12 last year at just after midnight.
"They were tasked to attend in relation to a noise complaint," he said.
Drug-driver rolled car onto its side
A driver who was 16 times the drug-driving limit crashed her car into a wall and rolled it onto its side.
Diane Watson's white Renault Megane overturned on the A944 Aberdeen to Kingswells road near Dobbies Garden Centre.
Police officers found the 41-year-old sitting on the grass verge next to her car with "constricted pupils" and in an "agitated state", Aberdeen Sheriff Court was told.
Tests later confirmed she had 800mcg of Benzoylecgonine, the metabolite of cocaine, in one litre of blood, the legal limit being 50.
Trial of tourist after A96 crash deaths
An Italian man accused of killing five people in a fatal road smash – including his four-year-old son – will stand trial in October this year.
Alfredo Ciociola, 50, is accused of causing the crash on the A96 near Keith on July 26 2018.
Ciociola, from Sicily, is said to have crashed a Fiat minibus into a 4×4 after falling asleep at the wheel.
Four others were also hurt in the crash.
Man video recorded woman changing
An Aberdeen paedophile appeared back in court after he set up a secret camera to record a woman getting changed in Poundworld.
Darren Sleigh placed a camera within the kitchen area of the Links Road discount store in Aberdeen and secretly recorded the woman changing clothes.
The 40-year-old's voyeuristic recording went undiscovered for years until he had his devices seized and analysed by police investigating allegations of indecent images.
Officers subsequently uncovered 7,000 "extreme pornographic" and pseudo-images of children that he'd downloaded between December 19 2011 and March 20 2017.
Police officer lost memory in attack
A policeman lost his memory for six months after a thug headbutted him in the street, a court has heard.
Inverness Sheriff Court heard that the constable has been signed off work twice since the assault on Mayfield Road, Inverness, on September 25 last year and is still on light duties.
Thomas Stewart, 27, appeared in the dock and pleaded guilty to assaulting the officer to his injury and permanent impairment.
Stewart also admitted repeatedly punching and injuring a taxi driver prior to attacking the policeman.
Paramedic pushed down stairs
A woman who pushed a paramedic down a flight of steps after he tried to help her following a drunken fall has admitted assault.
Kathleen Spark had taken a tumble and hit her head while drinking in an Inverness pub – and then suffered a second blow when she was dropped by people who were carrying her out of the premises.
But when paramedics tried to take her to hospital she refused to go – and ended up sending one of them to casualty instead.
Spark, 50, appeared at Inverness Sheriff Court to admit a single charge of assault to injury.
Teenager stole kitchen knife
A man who was seen wandering the streets of Stonehaven with a kitchen knife has appeared in court.
Cameron Howey, 21, was having a drunken argument with a man beside the town's harbour in January 2020, when witnesses heard him say "I'm going to get a knife".
The then-19-year-old rang the security buzzer of a nearby flat at around 12.30am and the resident allowed him in after recognising his voice.
The flat owner said Howey, of Market Street in Inverbervie, came in, grabbed a knife from the kitchen, then headed back outside.
Sex offender police officer spared jail
A police sergeant who admitted sexually assaulting five female colleagues has avoided jail and must do unpaid work instead.
Disgraced officer Ross Campbell previously pleaded guilty to touching and groping the women between September 2019 and February 2020.
He committed the crimes during nights out in Aberdeen and Dundee.
Campbell, 44, of Cove Close, Cove, was placed on the sex offenders register for 18 months by Sheriff Graham Buchanan.
'Ashamed' woman asks to be jailed
An "utterly ashamed" woman who kicked off in a hospital and assaulted police officers in a drug-fuelled rage has asked a sheriff to send her to prison.
Julie Renicks rejected Sheriff Eilidh Macdonald's offer to remain free under a community payback order and asked to be jailed instead.
At Inverness Sheriff Court, the drug-fuelled offender admitted a total of five charges involving two days of disorder on July 16 and 17 last year.
Renicks, 40, of Kirkside in Alness, has been locked up for a total of 10 months and 15 days.
Get the latest crime and court stories delivered straight to your inbox
Every day our reporters are sitting in courtrooms around the area and now you can get their stories sent directly to you, five days a week.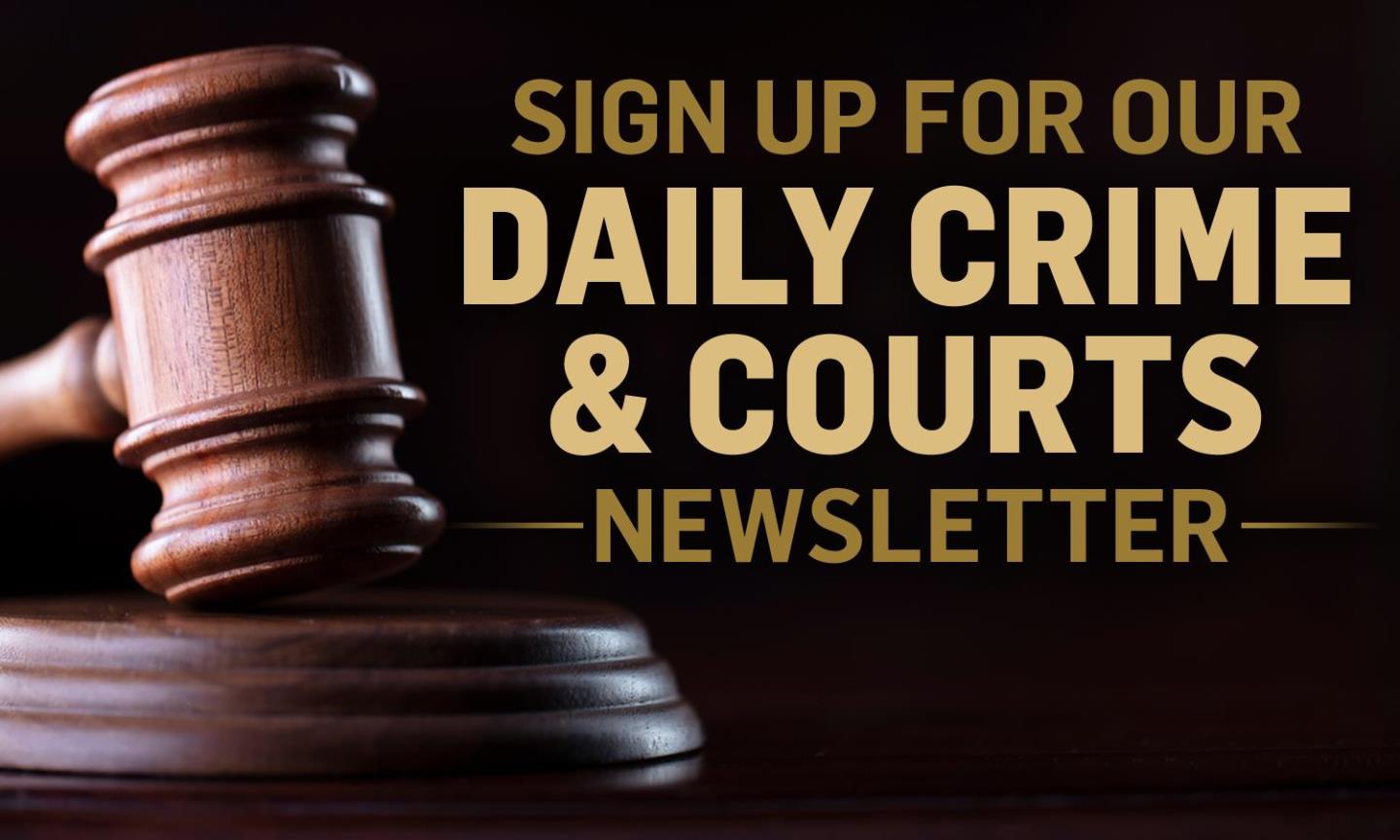 Click here to find out how
Cash-strapped illegal bouncer
A hard-up man was caught working as a bouncer at two Aberdeen nightspots despite not having the proper qualifications.
John Chalmers got a job as a door steward and worked shifts at the adults-only No 7 Club on Crown Street and at Cafe Drummond on Belmont Street before police spotted him and realised he didn't have a licence.
Police discovered what he was up to when they carried out bail checks and found a previous conviction for impersonating a police officer to impress women.
Fiscal depute Anne MacDonald told Aberdeen Sheriff Court: "The accused at one point did hold a licence to be a door steward but this expired on December 18, 2020″.
Woman threw false teeth at medics
A woman has been ordered to pay compensation to an ambulance technician after she flung her false teeth at the medic.
Wick Sheriff Court was told it is not clear if Tracy Musgrave's dentures actually struck the Scottish Ambulance Service worker, but the incident caused her victim "fear and alarm" nevertheless.
Musgrave, 39, admitted a reduced charge of having behaved in a threatening or abusive manner by throwing the dentures.
Sheriff Mark Lindsay was told police officers and an ambulance were summoned to Musgrave's home in Dunnet Avenue, Wick, the early hours of April 22.
£120,000 cocaine trafficker jailed
A drug trafficker broke down in tears as he was jailed after being caught with high-purity cocaine worth more than £120,000 on the streets.
Police officers recovered nearly a kilo of the drug during a raid at the home of satellite engineer Brett Ewen in Aberdeen.
They also found a press in a shed in the rear garden of the property in the city's Rosehill Avenue and signs that Ewen may have been adulterating the drug to a lower level of purity.
Ewen, 32, admitted being concerned in the supply of the Class A drug on June 3 last year, when he appeared at the High Court in Edinburgh.
Orkney murder accused back in court
A man has appeared in court for the second time charged with murder following the death of a 21-year-old man in Orkney.
Erland Fraser appeared in private at Inverness Sheriff Court.
Fraser, 49, of South Ronaldsay, made no plea, was fully committed and remanded in custody.
The charge comes after police were called to a property on Marengo Road in St Margaret's Hope on June 19 following a report of a male with injuries.
Retiring police officer warns of 'urgent and devastating challenges'
Alcohol and drugs addiction, domestic violence, and child abuse are among the most "urgent and devastating challenges" being faced by police, a senior officer in the north-east has warned.
Superintendent Murray Main made the comments during a video interview with the Press and Journal, before the 50-year-old began his retirement today.
He said: "There's no doubt officers are operating under greater pressure and strain than at any other time in the last three decades.
"Crime may well be falling but vulnerability is very much on the rise and demand on policing time and resources is increasing."
Man banned from keeping pets
A man with an "indifference" to animal welfare kept two dogs in a dark squalid shed with no access to fresh air, food or water, a court has heard.
The conditions in which Stephen Macdonald kept his labrador and lurcher were so awful that the poor animals had started to gnaw their way through the wooden door to try to escape.
And they weren't the only dogs that the 37-year-old mistreated.
The Scottish Society for Prevention of Cruelty to Animals (SSPCA) also found two others in a urine-soaked run that was caked in several days' worth of faeces.
Get the latest crime and court stories delivered straight to your inbox
Every day our reporters are sitting in courtrooms around the area and now you can get their stories sent directly to you, five days a week.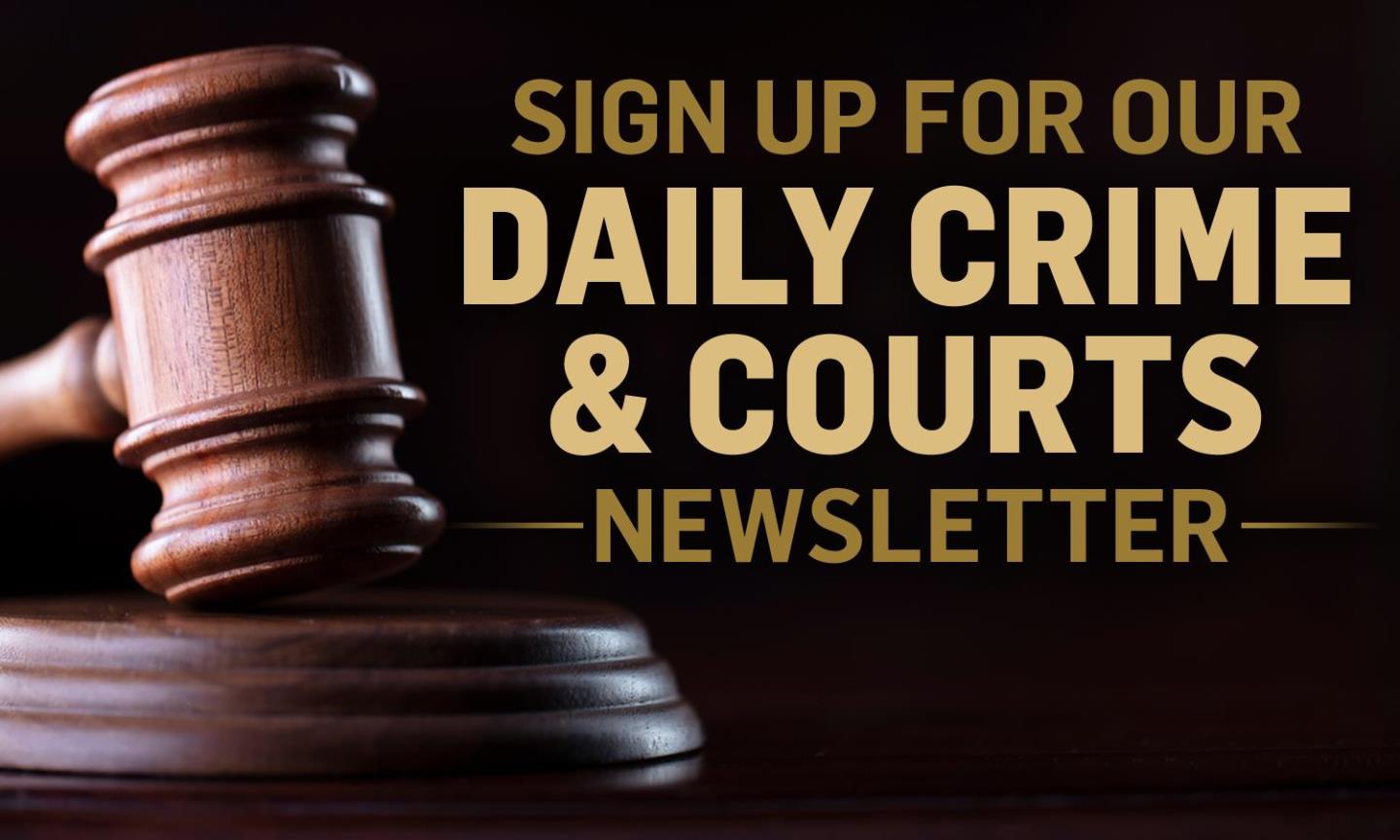 Click here to find out how
Dons captain tells lifelong fan and robbery victim 'we're behind you'
A lifelong Dons fan who was badly beaten and stabbed during a robbery in his own home has received a video message of support from Aberdeen FC club captain Joe Lewis.
Frail cancer victim James Clunes, 75, was left severely bruised and bleeding after two men allegedly forced their way into his flat at Bayview Court, Aberdeen.
The former soldier suffered a broken nose, fractured cheekbone and knife wound to the leg during the horrific alleged attack around 10pm on Saturday, June 25.
A 28-year-old man has already appeared in court but police are still hunting a second person.
Rooftop climber tried patio doors
A drugged-up man clambered across roofs before falling into a couple's garden and attempting to open their back door.
Alan Munro was spotted on CCTV on the couple's property after they were alerted to his presence by a loud noise followed by the sound of someone trying their patio doors.
The pair then watched him climb back onto their shed roof, where he remained stuck until police arrived and helped him down.
Munro, 49, appeared before Inverness Sheriff Court to plead guilty to a charge of threatening or abusive behaviour by entering into the garden of the address, climbing on rooftops and attempting to open doors.
Driver 'accelerated towards' police
A dangerous driver "accelerated towards" a police officer in Aberdeen, forcing him to take evasive action to avoid being struck.
Scott Smith or Findlay admitted a total of three charges when he appeared in the dock at Aberdeen Sheriff Court over the incident, which happened on Virginia Street and Regent Quay.
The 29-year-old pled guilty to a charge of dangerous driving by, while displaying incorrect registration plates, accelerating harshly, speeding, and accelerating towards a police officer causing him to take evasive action.
The charge also states Findlay undertook three cars, flouted a one-way system, crashed head-on into another car, crashed into railings at a pedestrian crossing and narrowly avoided colliding with pedestrians.
Road ban for suspected drink-driver
A woman has been banned from the road after refusing to provide a breath sample to police who suspected her of drink-driving.
Morag Trail came to police attention after a member of the public spotted her getting out of her car on Northburn Avenue, Aberdeen, and was concerned about her demeanour.
The 51-year-old was traced by police at her home and found to be unsteady on her feet.
She failed an initial roadside breath test, but then refused to provide further samples at the police station.
Drunk chef bit man
A drunk chef who threatened a member of the public and then punched and bit another man who tried to intervene has appeared in court.
Lewis Wilk was stumbling along the road when he encountered his first victim, who was getting in his car.
He made a fist and pulled his arm back as if to punch him before the second victim stepped in.
Wilk, 23, admitted charges of threatening or abusive behaviour and assault at Inverness Sheriff Court.
Inverness athlete jailed for rape
An Inverness athlete has been jailed for five years after he raped a young woman.
Daniel McFarlane preyed on the victim at her flat in Glasgow's Finnieston.
The 23-year-old later contacted a friend to admit he had done "despicable things" – then tried to get him to delete the messages.
McFarlane, of Inverness, denied the crimes claiming any admissions of guilt were "false".
Drug-driver caused horror A90 crash
A drug-driver has pleaded guilty to dangerous driving, after causing a crash that seriously injured three people, including a child, on the A90.
Thomas Reid, 52, was driving his Audi A5 while intoxicated on the road between Cortes and Fraserburgh on November 9 2020.
He swerved repeatedly into the path of oncoming traffic during rush hour, before colliding with a white Vauxhall Astra near Rathen at around 5.50pm.
All three people inside the Astra were taken to hospital with serious injuries, and Reid was also transferred to Aberdeen Royal Infirmary.
Drunken labourer punched girlfriend
A labourer who drunkenly assaulted his girlfriend outside a pub had to be pulled free of the terrified woman by concerned onlookers.
Shaun Grant attacked his then-girlfriend in Forres town centre and left her needing hospital treatment.
The 26-year-old repeatedly punched the woman outside the Red Lion Bar after "suddenly becoming angry" on December 12 last year, Elgin Sheriff Court was told.
Fiscal depute Naomi Duffy-Welsh said despite his girlfriend's best efforts to calm him down Grant attacked her.
For all the latest court cases in Aberdeen and the latest crime and breaking incidents, join our new Facebook group.