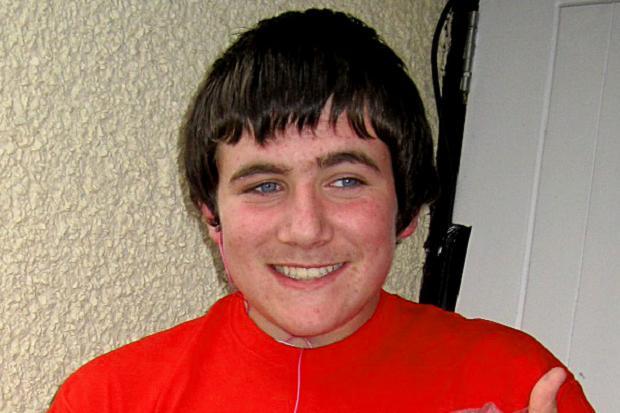 A report on the care offered to murdered teenager Liam Aitchison was branded a "whitewash" and a "cover-up" last night.
The claim was made by campaigners who have been demanding the local authority release details of its significant case review of the way the 16-year-old was looked after.
The youth from South Uist was found dead in a derelict building near Stornoway Airport in November 2011.
The tragic teenager had been beaten and stabbed repeatedly.
Islanders Johnathan Mackinnon and Stefan Millar, both 22 at the time, were convicted of his murder after a trial at the High Court in Glasgow in 2013 and jailed for a minimum of 18 years.
Retired social worker Andrew Walker, independent advocate David Harris and freelance journalist Iain Maciver set up their own review group to examine Liam's case amid what they claim is mounting concern in the community that he was failed by the agencies responsible for looking after him.
The trio have demanded an independent inquiry and used freedom of information legislation to try to obtain the results of an internal investigation by Western Isles Council.
The local authority has made public only the recommendations about what action it should take to improve care for young adults on the islands.
Last night, the review group claimed that left "serious questions" unanswered.
Mr Maciver said: "The recommendations now finally prised out of Western Isles Council are nothing but a whitewash.
"There is no evidence of social workers and other agencies accepting responsibility and apologising to the family of Liam Aitchison.
"His parents, family and friends will be angry and traumatised when they read this. Our thoughts and sympathy are with them."
He added: "We are extremely concerned that this report is not independent and are staggered that it has taken the agencies three years to come up with it. It should have been done within six months.
"It is now clear Liam was tragically failed over a considerable period of time by the statutory service providers.
"These recommendations show that the actual review report is a disgraceful cover-up, which must now be disregarded and an independent inquiry or judicial review must be set up."
Last night a council spokesman hit back at the critics, saying: "This is a self-appointed group which has not been involved in the report at any stage, has no status and its members have little or no detailed knowledge of the subject areas covered.
"We simply do not recognise their findings as being accurate, balanced or informed."
But the campaigners may now consider legal action to try to force the council to reveal its full report findings.
Liam had been under the supervision of various agencies during his life, but it is understood that when he moved to Stornoway from the Uists, contact was lost as he led an increasingly chaotic lifestyle.