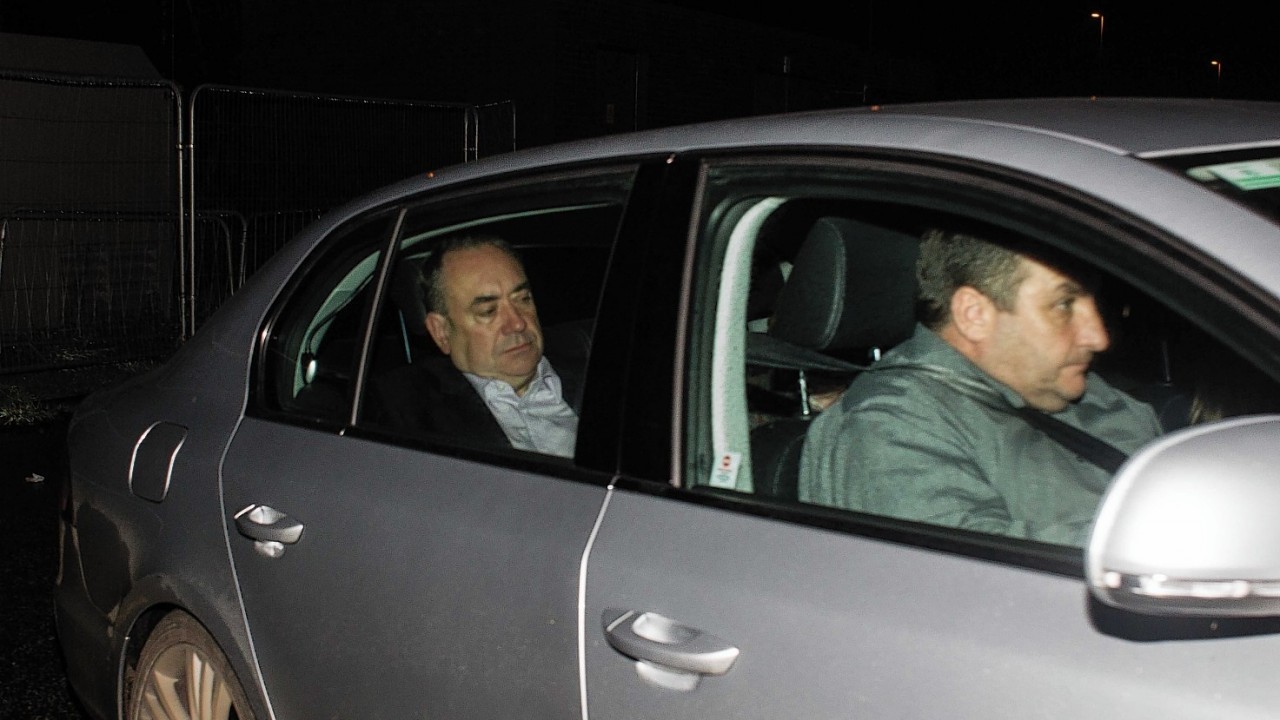 There was one picture which dominated the headlines in the hours after the Yes party was beaten.
At 3am, a now-defeated Mr Salmond was being taken to Aberdeen Airport to board a private jet to Edinburgh.
As his driver approached the runway, a photographer – who had guessed the SNP leader might make an appearance – snapped him through a back window.
Most clicks failed, but the lucky one that did work captured what appeared to be an utterly defeated, crushed man.
Within hours, the photograph monopolised TV screens and front pages across the UK.
Commentators said the flash-lit picture captured a look of complete disappointment etched on the first minister's face.
Three months on, it's an image that still angers Mr Salmond – and it's him who brings it up during the interview before we get our chance.
"I wasn't best pleased as I would have stepped out the car for a picture if they had asked," he insists.
After years of playing ball with the media, he feels like he was stabbed in the back at the most crucial moment.
He is animated and irritable as he insists he was simply focusing on the emerging results on his iPad, which accounted for the look of concentration.
He even asks me to dig out my own tablet to show how the light reflects on his face.
He holds it up – shaking it back and forward towards himself – to prove his point.
"The pallid expression is the reflection of the iPad," he exclaims.
But quickly he concedes defeat and sighs, as he realises that's he unlikely to change anyone's mind about it.
"In saying that, I was devastated by the result, absolutely," he said.