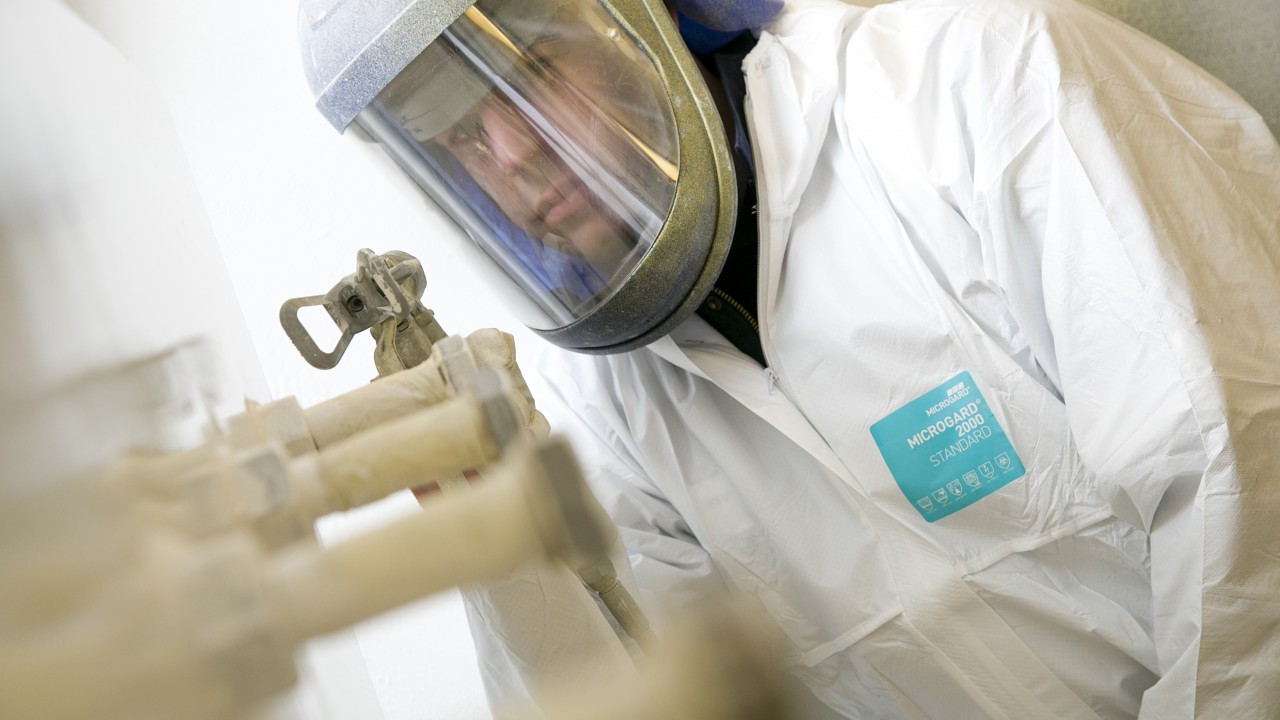 A recent report found that the energy industry will need 12,000 new entrants over the next five years.
The report by professional services firm EY, for Oil & Gas UK, Opito and the Department for Business, Innovation & Skills, found that the industry requires efforts to build a sustainable pool of talent for the future.
Two of the north-east's leading training providers have come together to offer a package designed to give those looking to start in their offshore career a step on to the ladder in key offshore trades.
The Bilfinger Salamis Skills Centre, energy trades competency and training specialists, and oil and gas safety training experts Survivex, have launched the Offshore Entrant Package.
Following an eight-day course in Aberdeen, delegates gain survival certificates plus an industry-recognised trade qualification, for under £1,800.
"We are always looking for new ways to ensure the offshore industry has competent, qualified workers," said Wendy Stephan, Bilfinger Salamis Skills Centre manager.
"We, along with Survivex, have long recognised the difficulty both financially and logistically for our customers to book a package of courses designed to equip them as offshore entrants. With this in mind, we have introduced the Offshore Entrant Package.
"Our core objective is to provide realistic, convenient and quality training delivered to industry recognised standards. This is the only package of its kind where delegates can undergo both sets of training in Aberdeen at one time, from just £1,722."
The new Offshore Entrant Package is an eight-day course. Delegates will spend five days at Survivex's training facility in Dyce, completing their mandatory offshore safety training, which includes BOSIET, MIST and Compressed Air Emergency Breathing System (CA-EBS) Initial Deployment. This is the minimum standard required for anyone to work offshore.
Delegates will then spend a further three days at the Bilfinger Salamis Skills Centre in Bridge of Don where they will complete the Opito Blaster/Sprayer Training Standard – Level 1 Course. Further industry-recognised trades training courses will be added at a later date.
Trainees can bolt on additional extras to their training, including an OGUK medical, Norwegian Escape Chute and Banksman/Rigger certificates for an additional fee.
Survivex is a leading provider of health and safety training services to the global oil and gas industry, having trained more than 100,000 delegates since 2011.
The extensive course portfolio includes offshore survival, industrial skills and emergency response training, delivered at their multimillion-pound facility or at client specific locations on or offshore.
Energy Services provider Bilfinger Salamis UK has provided fabric maintenance, inspection and access services to the energy industry since 1973. The Bilfinger Salamis Skills Centre opened in 2008, and provides expert training in Working at Heights, Opito Blasting and Painting, Confined Space/Vessel Entry and ARCA Asbestos Training amongst other industry-focused trades courses.
Both providers are based within easy reach of the airport and regular rail service to all regions of the UK.
"This package is the perfect solution for those with transferable skills looking to start their offshore career, such as ex-services personnel.
"As the industry faces issues such as asset life extension, there is a growing demand for practical trades such as painters and blasters, so we hope this package will add qualified, safe workers to the work pool," said Wendy.
Andrew Green, CEO of Survivex, added: "We're delighted to partner with Bilfinger to offer this exciting new package for offshore entrants.
"As a company, we are committed to delivering unique competency solutions which improve safety and productivity across the industry.
"Collaborating with Bilfinger allows us to create a partnership with a company of excellent reputation within
the training sector, and to deliver to clients a package which will equip them with the health and safety knowledge
and practical skills required to forge a successful offshore career."
Visit www.salamis.bilfinger.com or www.survivex.com for more information