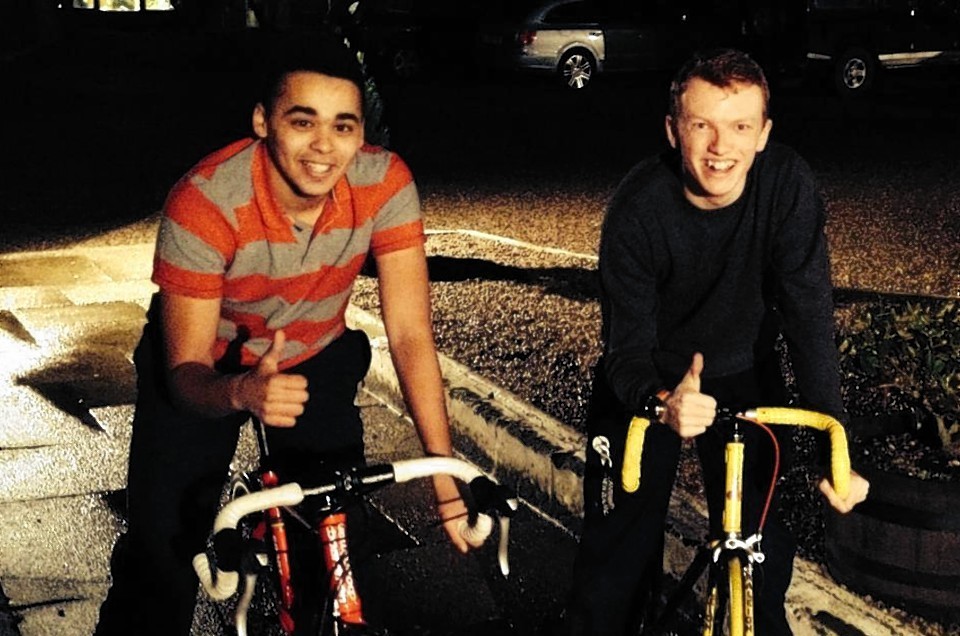 Gordonstoun school pupils are planning to hit the road in a charity cycle challenge to raise money to help children in third world nations.
Pupils Johnnie Meredew, 18, Cameron Patel, 16, and 17-year-olds Calum Henderson and Sam Gordon will undertake the 467 mile journey from Edinburgh to London this March.
The boys are hoping to raise £2,200 to fund school trips to Thailand and Ethiopia to help deliver clean water supplies.
Sam, a native of Aberdeenshire, is leading the trek. He said: "We are hugely excited to be embarking on such an awesome adventure.
"We are hoping to raise as much money as possible for both the Thailand and Ethiopia projects."
All four boys have been gearing up for their upcoming journey by cycling around the Dufftown and Lossiemouth area.
The youngsters will leave Edinburgh on Monday, March 23, arriving in London the following Sunday.
Gordonstoun principal Simon Reid said: "This is a fantastic undertaking by four outstanding Gordonstoun students.
"They are clearly demonstrating a true Gordonstoun spirit of adventure and initiative in attempting to raise funds for their chosen international projects.
"I know that the school's motto 'Plus Est En Vous' (There Is More In You) will be their guiding force throughout this adventure."
If the boys reach their fundraising target, Sam, Johnnie and Calum will head for Thailand for the a school water project, while Cameron will partake in a similar programme in Ethiopia.
Since the 1980s, pupils have been taking part in the Gordonstoun Thailand Water Project, visiting remote villages in the north of the country and helping to build water tanks.
In 2012 the school branched out to launch a similar scheme in Ethiopia.
This summer, the pupils hope to repair a water tank and improve classroom facilities in one of the famine-stricken nation's schools.
Calum said: "I can't wait to be a part of the Thailand Water Project and make a real difference to these people who need our help."
Cameron, from Lincolnshire, added: "I'm extremely excited to be going to Ethiopia and look forward to doing my utmost to improve these peoples' lives."