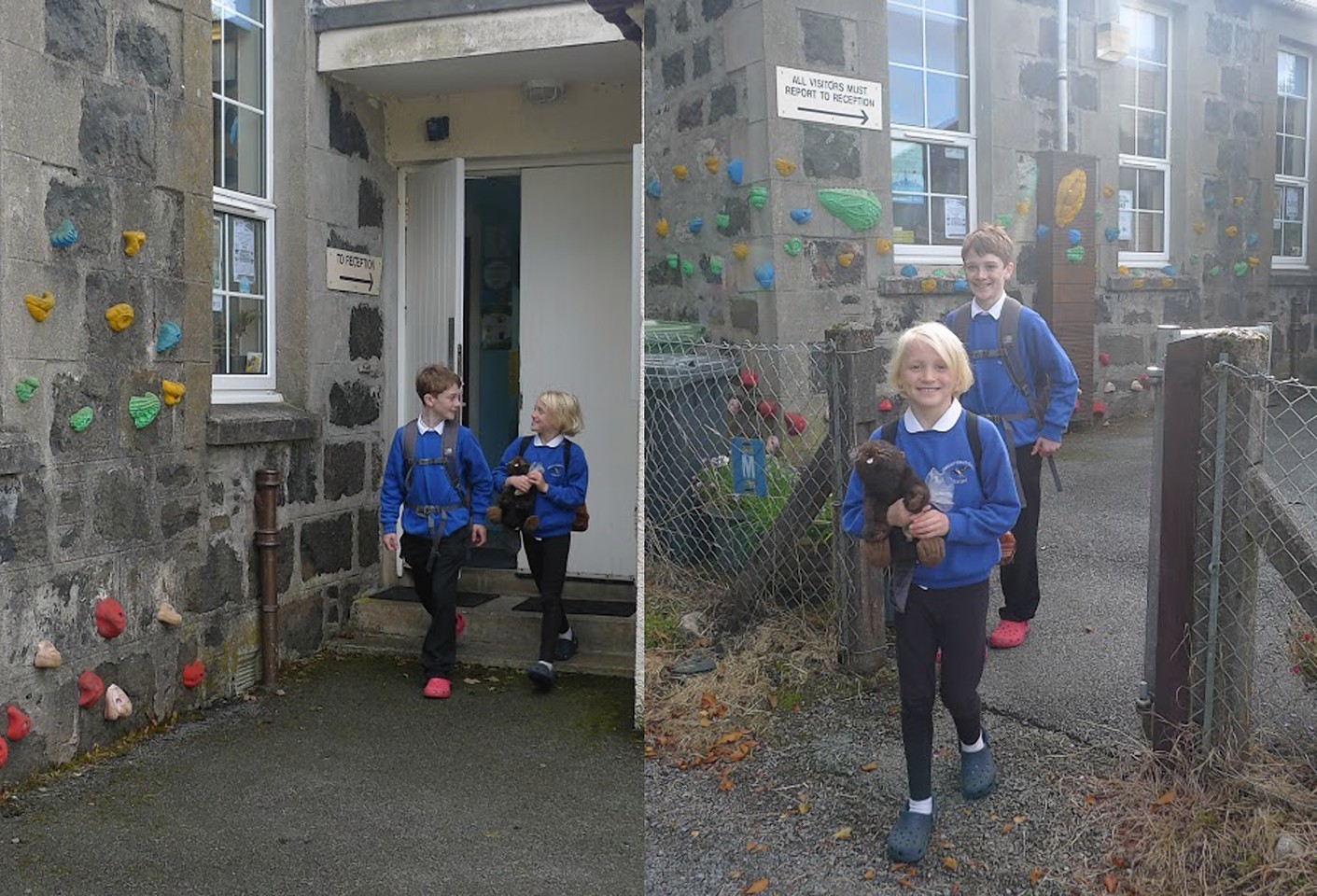 The future of four Skye primary schools that are threatened with closure is to be considered at a Highland Council meeting tomorrow.
Members of the education, children and adult services committee will be asked to recommend to the council that it should close the existing primary schools at Dunvegan, Struan, Knockbreck and Edinbane.
Theses would be replaced with a new amalgamated community primary school for north west Skye on a new site in Dunvegan.
But the move is unpopular with local parents who believe the existing schools provide a good education for their children and encourage younger people and families to live in their communities.
Fiona MacDonald, who has a child at five-pupil Knockbreck Primary School and is secretary of its parent council, said: "We are writing to all the committee members trying to press home that we really want to keep the existing schools.
"We feel that the distances our children would have to travel and the catchment areas that would be put in place are illogical for a lot of parents."
And Skye, Lochaber and Badenoch MSP Dave Thompson has already written to Minister for Learning, Science and Scotland's Languages, Alasdair Allan, asking for the decision to be called in by the Scottish Government if the council decides to go ahead with closing them.
Mr Thompson said he had concerns about the way in which the consultation was carried out and said the parent council had "comprehensively demolished the case" for the proposal.
He said: "Should the council decide to close the schools and replace them with one school in Dunvegan, this decision should be investigated very closely by the Cabinet Secretary."
However, Bill Alexander, who is the council's director of care and learning is still recommending approval.
In his report to the committee meeting in Inverness tomorrow, he says: "The consultation process has complied fully with legislative requirements and has provided an opportunity for all parties to identify key issues of concern."
He adds that responses had been given to all issues raise and parents, pupils and staff had been given the opportunity to review in detail the proposal document and all written responses.
Mr Alexander concludes: "The best and most sustainable educational provision for the area currently served by Dunvegan, Edinbane, Knockbreck and Struan schools would be through a new merged school located in Dunvegan."