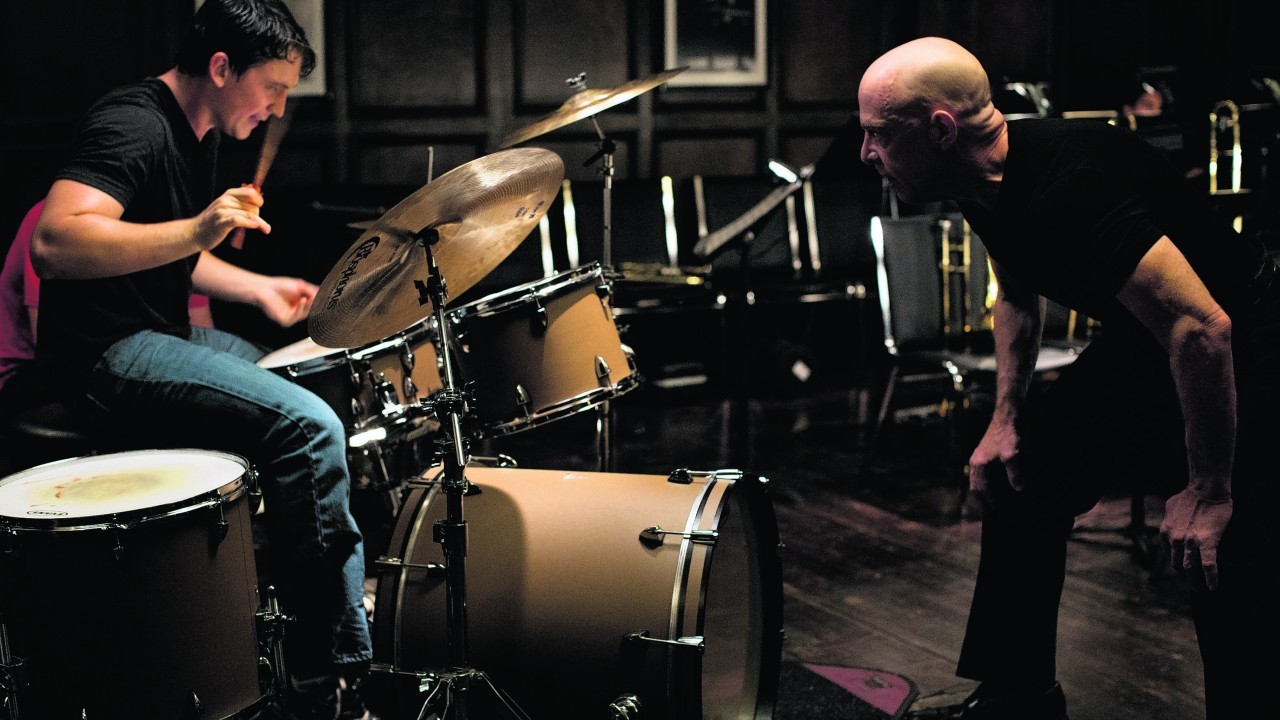 We take a look at the week's top cinema releases
WHIPLASH (15)
5 Stars
The fresh paint of 2015 has barely dried and already we have a strong contender for the film of the year.
Inspired by writer-director Damien Chazelle's experiences in a fiercely competitive high school jazz band, Whiplash is an electrifying tale of a 19-year-old drummer's battle of wits with his monstrous college tutor.
As the title intimates, pain is acute in Chazelle's lean script that pulls no punches in its depiction of the pursuit of musical excellence, which propels the self-destructive student to the brink of a mental and physical breakdown.
Drumming sequences are edited at a frenetic pace, spattered with the real sweat of lead actor Miles Teller, who performs all of the energy-sapping solos as if his life depended on it.
It's a bravura performance complemented by J.K. Simmons's jaw-dropping portrayal of the foul-mouthed, bullying conductor, who verbally abuses students who fall short of his impossible demands for metronomic and percussive perfection.
Staring at his terrified charges, Simmons's musician-turned-mentor preys upon teenage fears and insecurities, kindling intense rivalry between band members for his own sadistic pleasure.
Early in the film, he picks on one nervous trombonist's weight and snarls: "I will not let you cost us a competition because your mind's on a Happy Meal and not on pitch."
He's just getting warmed up.
Nineteen-year-old Andrew Neiman (Teller) is determined to excel at his Manhattan music conservatory and avoid the regrets which haunt his writer father (Paul Reiser).
So he practises night and day and catches the eye of the school's most revered teacher, Terence Fletcher (Simmons).
Soon after, Andrew transfers to Fletcher's class and becomes the alternate drummer in the band behind lead player Carl (Nate Lang).
When the opportunity arises for Andrew to impress, he rises to the occasion, but alienates himself from the rest of the band.
A fledgling romance with Nicole (Melissa Benoist), who works at Andrew's local cinema, is sacrificed in a cold, cruel fashion that would have Fletcher smacking his lips with glee.
The game of one-upmanship between teacher and pupil spirals out of control as Andrew struggles to meet the lofty expectations of his maniacal mentor and earn the right to play at a concert in the rarefied surroundings of Carnegie Hall.
Whiplash delivers one emotional wallop after another as Andrew practises until his hands bleed and Simmons belittles those Herculean efforts by growling, "Is that the fastest you can go? It is no wonder Mommy ran out on you."
We root for the beleaguered 19-year-old with every display of frenzied stick-work, urging Andrew to wipe the smug grin off Fletcher's face.
Our investment in the characters is immense and Chazelle rewards us with an astounding denouement that saps every ounce of energy from our bodies.
We're delirious, euphoric and physically spent.
AMERICAN SNIPER (15)
4 Stars
Heroes come in many shapes and sizes. Born and raised in Odessa, Texas, Chris Kyle became a professional rodeo rider until injury forced him to reassess his priorities.
He enlisted with the military and his keen eye – nurtured by his father who taught him to hunt at an early age – set Kyle apart as a sniper.
During four tours of duty in Iraq, he gained the reputation as the most lethal sniper in American military history, with 160 confirmed kills to his name.
Such was his notoriety that the enemy nicknamed him "The Devil of Ramadi" and put a sizeable bounty on his head.
When Kyle returned home eventually, deeply scarred by clashes with insurgents and the deaths of his brothers in arms, he gradually regained his humanity and reconnected with his family by working with veterans suffering from post-traumatic stress disorder.
In a bitter twist, having survived Iraq, Kyle was killed by one of those traumatised veterans on a Texas shooting range.
His achievements are celebrated in Clint Eastwood's impeccably crafted biopic, which opens on a rooftop in Iraq with Chris Kyle (Bradley Cooper) staring down a telescopic sight as a woman and her young son emerge from a building.
American Sniper unfolds from Kyle's fervently patriotic perspective and the lack of narrative balance might trouble some audiences.
Eastwood is more interested here in the psychology of a father and husband than wading through the murky politics and morality of modern warfare.
Kyle's memory is polished to a lustre by Eastwood's film.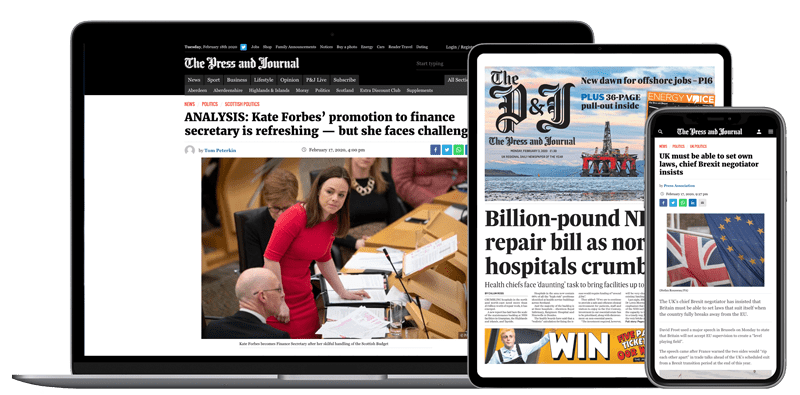 Help support quality local journalism … become a digital subscriber to The Press and Journal
For as little as £5.99 a month you can access all of our content, including Premium articles.
Subscribe