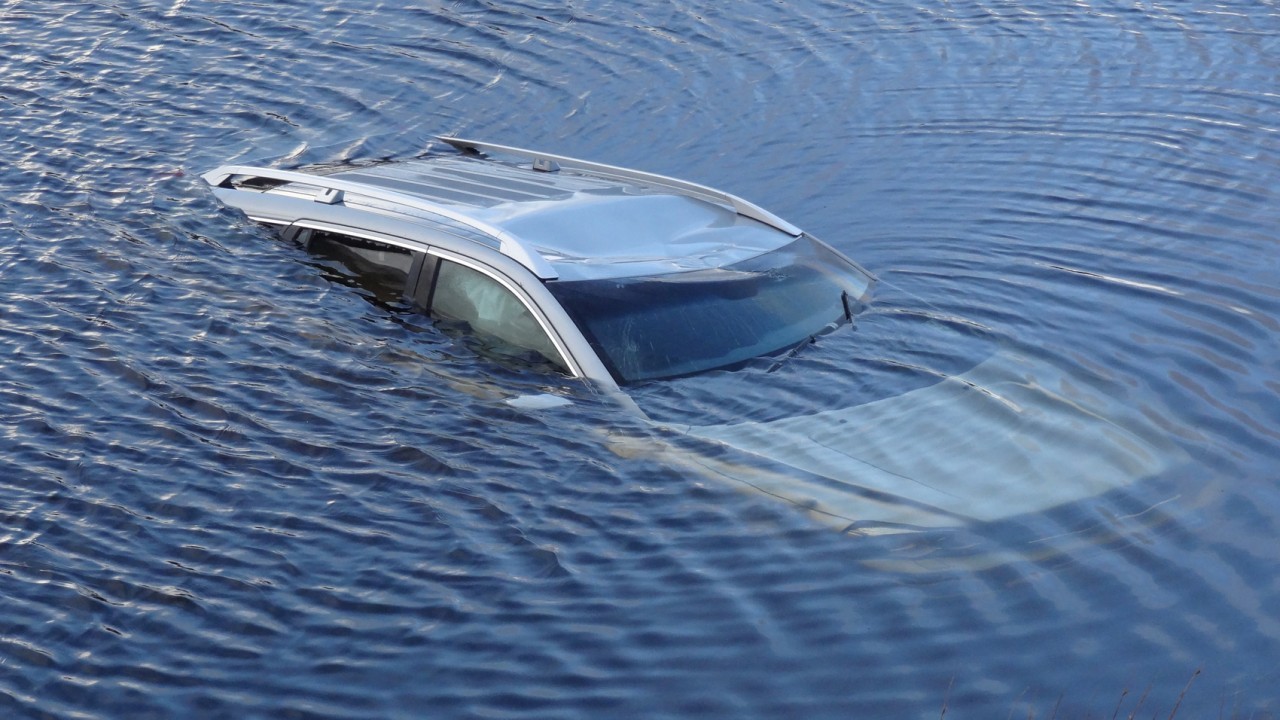 A woman had to smash a window to escape her car as it sank into a cold loch in the Western Isles.
The 42-year-old driver – believed to be a district nurse with Western Isles NHS – managed to get out and swam to the shore.
Water flooded inside the vehicle, which was submerged with just its roof peaking above the waterline when emergency services arrived at the accident scene.
A passing motorist rushed the shivering and soaking wet woman to hospital in Stornoway about 30 minutes away.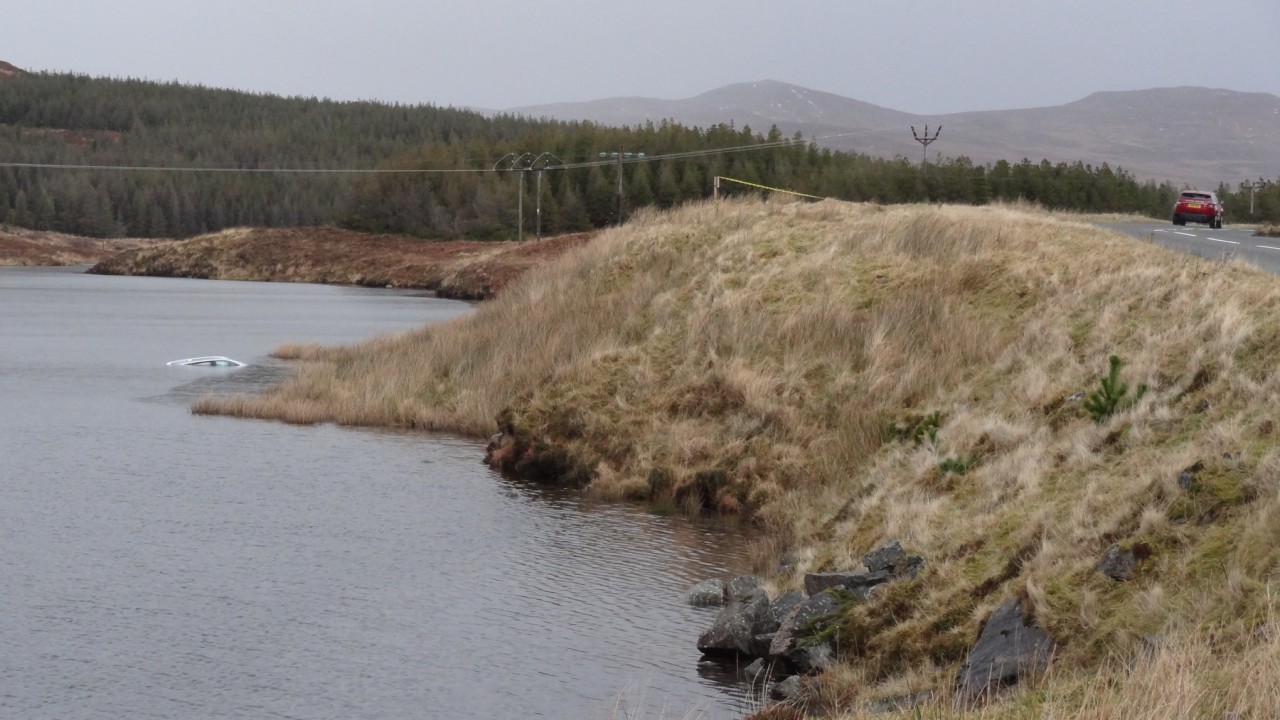 She suffered some bruising but was not seriously hurt. There was nobody else with her in the car when it went off the A859 into Loch Gille Chiopain in Aline.
Police said the accident happened just before noon on Tuesday.
The police spokesman said: "The car went into the loch. It was floating upright, perpendicular to the loch's edge.
"Only its roof was seen (above the surface) when police arrived on the scene.
"The vehicle was travelling north towards Stornoway when it left the road and went 30 metres (98ft) down an embankment and came to rest in the loch."
"The occupant in the vehicle had to swim to the loch edge. She swam through the window and made her way to the shore."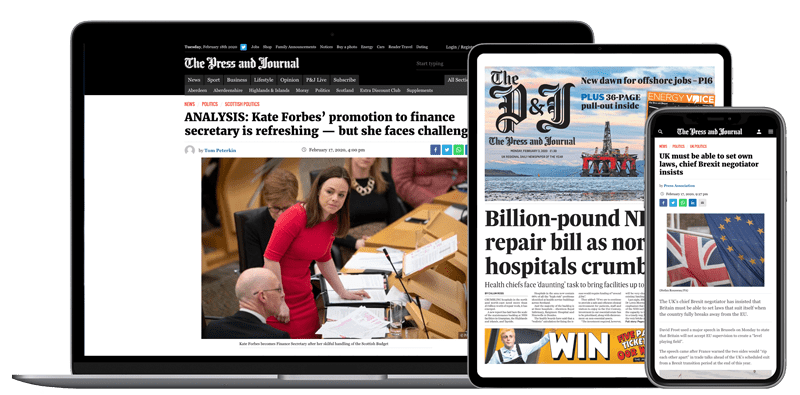 Help support quality local journalism … become a digital subscriber to The Press and Journal
For as little as £5.99 a month you can access all of our content, including Premium articles.
Subscribe