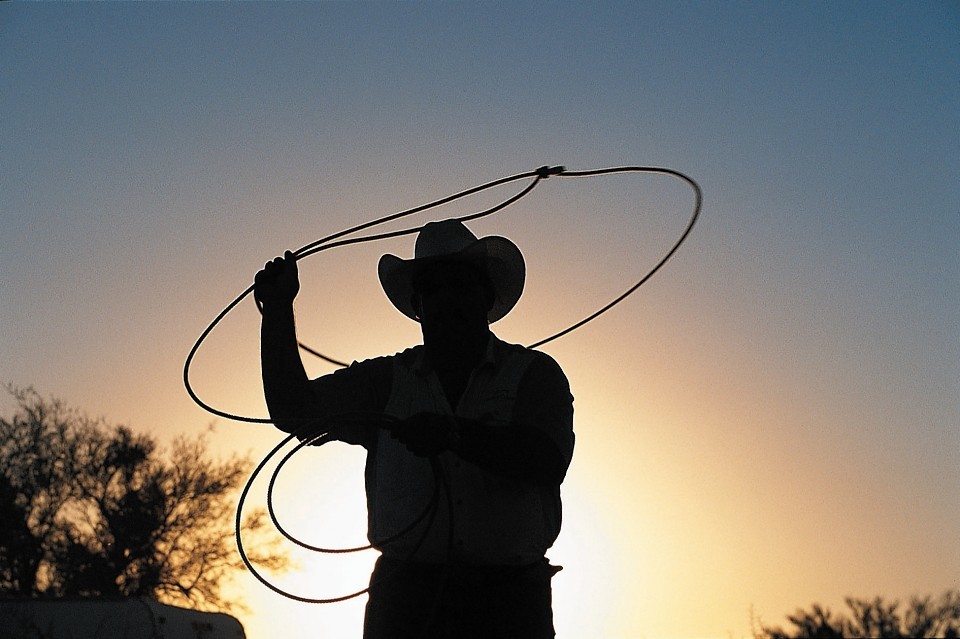 "How's the hose pressure working out for you, Leanne?" asks my therapist. I gulp back an inappropriate giggle and peek out from underneath a cool flannel to see the masseuse pummelling my body with a water jet.
"Perfect," I reply, and sink into the Jacuzzi to enjoy a hydromassage while inhaling the soothing scent of lavender.
It's my first taste of an alternative getaway to Arizona, where I intend to discover some of the US state's lesser known highlights, often overshadowed by the mighty Grand Canyon.
A water massage is just one of many wellbeing treatments on offer at the Canyon Ranch Health and Spa Resort, where I'm staying for the next few days.
Here, guests are invited to leave the ordinary world behind and regenerate body and soul in the Sonoran desert.
Therapists devise personalised programmes that include eating plans, exercise, outdoor pursuits and, of course, massage.
My days start early, and every morning I awake to a view of the dusty Catalina Mountains, dotted with spiky cacti and bathed in a crisp amber glow.
With a full day of activities ahead, I sit down to breakfast with a surprisingly good choice of healthy dishes. This is not a place for extreme diets, guilt, starvation or rabbit food!
There is no salt on the tables and no alcohol on the drinks list, but the chefs make it really easy to follow a balanced eating plan. Each meal comes with helpful calorie and nutritional information, so I can really think about what I'm eating.
I even learn how to recreate healthy dishes at home. Chef Shawn gives us different recipes to prepare in groups and explains step-by-step what to do.
From 6am until 8pm, there are at least two activities taking place every hour at the Ranch, and there are also gorgeous spa facilities, a high-tech gym, swimming pools and tennis courts to enjoy.
The fresh air and beautiful weather brings out my adventurous side so I sign up to join a fire-making session.
Randy, the instructor, is Canyon Ranch's answer to Bear Grylls, and his passion for teaching survival skills is contagious.
I learn how to carve my own fire tools, which I then use – with a bit of friction – to light a clump of kindle. In Randy's words: "Lighters are sooo overrated".
After debating whether I should go on a photography hike, track animals in the desert or embark on a bike ride through the mountains, I decide to join an off-site trip to the nearby Rancho Bosque Equestrian Centre for an 'Equine Inspirations' class.
I'm not quite sure what to expect and imagine myself imitating Robert Redford in The Horse Whisperer.
I am shown how my body language, energy and even my stare can physically affect the way a horse moves. It's a great exercise in self-awareness.
Therapists at Canyon Ranch really encourage you to step out of your comfort zone, which prompts me to sign up for an aerial zip line activity. Helmet and harness on, I scale a steep climbing wall.
The view over the mountains is worth the trembles and I almost forget why I am there. One, two, three and off I pop into the air with my eyes half open and a smile from ear to ear.
In need of some relaxing recovery, I experiment with a range of classes designed for peaceful souls who want a bit of 'me time'. These include sunrise yoga and meditation, watercolour classes and jewellery-making workshops.
I join a ceramic tile painting class and end up with an original souvenir I can take home for my gran – the one person I can count on to appreciate my limited artistic talents!
There is no room for inhibitions, egos and embarrassment at Canyon Ranch – everyone finds a way to let go and have fun. For me, waving my hands wildly and shaking my bum out of time to YMCA at a dance class is liberating. For others, sitting quietly in a corner and practising downward dogs is the ideal way to unwind.
Feeling rejuvenated, I leave the Ranch and travel north-east to Scottsdale, a city full of authentic cowboy charm. Having thoroughly detoxed its time to retox with a bit of urban adventure.
I check into Hotel Valley Ho, the epitome of modern chic with its vibrant colours and stylish interior design. It's within walking distance to all the shops, bars and restaurants.
I quickly discover that Scottsdale is a paradise for foodies. It's hard to pick from all the great places to eat, so I join the Arizona Food Tour to sample some of the best cuisine and wine in the area.
From an upmarket brisket biscuit at The House Brasserie, to fruity flavours at the Outrageous Olive Oils & Vinegars shop, the food tour is the perfect way to taste the delights of Scottsdale on a sunny afternoon.
The nightlife here is also an experience not to miss. One evening, I hear live music coming from a quirky little bar called Rusty Spur Saloon (the oldest saloon in Old Town Scottsdale). I'm welcomed in by a group of friendly locals in cowboy hats and find myself do-si-doing late into the night.
The next day, my alarm clock wakes me at 5am and I set off for the beautiful Sonoran Desert with Hot Air Expeditions to catch the sunrise. Floating 2,000 feet above the mountains is the perfect wake-up call, with our pilot giving us a detailed commentary about the craggy landscape below. Afterwards, he brings us safely back to earth for a champagne breakfast.
With my trip coming to an end, there's just enough time to squeeze in some pampering before a long-haul flight home.
The VH Spa at Hotel Valley Ho offers a relaxing Myofascial treatment, which uses a combination of bee pollen, honey and ginger to strengthen the immune system.
So I leave Arizona feeling healthier on both the inside and outside, having seen this famous US state and it's desert landscape in a whole new golden light.