 As the only major championship to be held on the same course each year, the US Masters has long had a wonderful sense of glorious continuity.
Although the course may be considerably longer than when Horton Smith won the inaugural tournament 80 years ago, such changes have never taken away the charm and identity of Augusta National.
But in a year when Augusta has already lost one iconic landmark in the Eisenhower Tree, it has lost another in the shape of four-time champion Tiger Woods.
Woods not only lost his struggle to be fit for the year's first major cham- pionship, he also underwent surgery which raises further doubts about his ability to win the five majors he needs to surpass Jack Nicklaus's record of 18.
The 38-year-old was told to undergo surgery for his "immediate and long-term health" after being plagued by back problems all season.
The world number one pulled out of the Honda Classic after 13 holes of the final round with back spasms and was unable to defend his Arnold Palmer Invitational title, while missing out on a trip to Augusta means an unwanted career grand slam having previously been forced out of the game's other three majors through injury.
Major knee surgery in 2008, to replace his anterior cruciate liga- ment, forced him to miss the Open and US PGA champion- ship.
In 2011, he failed to tee it up at the US Open and the Open because of an Achilles complaint.
Even if Woods had been able to make the trip to Georgia, he would have done so on the back of his worst start to a season. He missed the Saturday cut in the Farmers Insurance Open at his beloved Torrey Pines – scene of his last major title in 2008 – finished in a lacklustre tie for 41st in Dubai, withdrew at the Honda Classic and finished 25th in the WGC-Cadillac championship at Doral.
It is all a far cry from 12 months ago when he returned to the top of the world rankings with an eighth career victory at Bay Hill and third of the season, prompting optimistic talk.
"I don't want to become as good as I once was, I want to become better," Woods said at the time.
Becoming better than the player who once dominated the world of golf and won 50% of the major championships he entered between 2000 and 2002 looks like a pipe dream.
Winning those five majors he needs to overhaul Nicklaus looks just as improbable.
As for the Eisenhower Tree, Woods will probably be one of those players not shedding too many tears at the news it was removed earlier this year after suffering severe damage in a storm.
In 2011 he suffered the Achilles problem which forced him to miss the next two majors after hitting a shot from underneath the tree during the third round, although the injury was not revealed until after the tournament.
Fellow four-time winner Arnold Palmer, pictured, recalled recently: "I played Augusta every year since that tree was a baby and I watched it grow up. I had encounters with it. I won the Masters one year when I hit it right into the tree and I hit a four-iron from under the tree on to the green.
"It was a problem to everybody. I played a lot of golf at Augusta with Ike (Dwight Eisenhower) and of course he hated that tree.
"A couple of times he told me. He said 'Arnie, if I could hit that tree enough to bring it down I'd do it'.
"What are they going to do? I have no idea, nobody has called and asked. If they wanted to look at it, they could probably put another tree in there. I certainly think Augusta has done more astounding things than just moving a tree."
Woods has done some pretty astounding things himself in his career, but getting back to his best when he does return to action would surpass them all.
The chances are he will not be ranked world number one when he does come back, with defending Masters champion Adam Scott and European number one Henrik Stenson within touching distance.
Scott would have arrived at Augusta as number one if he had not squandered a seven-shot lead at Bay Hill, but the Australian could claim top spot soon if he can reproduce the form which has led to him finishing second, eighth and first on his last three Masters appearances.
Stenson's Masters record is less impressive, with last year's share of 18th only one place worse than his best result.
But with Woods absent, the door is certainly open for a new name to be fitted with a famous green jacket on April 13.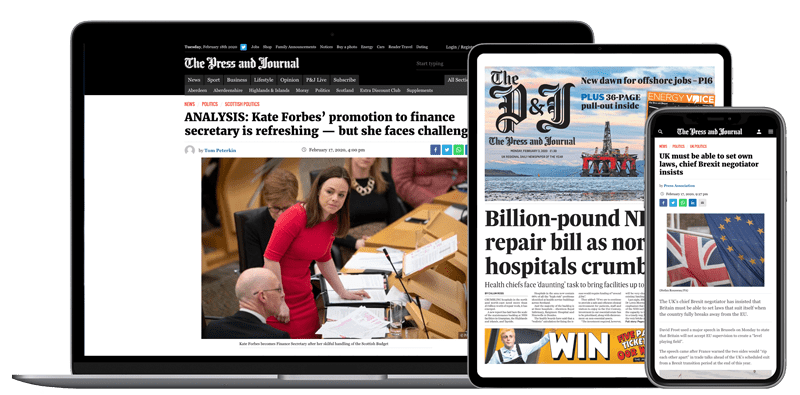 Help support quality local journalism … become a digital subscriber to The Press and Journal
For as little as £5.99 a month you can access all of our content, including Premium articles.
Subscribe