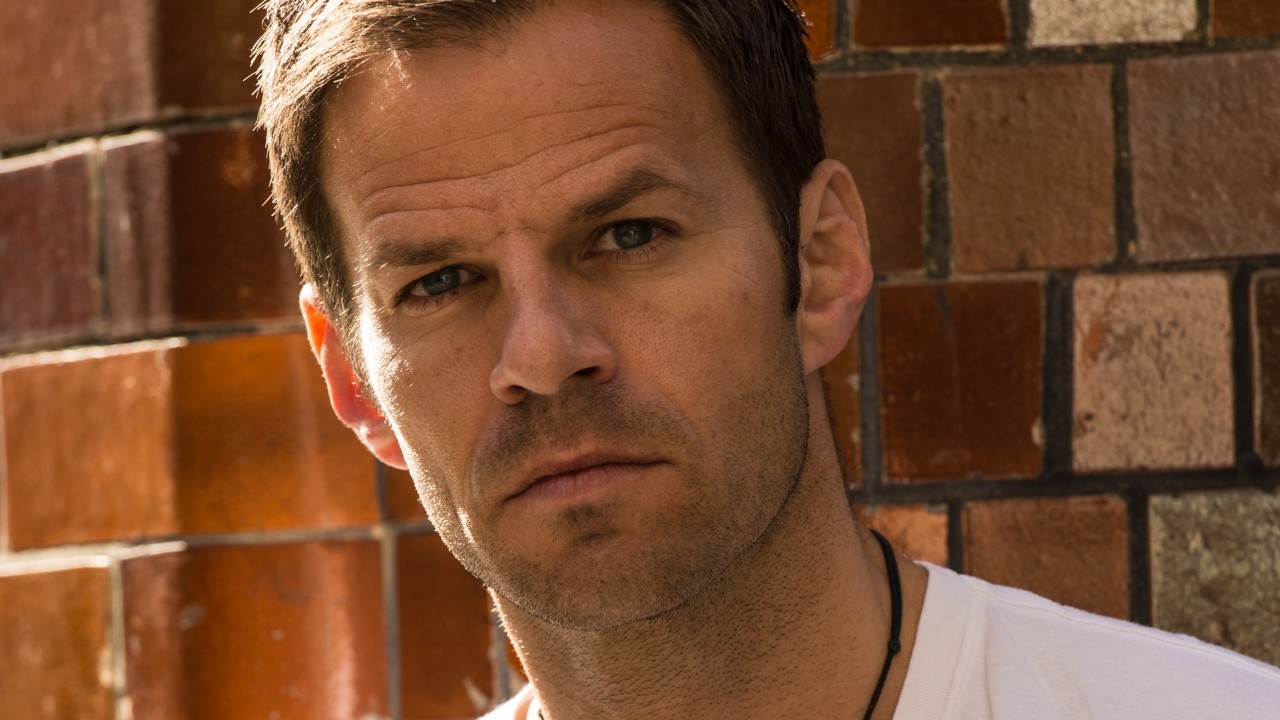 Stepping into a role made famous by Tom Cruise isn't the easiest task for anyone trying to make their own mark. But Ben Richards has accepted the challenge with the new touring production of Rock of Ages.
The actor, probably most widely recognised for his roles on the small screen as Bruno Milligan in Footballers' Wives and The Bill's Nate Roberts, will appear on stage in the popular musical as rocker extraordinaire, Stacee Jaxx.
While played by Cruise in the 2012 film adaptation to great effect, Ben isn't put off by the diminutive Hollywood star's interpretation of the role, because that's just what it was – one person's interpretation.
"This process is about making it my own and finding my own way through it," explained Ben, while taking a short break from intensive rehearsals for the UK tour, which visits Aberdeen's HM Theatre in November.
"So this is my own version of this role."
For legal reasons, Ben was fairly tight-lipped about any real-life rockers he might have lightly drawn inspiration from. For the most part, though, Ben considers Stacee as a star in his own right – the "archetypal 1980s rock god".
"If you think about all the big bands in the 80s, he's all of them put together, but with all the egos put together too," Ben said.
"He believes he's God's gift – and he is, essentially. But he does get his downfalls and has a nice little journey."
First staged in 2005 in Los Angeles, Rock of Ages has been a huge success story on the theatrical scene, having spun out into productions in cities across the world. And then, of course, there's the film, which grossed over £35million worldwide.
At its heart a crowd-pleasing jukebox musical – and that's not a slight, by the way – the 1980s-based show follows the stories of aspiring rock stars, burned-out promoters and a legendary music venue in danger of closing.
"The show's got a nice feel about it – a fun feel," said Ben. "I can sense the audience is going to have a riot. From the onset, it's explosive and unrelenting. It moves at 100 miles an hour and we take the audience on this fast octane show of huge rock songs with a fun story. And then, all of a sudden, it's done."
The electrifying performances of classic rock hits are just as big a draw for audiences. Among the numbers which predictably get people on their feet wherever it's performed are versions of Whitesnake's Here I Go Again, Pat Benatar's Hit Me with your Best Shot, and Journey's seminal track, Don't Stop Believin'.
It's a big sing for all the cast members and even for Ben, who has been singing in musicals ever since he first caught the acting bug, and the tour will be an exercise in conserving his voice.
"Essentially, singing this kind of music regularly is tough. It's hard on the voice. Songs like Wanted Dead or Alive and I Want to Know What Love Is, for example – they have big notes in them, and big rock notes as well," he said.
Keeping in tip-top condition will be vital for the star, and it'll be something which many will, no doubt, be checking in on throughout the tour given Ben's relatively recent battle with colon cancer.
Ben has been in remission for only one year, but has already become a prominent voice in the campaign to raise awareness of the disease. For example, he recently released a single Remember Me with Kele Le Roc with proceeds going to Bowel Cancer UK.
While he admits that it was a very personal experience to have gone through, he has found it important to speak out about it.
"I'm happy to talk about it. I think, when it happened, I had to find a reason that it was happening to me. And hopefully my reason was that my experience can help other people, if people recognise me from the TV or theatre and think 'if he got through it, I'll be OK'."
And so, with a clean bill of health and the goodwill of his many fans in tow, it's time for Ben to bring his very own version of Stacee Jaxx to the stage. Surely the English performer's boundless positivity can only serve to enhance his onstage presence as an uber-confident 1980s rock god, I suggested.
"That's what's great about this role, because you can bring yourself to it," Ben said.
But you're not an egotist like Stacee, I replied.
"That's the joy of acting. After all, I was playing a Victorian thug not so long ago – Bill Sikes in Oliver – and I don't like to think of myself as a wife-beater or thug," he laughed.
Ben Richards will perform in Rock of Ages at HM Theatre, Aberdeen, from Monday, November 3, to Saturday, November 8. Tickets are available from www.aberdeen performingarts.com or by calling 01224 641122.