 Hollywood star Tom Hardy has confirmed he will play both Kray twins in a new film about the east end gangsters.
The British actor has been linked with the challenging roles recently and has admitted he is definitely on board with the project, which will be called Legend.
The Inception and Batman star will take on the tricky task of playing both Ronnie and Reggie Kray simultaneously and, while he admits it will be a challenge, it is one he relishes.
"I'm on that right now," Hardy said. "I've got to work out how to play both twins, which will be fun.
"It's another experiment and I'm really looking forward to it. I'm not going to put too much pressure on myself. I just want to have some fun and see what's out there and explore with the work."
Hardy, who visited Birmingham this week to attend the premiere of his new film Locke, said: "Locke has turned out really well and I'm hoping the Krays, which is actually called Legend, will be a similar result. But you can't predict the outcome of these things."
Hardy is filming the second series of BBC period crime drama Peaky Blinders, in which he plays a new character.
And while he admits his admiration for the show, the actor has revealed he has yet to actually watch the first series.
He said: "I still haven't watched it. My wife has, but I don't watch anything because I steal everything.
"I've watched episodes of it and really enjoyed it but I take on things really quickly and so I'll have to sit down and watch it properly.
"I'm watching Breaking Bad at the moment and I've finished The Wire recently. Television time is very precious. I don't get much of it and, when I do, I get immersed in one thing."
The 36-year-old Londoner admits he has escaped the dreaded challenge of adopting a local accent for Birmingham-based Peaky Blinders.
"Actually no, Steve (Knight, the writer) created a character specifically tailored to a certain area," he said. "But the Peaky Blinders have moved – I don't really want to say what's going on in the programme but the locations have somewhat changed from Birmingham and gone farther out into the regions."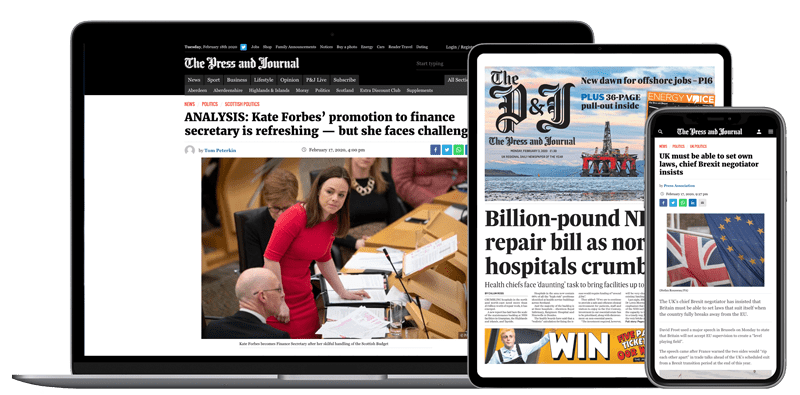 Help support quality local journalism … become a digital subscriber to The Press and Journal
For as little as £5.99 a month you can access all of our content, including Premium articles.
Subscribe