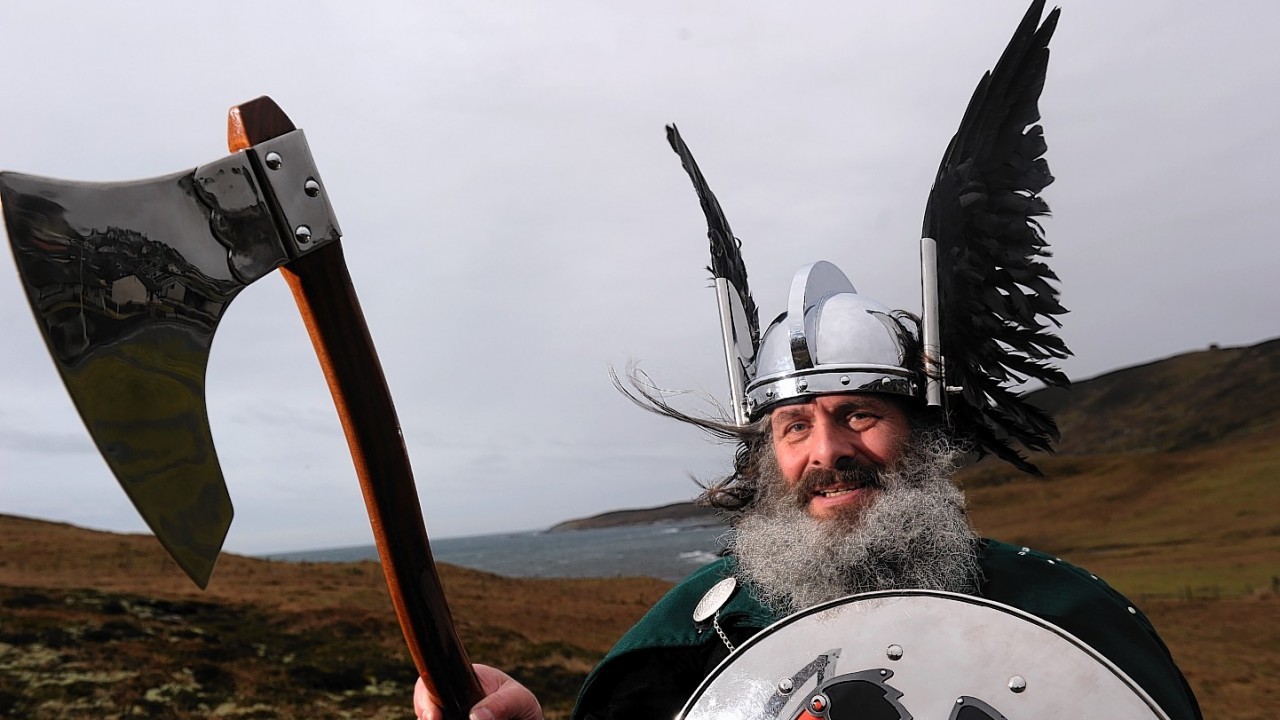 Up Helly Aa has been in the bones of Guizer Jarl Neil Robertson since he was just a lad growing up in Lerwick.
He was only nine-years-old when he first marched in a squad then led by his beloved uncle.
As the men made merry and roared through the flaming streets, he watched in wonder at the celebration of the island's Viking past.
Now more than 40 years on – with his full beard, feathered helmet and weaponry in place – Guizer Jarl Robertson will tomorrow lead his own men down the very same route.
About 1,000 torchbearers will mark the passing of the darkest days of midwinter in a celebration that draws Shetlanders home from around the world and visitors eager to see one of the biggest fire festivals in Europe.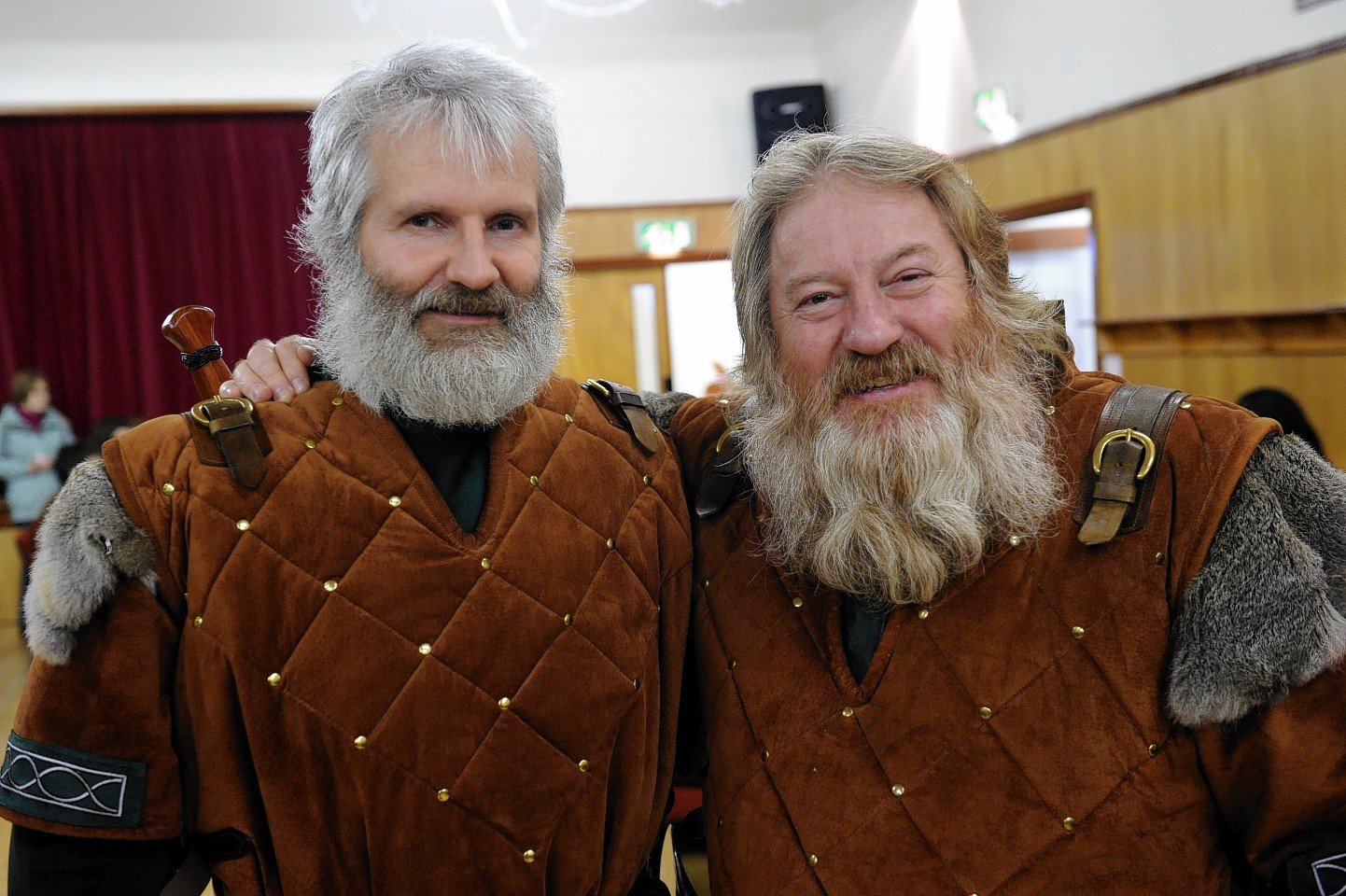 Last night, Mr Robertson said he was "humbled" to be Lerwick's Guizer Jarl in 2015.
He said: "My first proper taste of Up Helly Aa was back in 1971 and I got absolutely hooked.
"To be able to join the ranks of the ex-Jarls and to be part of this group of people that I have admired for a long time will mean an awful lot to me."
Tradition dictates that the Guizer Jarl must sit on the Up Helly Aa committee for 15 years before taking on the top job.
However, a change in the committee's members meant Mr Robertson took the honour a year early.
He had just returned home from a spell working in London when he decided to forge his path towards leading Up Helly Aa.
He said: "When I was working away I would always take my holidays coming home to Shetland. Everyone thought it was madness taking two weeks off in January to come up here.
"I knew I always just wanted to be here.
"I knew the only two things that would keep me here were to get married or join Up Helly Aa. I am sure I made the right choice."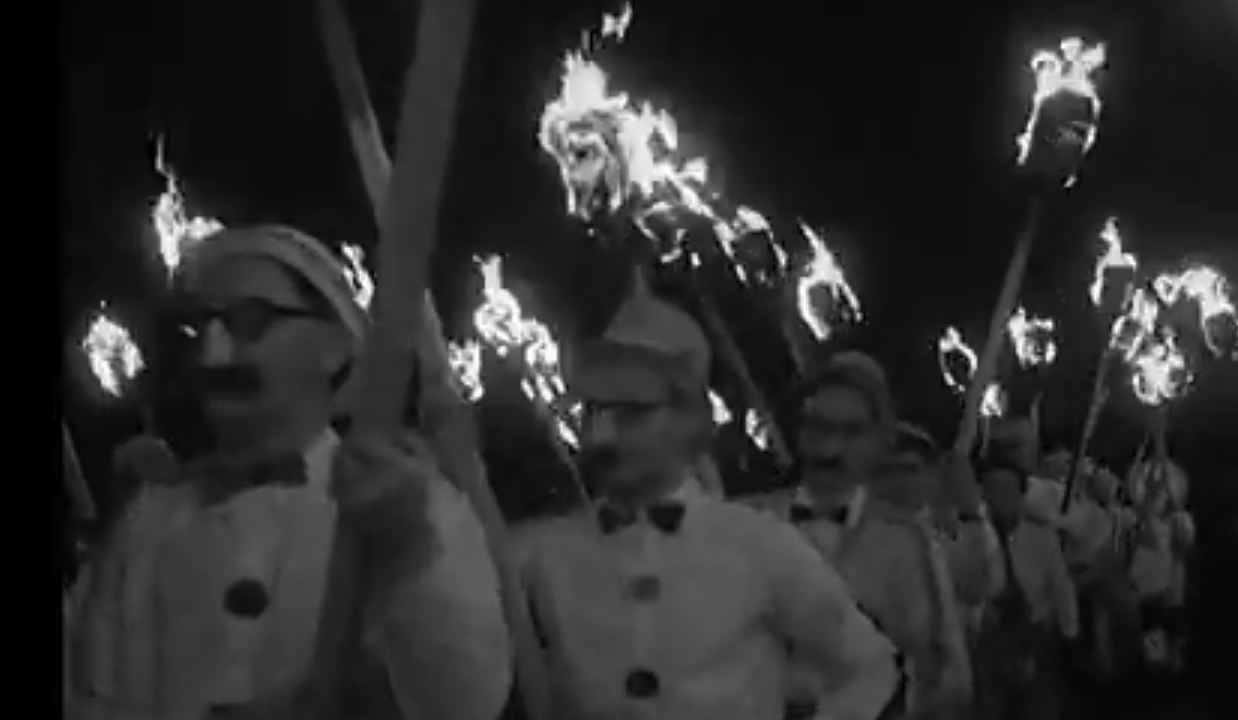 Mr Robertson, a transport network engineer for Shetland Council, runs a disco in his spare time and is known to his friends as Penguin.
This year, he has opted to carry out his duties in the name of former Crown King of Norway, Olav Haraldsson, who first ruled back in 1023.
"He is such a significant figure," he said.
"He is the founder of how Norway is today. There was no one quite like him."
However, his costume – the fine details of which will remain top secret until tomorrow – has been inspired not by the pages of a Norse history book, but by a character in a Japanese computer game.
He said: "The outfits have changed quite a bit over time. Back in the 1970s it was all velvets and then one or two squads had their costume all knitted locally. This year mine is made out of pig skin."
Yesterday, Mr Robertson's squad piled into Sound Public Hall for a social with friends and family in preparation for the big event.
He said he was beginning to relax as it drew closer.
"Up Helly A brings together everyone and everyone is pulling together for the same thing. Everyone just steps up," he said.
"It's never for money but always for the community.
"Today I have felt very humbled by everyone's good wishes. Everyone really wants to make this the best Up Helly Aa that they can."
Press & Journal Travel are offering a package to the Up Helly Aa festival in 2016. Click here for more information.