 It's hard to imagine, if you lived in a home as mind-blowingly impressive as this one, that you would ever really get used to it.
But having bought Stracathro Mansion in Brechin more than 10 years ago, Frank Convery admits that you can become a little complacent.
"It's when visitors come over and they are pretty much silent mostly, you wonder if everything is OK. But mostly the response is that they don't know what to say, they are just taking it all in," Frank explained.
"And that often is the time that you remind yourself that it is quite a privilege to have a space like this.
"The children would obviously have their friends up and they were pretty freaked out by it, so it was a reminder to them as well that they have this great space."
Frank and his family – including kids Eve, Blythe and Mirin – moved to this Angus mansion in 2003 from a six-bedroom house in Laurencekirk.
While they were looking for extra space for themselves, Frank was also looking for space for his paintings as well.
Frank, who has lived in Aberdeenshire since the late 80s and previously worked as the head of painting at Gray's School of Art, explained: "Well, being an artist, it's quite a selfish business and you want a house that accommodates all the rubbish that you make and, obviously, this was a gift in this way.
"A lot of the pictures I make are very large and they often come back from exhibitions because they are not sold and they go into garages and they don't get seen again for years.
"So getting a house that allows you to hang the pictures and rotate them is always something painters are keen to have. So clearly Stracathro and the scale of it offered me that option.
"I have three kids and they were relatively young at that time so the space was great for them, but clearly we weren't going to fill the house in terms of the family, it was just so everyone had their own space and for me to get studio and gallery spaces."
Frank came across the unusual estate in a small advert in a newspaper and decided to inquire about it.
But he said it was in quite a "relaxed way" as he didn't think he'd get it and as they already had a big house, they weren't in a desperate need of it.
The house was owned at the time by NHS Tayside, having been used as a residence for doctors and nurses.
The Strathcathro Estate, which extended to almost 2,000 acres, was bought by Patrick Cruikshank, who made his fortune in Jamaica in 1775. His brother Alexander inherited the property and employed Aberdeen-based architect Archibald Simpson to build the house between 1824-27. It was later bought by Sir James Campbell, Lord Provost of Glasgow and father of prime minister Sir Henry Campbell-Bannerman.
Frank explained that when he first went to see the house, it was "fantastic" and had been maintained and cared for but not upgraded or refurbished.
"It was all looking a bit shabby, as you can imagine, and that's where I could see a refurbishment would transform it," he said.
"That appealed to me, that was something that I could do as a project.
"Any house I've ever had has had some kind of refurbishment. Houses can have great potential and I would like to think that I had helped them realise that potential."
But Frank admits that he didn't have to do much to make this fantastic home reach its potential – as its original design was already perfect.
"We had plans for the house and found that bathrooms were not where they should be, and boarded-up areas which we just simply opened up to its original plan," he said.
"So they were very superficial moves, such as plaster-boards being removed to uncover doorways. At the time, we didn't know the extent of a difference it would make. But subsequently we could see it's made a great difference.
"The original design was really not needed to be tampered with, it was well designed."
Stracathro Mansion House is an A-listed Palladian-style mansion that has been sensitively brought back to life. Magnificent Corinthian columns support the entrance portico while many decorative period features adorn the house, with the overall effect being one of opulence and grandeur.
Among the highlights is the entrance hall, which has considerable impact with its striking black and white marble floor, marble Corinthian columns and a beautiful decorative atrium with yellow scagiola walls.
The three principle reception rooms are all connected by magnificent double doors and are all highly decorative and feature floor to ceiling sash and case windows.
Numerous period features are present in each room including open fires with beautiful carved ornate marble mantelpieces, moulded ceilings and parquet flooring. Particular features of note are the ornate, carved, white marble mantelpiece in the drawing room with its large mirror above, original leather wallpaper in the dining room and the beautiful chandeliers in the dining and sitting rooms.
The library with mahogany bookcase, elegant studio gallery and nine bedrooms are also stunning.
Outside, the view has been enhanced by the creation of two ponds to the south, and the house is screened by policy woodland and beautifully designed landscaped gardens.
Frank said the secret to creating such a wonderful and decorative home was to "do it in bits".
He said: "It can be overwhelming thinking about the whole thing. There's no way you can cope with that, not just physically but mentally as well.
"So I would do a room and then maybe not do anything to the house for a couple of months, then you'll have a month or six weeks working on another room. And that works for me, it keeps me sane in the sense that I would be completely overwhelmed with the prospect of 50 rooms, it just becomes quite scary.
"It's important to get the priorities done first, like the family rooms that we were going to use most were looked at first. Certainly, in the first couple of years we were very focused on that and I knew the other things would be further down the line and they would be done at some point. You learn to be patient."
Situated nicely among the grand reception rooms and entrance halls are a few more "modest" spaces that the family have used a lot over the years.
"There is another side to this property and that is the homely side of it," Frank said.
"While there are grand rooms, there are more modest spaces, like where the television is or the dining room, so we have these normal spaces as well and they work very well as family spaces.
"They are more contemporary. We have the period rooms that haven't really been changed but the more modern rooms have been clearly changed, they are white and minimal in terms of their decor and they operate quite nicely with the more formal spaces.
"So the kids didn't feel like they lived in some Dickensian 19th-century world, they have an awareness of both the contemporary and period features."
The location of the estate has worked well for the family as well. Being just over 30 minutes from Aberdeen and Dundee, it would be great for those looking to commute, but is equally accessible for those looking to go further afield to Edinburgh and beyond.
Laurencekirk is just six miles away, which offers both primary and secondary schooling as well as other amenities.
So, after more than a decade of living in this grand house, Frank has decided it is time to move on – but to where he is still undecided.
"These things come to an end," he said.
"It's just time to do something else. It doesn't go on indefinitely, everything has to change eventually.
"I'm not sure where I am going to go but I think I will be downsizing. I was waiting to see if something materialised and nothing has as yet so I don't have another project that I'm stepping into. But whatever I am stepping into, it will be on a smaller scale I think.
"One of the problems has been trying to find time to paint and get on with what I should be doing, and I think I will make that more of a priority now."
However, this isn't the first time that Frank has put Stracathro on the market. It was almost a year ago that the artist decided to sell his beloved home and, after one viewing, an offer was put in and accepted.
But unfortunately, that offer fell through and Frank has been forced to put the property back on the market – a decision that he says he is disappointed about, though he remains optimistic.
"I'm philosophical in the sense that these things happen, but just optimistic we'll find the right buyer this time.
"Everybody says the market is better and people are more confident so in that space of a year in general the market seems to have improved."
Julia Willett, of Strutt & Parker's Banchory office, said: "Stracathro House is one of the most beautiful properties we have ever marketed in this office. It is a shame that the earlier sale has fallen through but, on the other hand, this is a great opportunity for someone else to buy this great house".
Also up for sale is a terrace of six two-bedroom cottages and the Stracathro Coach House and Arboretum, which has potential for conversion into a fantastic home.
All three lots are on the market for £1.68million or in three lots: Stracathro House, £1.1million; cottages, offers over £395,000; and the coach house, offers over £185,000.
Contact: Strutt & Parker on 01330 826 800.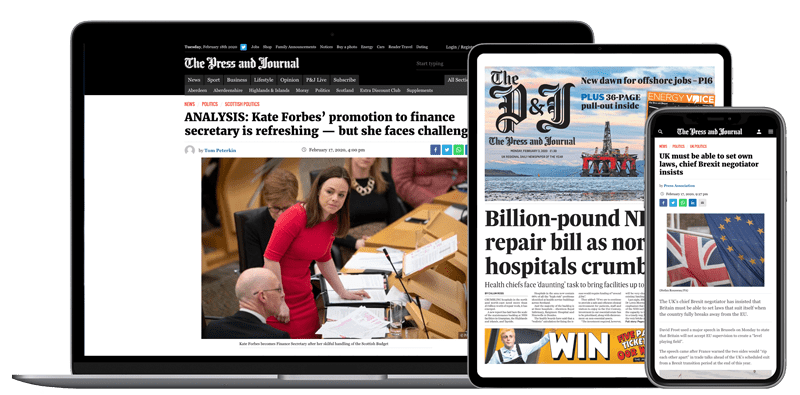 Help support quality local journalism … become a digital subscriber to The Press and Journal
For as little as £5.99 a month you can access all of our content, including Premium articles.
Subscribe