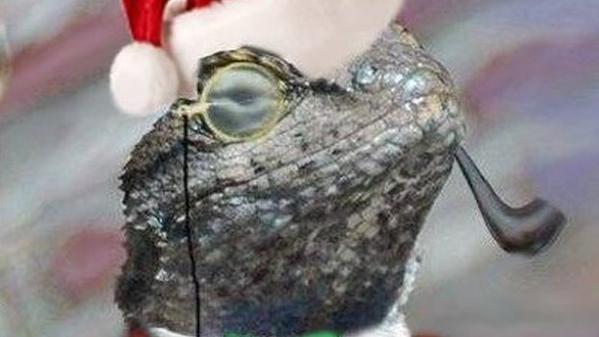 In the wake of yesterday's alleged hacking attack on Facebook, The Press and Journal's online editor Martin Little looks at the dangers posed to our personal details online.
The beauty of social media; when Facebook and Instagram shut down, everyone jumps onto Twitter to moan about it.
At around 6am yesterday morning, several of the biggest social media sites in the world ground to a halt.
Intuitively, hundreds of thousands of users jumped onto one of the few surviving sites, Twitter, to find out what was going on.
Facebook and Instagram tried to pass it off as a minor technical hitch.
Tinder, MySpace, AIM and Hipchat did their best to act like nothing had happened.
But the online world didn't believe them.
And it wasn't long before notorious hacking group 'Lizard Squad' claimed responsibility for the online attack.
Just 24 hours earlier, on Monday morning, the same group had brought down the Malaysian Airlines website and left a message on its homepage reading "404 – Plane not found".
They then threatened to dump thousands of the airline's customer records on online message boards.
However, they have yet to follow through with their threat.
This sequence of events prior to yesterday's supposed Facebook hack gives us an insight into the mindset of the hackers.
Lizard Squad are on a power-trip.
Yes, they can gain access to all your personal information, download it and distribute it if they really want to.
Just like a thief can break into your house and rummage through your contact book and family photo albums if he really wants to.
But the truth is it's unlikely the hackers will publish damaging personal details gleaned from the likes of Facebook online – simply because it's not the public they want to make an example of.
It's the social media giants they want to scare.
As if to confirm this, a self-proclaimed Lizard Squad hacker, calling himself 'Member Two', has said the group hacked the sites 'because we can'.
Speaking to Radio Five Live he hinted that previous attacks, such as those last year on Microsoft and Sony, had been 'conducted to demonstrate weakness' in their security.
So, this leads us to the killer question, will these hackers break into my Facebook account and publish all my details?
The answer is, probably not.
Lizard Squad have now launched several attacks on some of the world's largest companies.
They toy with them, make fun of them and taunt them after the attack, but they have yet to really harm the public.
That said, it's not just Lizard Squad hacking accounts online. There are many more out there with more sinister intentions.
Hopefully the companies we trust to keep our details safe online will learn from their experiences with Lizard Squad and tighten things up.