You could hear them before you could see them – a roar from afar that stopped dead the streets of Lerwick.
Up Helly Aa 2015 had arrived, with thousands drawn out of their houses, offices and schools to witness their town turned once again into a heaving mass of Viking workship.
Led by Guizer Jarl Neil Robertson , 70 men and boys of the top Jarl Squad paraded through the streets, their galley working its way behind them.
Tonight, the vessel will be burned by 1,000 flaming torches in a nod to the Norse way of the dead, when a Jarl's soul would be sent seawards to Valhalla in his burning war boat.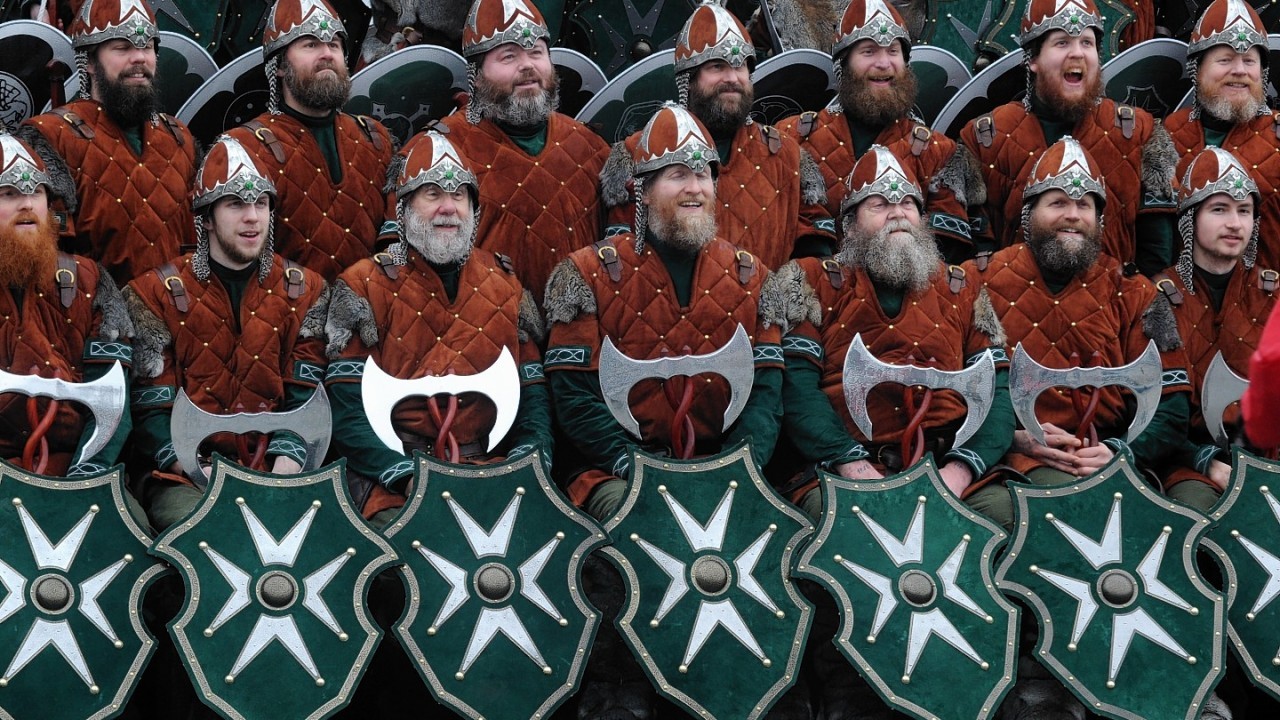 Up Helly Aa is prepared for all year round by an army of volunteers and respect for the event weaves its way right through family life here in the town.
One 71-year-old woman waiting in the dark, wet streets with her pal for first sight of the Jarl Squad this morning summed up the pull of Up Helly Aa.
She said:  "It means the same when you are 71 as it does when you are 16.
"In Lerwick you are born into it and it is part of your whole life.
"It is in your heart. If you marry from off the island they just never, ever understand it like we do."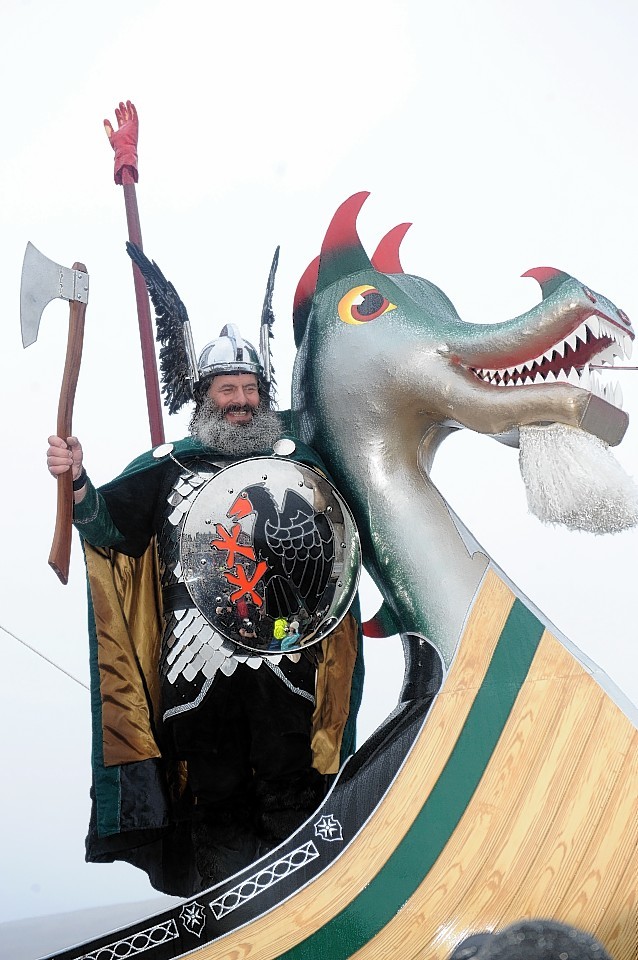 Is it a form of madness?
"No, no, no. It is a magic!" she said.
On Up Helly Aa morning, the Geizer Jarl and his squad have business to do.
After the first dram stop at the Royal British Legion at 9am, the parade heads to harbour front and then the Market Cross.
It is here that the Up Helly Aa Proclamation is hammered  up and signed by the Geizer Jarl of the day.
The document, painstakingly hand painted by Up Helly Aa committee members, is a sideways look at Lerwick life over the past year while  documenting the particular traits of the new Guizer Jarl.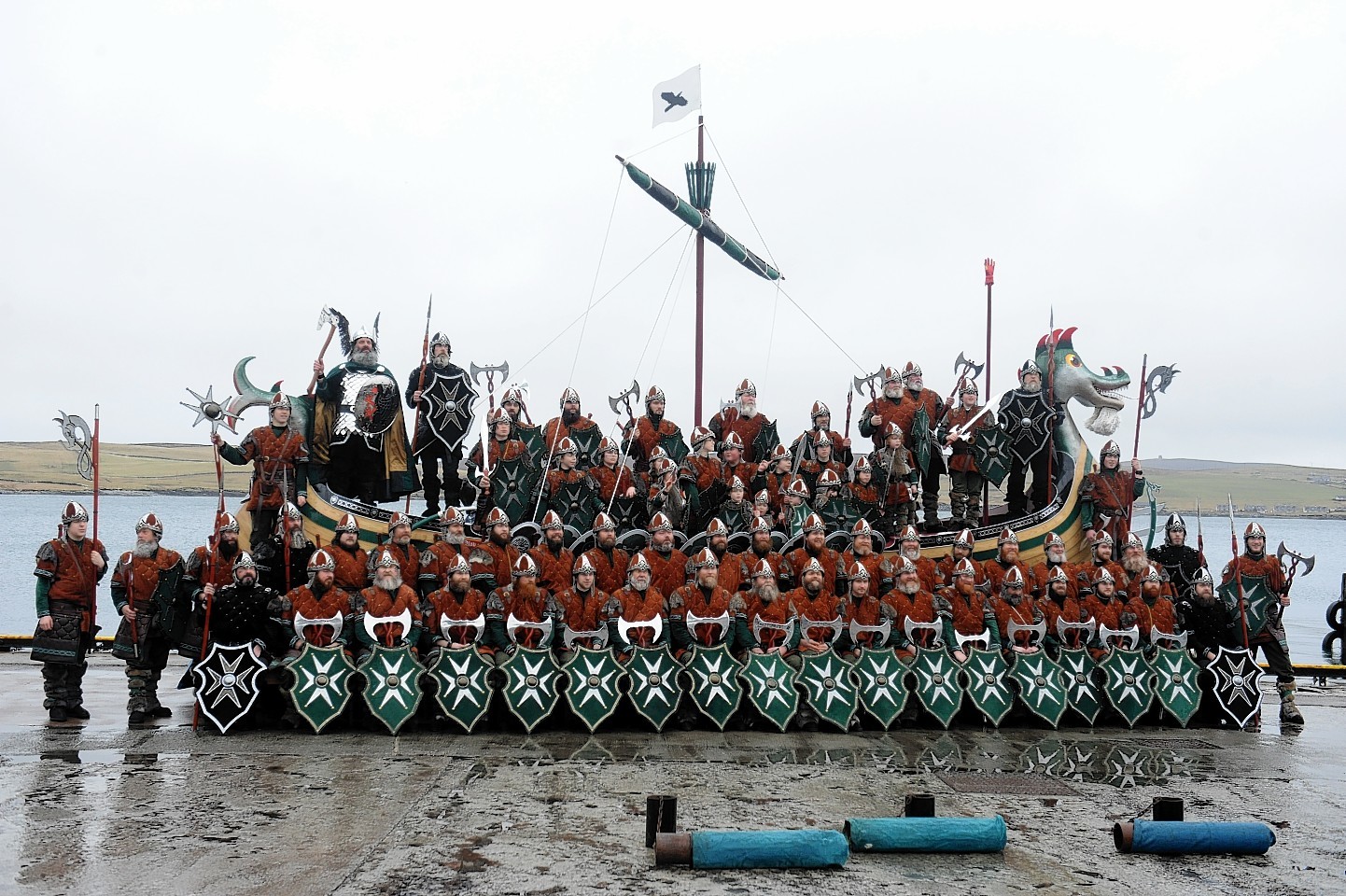 It is famed for its wee digs at those who loom large in town life, with this year's Bill picking the Serco Northlink Ferry – or Slowco Notlink and their fair weather boats – as the target.
Among the crowds yesterday were Neil Pearson, 29, and his one-year-old son Finn, who is due to become the youngest member of the Jarl Squad next year.
Mr Pearson said: "This has been going for more than 100 years and every year there is something different to remember it by. It never feels out of date. It is a spectacle, it is unique and it is ours."
Records suggest that Up Helly Aa was started in the 1870s but the town had its midwinter caper long before that, when flaming barrels of tar were rolled through the cobbled streets by the townsmen, with "blowing of horns, beating of drums, firing of guns, fiddling, drinking and fighting," part of the parcel.
Now the re-imagined Viking fire festival, one of the biggest in Europe, attracts thousands of people to Shetland.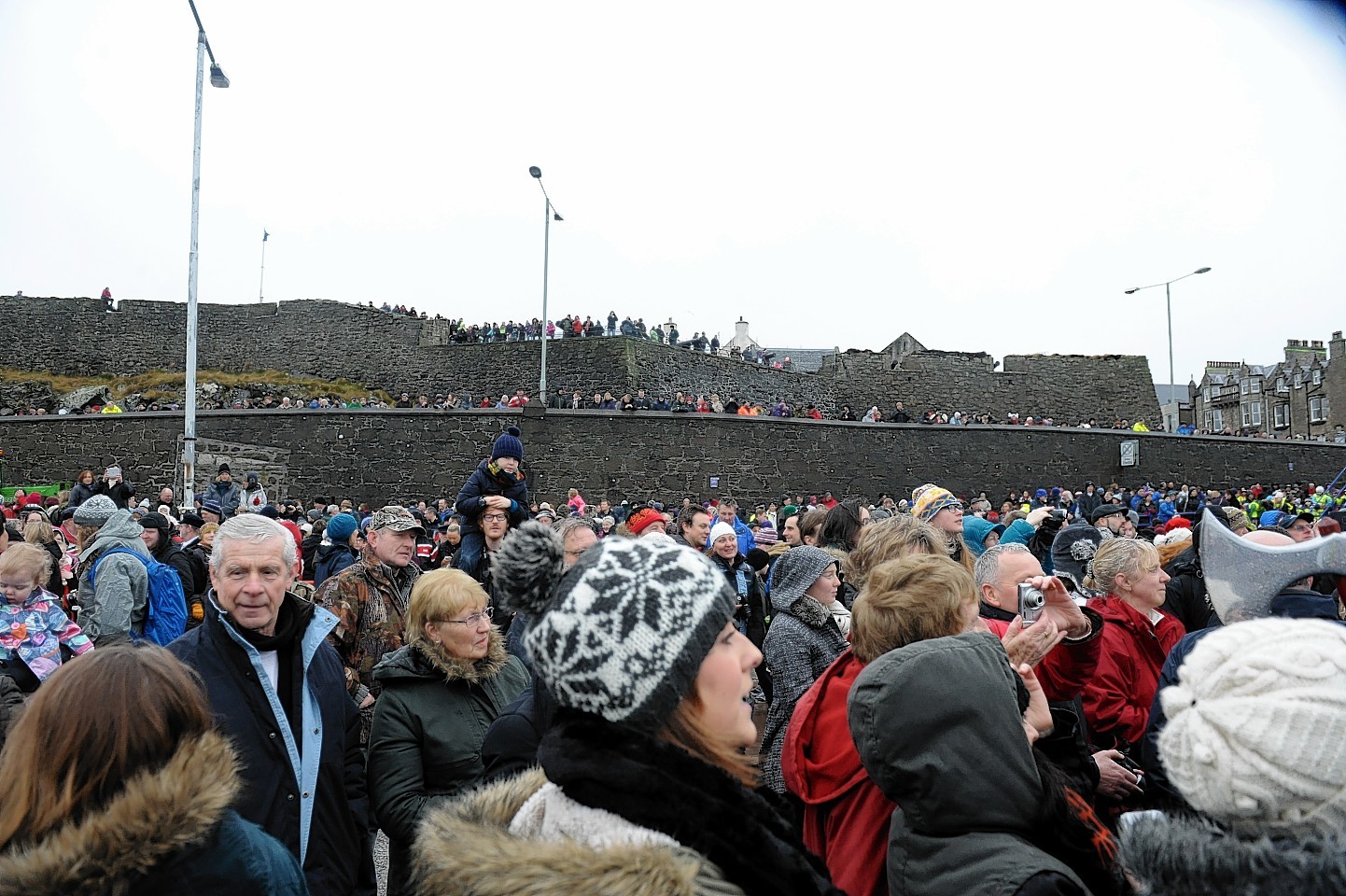 Three sisters Izzy Worgan-Blake, of Forfar; Jane Williamson of St Andrew's and Lee Murphy,  of Glasgow, all in their fifties, have travelled from across Scotland to be together for Up Helly Aa.
Mrs Worgan-Blake spent the last week knitting Viking hats with pigtails for her sisters and her niece Nicola, who has moved to Lerwick for work.
She said: "I was meant to come 37 years ago with friends but the boat was cancelled so I am really chuffed to be here today."
Mrs Williamson added: "I have wanted to come ever since I saw it on Blue Peter."
Also drawn to Lerwick was Mexican wrestler El Nordico – modelled on a Viking – who had come from London for the event.
He said: "I am a Viking and I wanted to come here for the most insane Viking festival in world. It is only 10.30am in the morning and my mind has been blown already"
For Lynette Nicol, 53, summing up the day's events proves more difficult for the Lerwegian.
"It is just part of your life. It is just Up Helly Aa," she said.
Press & Journal Travel are offering a package to the Up Helly Aa festival in 2016. Click here for more information.