 The serious plight of a gravely ill baby left the Duke and Duchess of Cambridge close to tears during a visit to an Australian hospice.
William and Kate were visibly moved when they met 10-month-old Max McIntyre at Bear Cottage in Manly, Sydney – one of just two children's hospices in Australia.
Max was born a healthy baby but just six weeks ago he was struck down with bacterial meningitis and is now receiving care at the hospice.
The royal couple met a number of families at Bear Cottage – but it was the experience of Amy and Rob McIntyre that drew a clear emotional response.
Photographer Amy, 28, said: "Kate and William were fighting back tears when we told them about Max.
"They could totally see themselves in us, as both our sons were born around the same time.
"Kate stroked Max's leg and they were both very moved. They struggled to hold back tears – they were welling up.
"Obviously it was lovely meeting them, and they are very charming and caring. But meeting them was obviously bitter sweet, we'd give anything not to be here. Max has touched many hearts and he obviously touched them."
Earlier, in a lighter moment at the Sydney Royal Easter Show, the duchess suggested the perfect solution for her husband's growing bald patch – an alpaca toupee.
As they toured elaborate displays of produce one exhibitor, Lyn Crejan, 67, showed them a tuft of alpaca wool and the duchess, who wore a white Zimmermann dress, joked about her husband using it as a wig.
Ms Crejan said: "The prince was interested in the alpaca and as I showed it to them the duchess said he should put it on his head.
"She said, 'you need it more than me', and pointed to his head and he laughed."
As the couple entered the Cox Pavillion where a sheep shearing display was under way, a ram with impeccable manners made them smile when he welcomed them with a bow.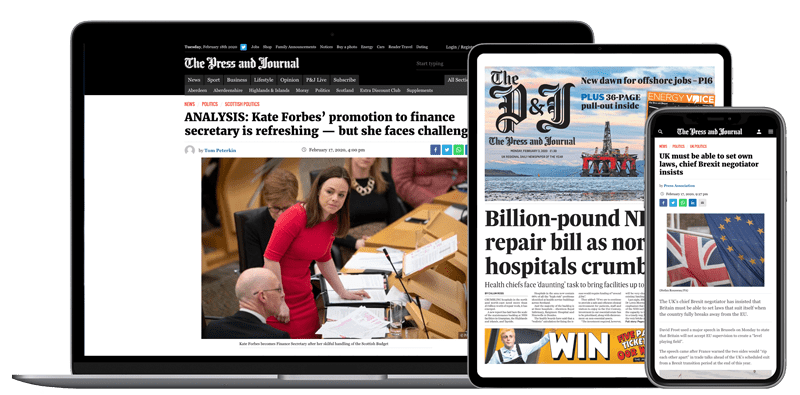 Help support quality local journalism … become a digital subscriber to The Press and Journal
For as little as £5.99 a month you can access all of our content, including Premium articles.
Subscribe