 Shaleum Logan has fallen in love with life as an Aberdeen player but as yet remains unsure whether he will be back at Pittodrie next season.
The 26-year-old has been a major success since joining on loan from Brentford at the end of January.
The Englishman already has a League Cup winner's medal to show for his short stint north of the border and is now determined to help Derek McInnes's Reds to further success by qualifying for Europe – a feat they can achieve by beating St Johnstone today.
Logan said: "When you're in and around the city you get people coming up to you all the time saying we would be heroes if we made Europe.
"You want to be part of big occasions like winning the cup and everything that comes along with that – like the 80,000 supporters on Union Street for the open-top bus parade – and getting into Europe would be another great thing.
"It is different from playing down south. Chelsea, Fulham and QPR are nearby, so Brentford are one of the smaller clubs.
"You still get recognised but walking down Union Street or going for a drink – you feel like David Beckham. They treat you like a superstar.
"It's something you experience at a club like Manchester City but when you experience it on your own it's totally different.
"It's something I enjoy and definitely could get used to.
"You don't mind signing an autograph or posing for a picture. For us it's a job but for the supporters it's their life.
"They work all week and want to go see the Dons on a Saturday. If they say you're a hero then that's great but as long as I am doing things right I am happy."
Logan is out of contract at the end of the season and the Dons would be keen to retain the right back's services.
The on-loan defender has yet to discuss his future with McInnes but admits he would be tempted by a permanent move.
He added: "I don't know what's going to happen next season but I'm sure me and Derek will sit down after this season is finished and sort out something.
"When I first spoke to Derek on the phone he just sounded like a really enthusiastic guy and when I met him face-to-face he tells you how it is, which is all that you can ask.
"I have a little boy and a little girl who are very much part of my life and for me to be happy they have to be part of that.
"That's why I'm not rushing into anything now but I will speak to Aberdeen and, hopefully, we can get something sorted out.
"There is nothing that I haven't liked about this club and the city as it's been tremendous as people treat you so well."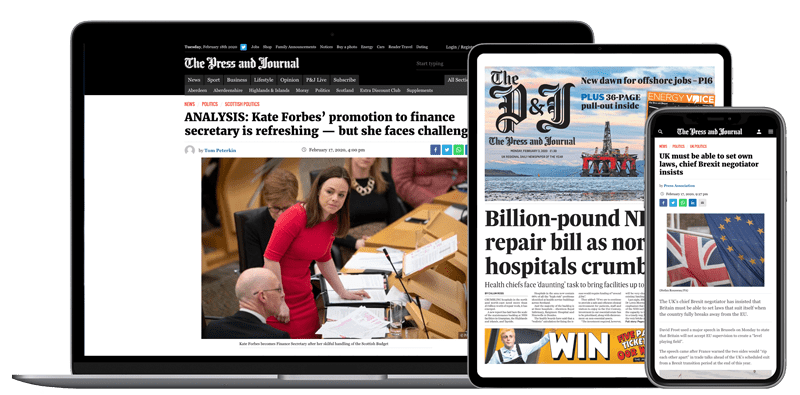 Help support quality local journalism … become a digital subscriber to The Press and Journal
For as little as £5.99 a month you can access all of our content, including Premium articles.
Subscribe