 The South Korean government has conceded that some bodies from the ferry disaster have been misidentified and announced changes to prevent such mistakes from happening again.
There have been several reports in South Korean media this week of bodies going to the wrong families, with the error sometimes caught only after the remains were taken to a funeral home.
An "action plan" released by the government-wide emergency taskforce acknowledged that "there have been cases where the victims were wrongly transferred".
Remains will be transferred to families when there is a match using DNA testing or fingerprint or dental records, the taskforce said. The transfer will be temporary when a body is matched though identification or physical description, and authorities will wait for more authoritative evidence before making the transfer permanent.
Divers have recovered 183 bodies so far, but 119 remain missing and are feared dead in the dark rooms of the submerged vessel Sewol.
The ferry sank on April 16 on its way from Incheon port to the southern tourist island of Jeju. More than 80% of the 302 dead and missing are students from a single high school in Ansan, south of Seoul.
US president Barack Obama arrived at the Blue House, South Korea's presidential residence, and presented president Park Geun-hye with an American flag that flew over the White House the day the ship sank. His first South Korean visit since Ms Park took office last year was aimed at issues including North Korea, but he noted that his trip comes at a time of "great sorrow".
"So many were young students with their entire lives ahead of them," Mr Obama said, invoking his two daughters, both close in age to many of the victims. "I can only imagine what the parents are going through at this point, the incredible heartache."
Mr Obama said he was donating a magnolia tree from the White House lawn to Danwon High School in Ansan in honour of the lives lost.
Eleven crew members, including the captain, have been arrested on suspicion of negligence and abandoning people in need.
Prosecutor Yang Jung-jin of the joint investigation team said the cause of the sinking could be due to excessive veering, improper stowage of cargo, modifications made to the ship and tidal influence. He said investigators will determine the cause by consulting experts and simulations.
Prosecutors have seized documents at the Korean Register of Shipping and the Korea Shipping Association, which regulates and oversees departures and arrivals of domestic passenger ships.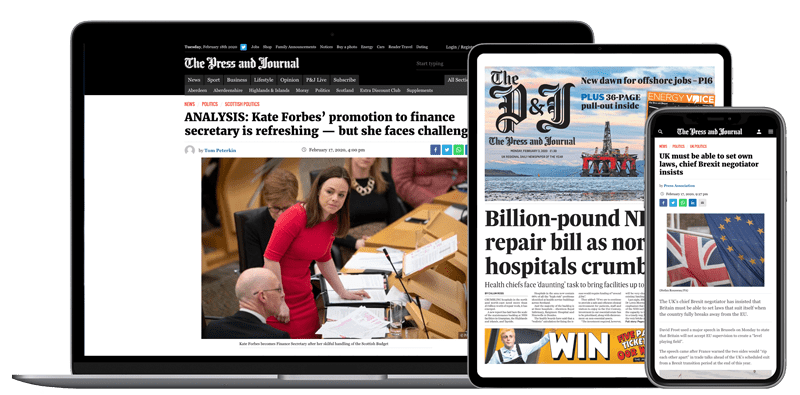 Help support quality local journalism … become a digital subscriber to The Press and Journal
For as little as £5.99 a month you can access all of our content, including Premium articles.
Subscribe