 The economy grew at its fastest rate since the recession during 2013 and is now in the "strongest position" of recent years, a new report from the Scottish Government's chief economist shows.
The latest State of the Economy paper from Dr Gary Gillespie said economic recovery north of the border is now "increasingly embedded, with almost two years of unbroken quarterly growth recorded at the end of 2013".
Economic output in Scotland is expected to exceed its pre-recession peak in the first half of this year, according to the study.
But it also said the economic crisis would "continue to have an impact for a considerable time to come", and warned that there are still challenges ahead.
A balanced recovery is "yet to fully take hold", the report said, as it argued there would need to be an improvement in wages and household incomes for the current economic performance to be sustained.
In addition, "challenging" conditions in Europe and other areas could impact on Scotland.
However, the report said: "We should begin to see a strengthening in real wages through 2014 which, along with the forecast acceleration in growth, puts the economy in the strongest position it has recorded in recent years."
Finance Secretary John Swinney said Scotland had "turned a corner", but also stressed that "significant challenges still remain as businesses continue to respond to changing market conditions and a challenging external environment, particularly in our key export market of Europe".
He added: "This report also highlights the need to ensure a broad-based recovery and the potential for increased business investment and productivity growth to help the economy recover further."
Mr Swinney said overall the study showed "economic recovery is progressing and consolidating and that is set to continue throughout 2014", adding this was "good news for business and good news for hard-working people across the country".
Overall, Scotland's economy grew by 1.6% in 2013, with the report saying it was "the first calendar year since 2007 with four quarters of growth".
This was the fastest economic growth since 2007, according to the research, and was only just below the UK performance, where growth of 1.7% was recorded over the year.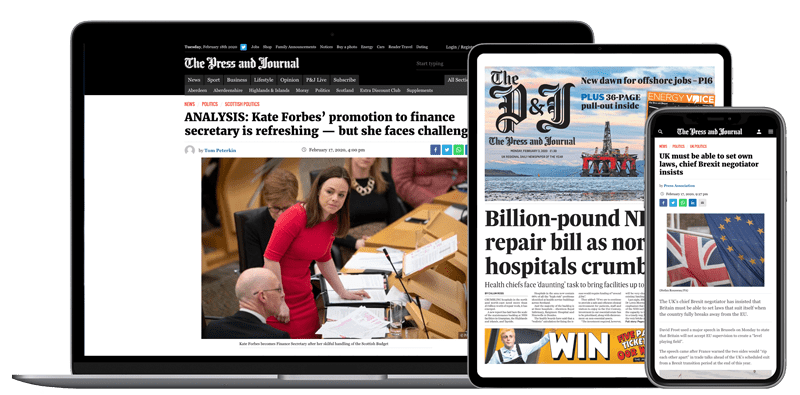 Help support quality local journalism … become a digital subscriber to The Press and Journal
For as little as £5.99 a month you can access all of our content, including Premium articles.
Subscribe