 Barack Obama's top strategist could be poised to help Scottish Labour shape its message – but party insiders insist he will not play a key role in the campaign against the break-up of Britain.
David Axelrod, regarded as the architect of the US president's historic election victory in 2008, has been recruited to boost Labour leader Ed Miliband's general election prospects.
The coup for the party also raised the prospect that he could become involved in the Labour-led Better Together campaign north of the border, which has faced criticism from some over its tactics in recent weeks.
Senior Labour sources admitted to the Press and Journal that Mr Axelrod may help the party try to achieve its goals in Scotland, but said he would not be getting heavily involved in Better Together's strategy.
"It's an appointment for the general election," one insider said.
"Obviously he will be involved in shaping the message for the Labour Party – and we've got big things to say in Scotland.
"Labour is clearly involved in the Better Together campaign but he's not going to be working for Better Together."
Another source in the pro-UK campaign said: "I'm sure he will be working with Scottish Labour and others, but he won't be in the Better Together campaign."
Douglas Alexander, Labour's chief election co-ordinator and MP for Paisley and Renfrewshire South, was instrumental in Mr Axelrod's appointment, for which the party will pay a six-figure sum.
He said: "We are expecting significant support from David Axelrod over the coming months.
"He is coming to the UK next month for discussions with Ed Miliband and senior members of the shadow Cabinet.
"We believe that, given his track record, he has a great deal to offer this campaign. He has been able to get middle-class Americans to support a progressive political project, he is used to winning big majorities and he is used to discrediting negative, personalised attacks."
Mr Alexander added: "He is well used to fighting negative campaigns and I'm afraid we expect a campaign of fear and smear from the Conservatives."
Aberdeen South Labour MP Dame Anne Begg said: "I think somebody of his calibre deciding to come and work with Ed Miliband and his team is very encouraging. You don't do this as a job – you do it because there's a shared vision."
Asked whether Mr Axelrod should be involved in the referendum campaign, she said: "I don't think that's necessarily his role. This is an issue for Scots.
"Douglas Alexander has been credited with bringing him here and I'm sure Douglas will have spoken to him about the situation in Scotland. But referendums are very different from elections."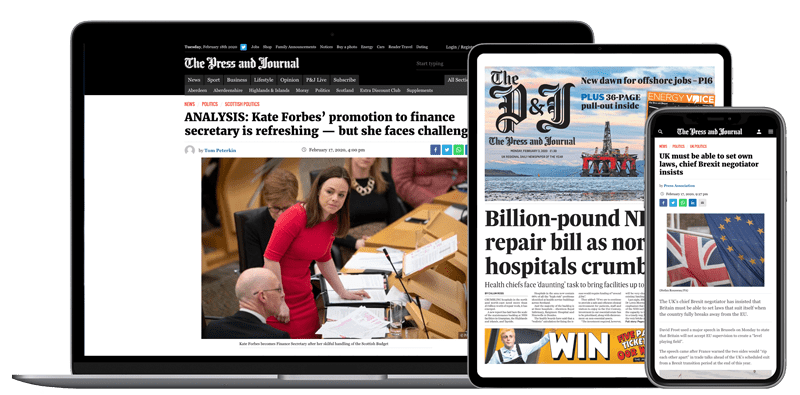 Help support quality local journalism … become a digital subscriber to The Press and Journal
For as little as £5.99 a month you can access all of our content, including Premium articles.
Subscribe