 New EU laws which protect inventors from having their ideas stolen could prove to be useless in the North Sea, it has emerged.
Some 25 EU member states have finally agreed to back a new unitary patent regime. The principle is to offer greater harmony across Europe, but last night a leading law firm said it may cause more problems than it solves.
Currently, businesses can choose between national and European patents to protect inventions in Europe. The latter offers protection in 30 countries across Europe, including the UK and Norway.
The new unitary patent is expected to be in force by 2015/2016. In contrast to the current regime, a single patent will offer protection in all EU member states that have ratified the new scheme, which excludes Italy, Spain and Poland.
But they will not cover Norway. And last night Maclay Murray & Spens LLP warned that it may also not apply to Scotland straight away in the event of independence – potentially leading to a free for all in the North Sea.
Susan Snedden at the firm, said: "The current European application format sees patents, once granted, split into separate national patents. The existing system will remain, and the unitary patent will offer an additional option.
"Patents provide patent holders with exclusive rights in the patented technology. They can sue third parties, who use the invention without permission, for patent infringement.
"The flipside is that any party can challenge the patent's validity, by arguing that it should not have been granted. A successful validity challenge could see the patent revoked, with the patent-holder losing the exclusive rights.
"Currently, such actions are brought in national courts and only apply in that country. Therefore, to invalidate an existing European patent, separate proceedings must be brought in each individual country. In contrast, one successful invalidity action against the new unitary patent would cancel the patent in all 25 countries. This is risky for patent-holders, who could lose all of their protection in one go."
She added: "The unitary patent has some advantages. It will provide uniform coverage across Europe. Also, patent application costs are expected to be lower than current European costs. Fewer validity litigations will be required, which may also save costs.
"However, there are various downsides. The risk of losing all patent protection at once is significant. Also, unitary patents will not cover Norway, which could be a significant disadvantage for North Sea operators. In addition, should Scotland vote yes to independence, it may not be able to take part in the unitary patent regime until its EU membership has been granted.
"Although the unitary patent offers some advantages, North Sea operators could see these outweighed by its many disadvantages.
"Further uncertainty surrounding Scotland's future role in the UK and EU, as well as these upcoming changes to the patent system, means companies should take steps to review their current approach to protecting valuable intellectual property."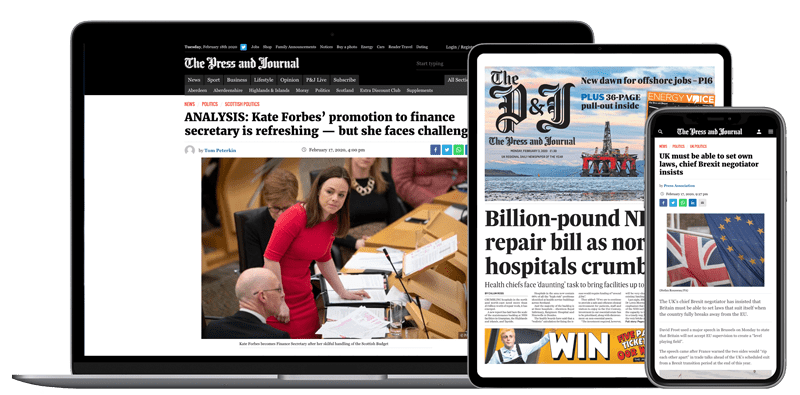 Help support quality local journalism … become a digital subscriber to The Press and Journal
For as little as £5.99 a month you can access all of our content, including Premium articles.
Subscribe