 The CBI is seeking to have its registration as a supporter of a No vote in the independence referendum declared null and void, with its director general saying it had made an "honest mistake".
John Cridland said the application to register "should not have been made", as it had not been approved by the CBI board and was not signed by an authorised signatory.
He added the business lobby organisation had now contacted the Electoral Commission in a bid to "deregister our position". It comes just over a week after it was revealed the body had registered with the commission to formally back a No vote in the independence referendum.
At the time a CBI spokesman said it had done so "in accordance with the law". But it sparked a backlash with 18 bodies – including several Scottish universities, and broadcasters BBC and STV – either resign or suspend their membership of the CBI. Mr Cridland said registering with the Electoral Commission had "triggered something none of us expected".
The organisation – whose members include 1,200 businesses that are registered and operating in Scotland – has now conducted a review of the situation and taken legal advice from a QC on the matter which concluded "it was never a valid application", Mr Cridland said.
He said: "We are working with the Electoral Commission and have asked them to accept our legal team's advice and nullify our application with immediate effect." He said the decision to register had been "dealt with as a compliance issue, but an honest mistake was made because it was dealt with at officer level".
He added: "It's vital that the CBI does the right thing and we need to restore the CBI's impartiality. It was poor corporate governance and process. But it was never a valid application, we have Queen's counsel advice to that effect.
"The CBI is politically independent and impartial. Although the decision to register with the Electoral Commission was taken in good faith, in order to carry out normal activities during the referendum period, it has inadvertently given the impression that the CBI is a political entity – we are not and never will be."
It had "not been the easiest of weeks for the CBI", he said, adding: "The CBI has been doing its job for nearly 50 years in representing business, we're an organisation with a royal charter. We're not a political entity, we're not an organisation that campaigns to influence people's votes and it's important we maintain political independence.
"We have always said that the referendum is a decision for the Scottish people and we're not telling people how to vote."
Comment, Page 32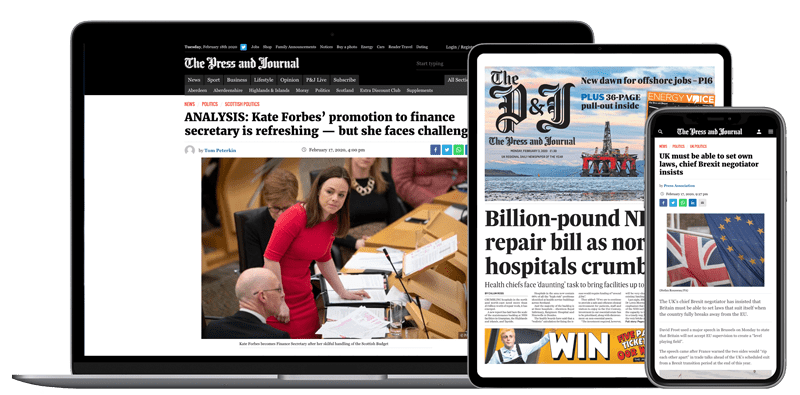 Help support quality local journalism … become a digital subscriber to The Press and Journal
For as little as £5.99 a month you can access all of our content, including Premium articles.
Subscribe