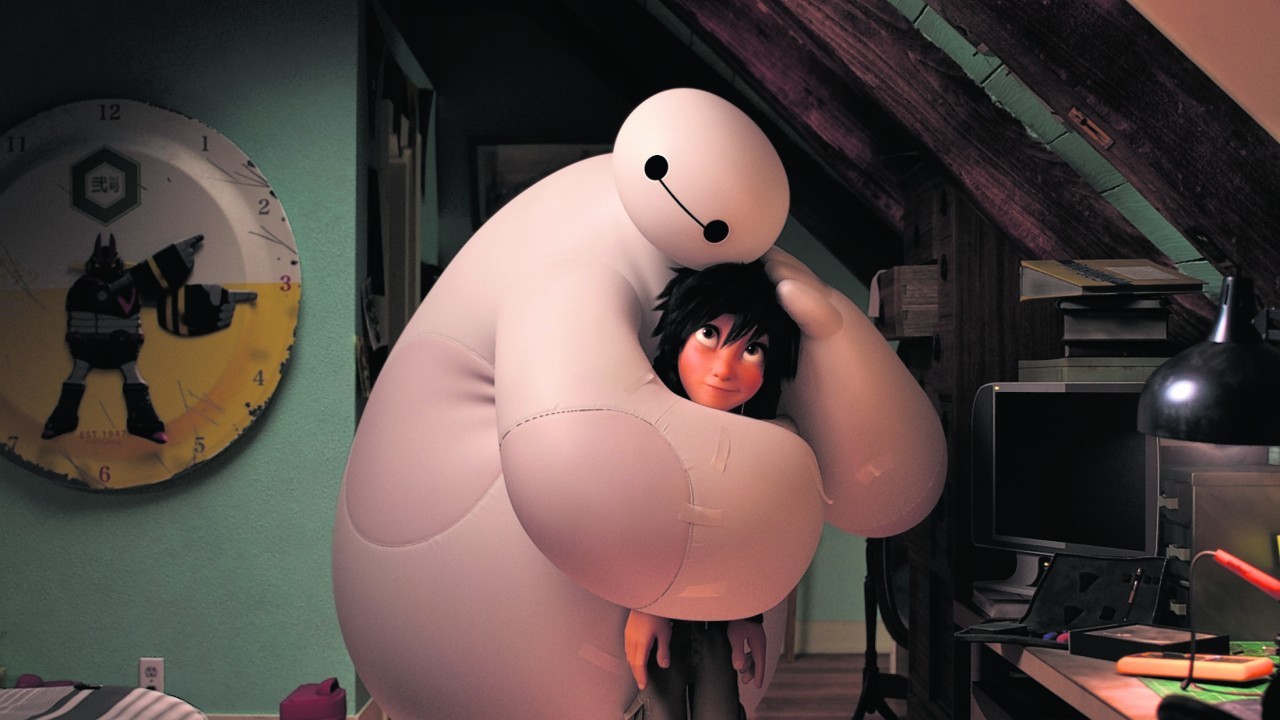 BIG HERO 6 (PG)
4 stars
Never underestimate the soothing power of a hug.
With one simple squish, you can provide comfort, encouragement or a simple how-do-you-do that transcends 1,000 well-chosen words.
Big Hero 6 is the cinematic equivalent of a warm hug, embracing the old-fashioned family values of the Walt Disney brand alongside cutting-edge computer technology that audiences now expect to dazzle their senses.
Directors Don Hall and Chris Williams marry dizzying action sequences that look even more spectacular in 3D to an emotionally rich story of a lonely boy's unshakeable bond with his self-inflating robot protector, recalling the magical 1999 animated feature The Iron Giant.
The inquisitive automaton Baymax is the stuff that sweet celluloid dreams are made of: tender, loving and unwittingly hilarious.
Every child will want their own marshmallow man to snuggle at night and to keep them safe from the harsh realities of modern life that weigh heavily on the film's grief-stricken adolescent hero.
"I see no evidence of physical injury," informs the robot as he scans the boy's body.
"It's a different kind of hurt," laments the teenager.
Fourteen-year-old Hiro Hamada (voiced by Ryan Potter) idolises his older brother Tadashi (Daniel Henney), who is a star pupil of Professor Robert Callaghan (James Cromwell), head of the robotics programme at San Fransokyo University.
A fire on campus culminates in tragedy and shell-shocked Hiro is inconsolable, until his brother's greatest creation, a personal healthcare robot called Baymax (Scott Adsit), helps the teenager to confront his loss.
As the boy discovers Baymax's functionality, he also stumbles upon a secret: the fire might not have been an accident. Indeed, a greedy entrepreneur called Alistair Krei (Alan Tudyk) might have started the blaze. Aided by Tadashi's loyal friends GoGo (Jamie Chung), Wasabi (Damon Wayans jun), Honey Lemon (Genesis Rodriguez) and Fred (T.J. Miller), plus an upgraded Baymax, Hiro resolves to discover the truth about the deadly inferno.
Based on an obscure title from the Marvel Comics universe, Big Hero 6 is a rip-roaring opening salvo in a potential new franchise.
Directors Hall and Williams orchestrate the requisite thrilling set-pieces with brio, including an unconventional dash through the undulating streets of San Fransokyo that knowingly flouts traffic laws.
"There are no red lights in a car chase," squeals GoGo.
The animators and script never lose sight of the central relationship of Hiro and Baymax, sketching that bond in exquisitely deft strokes.
Grown men will be choking back tears.
Big Hero 6 is preceded by Patrick Osborne's Oscar-nominated short Feast, which charts the relationship between a Boston terrier and his master from puppyhood to middle age in a series of vignettes.
It's the pick of the animated litter that leaves an indelible mark on the heart, just like Hall's and Williams's turbo-charged main feature.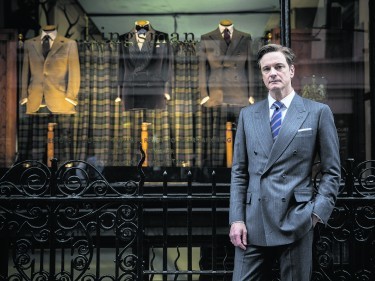 KINGSMAN: THE SECRET SERVICE (15)
3 stars
Directed at full pelt by Matthew Vaughn, Kingsman: The Secret Service is an outrageous James Bond-style caper with an unpleasant and sadistic streak.
This hare-brained tale about a secret organisation of impeccably tailored British agents dedicated to world peace lampoons the conventions of the spy genre with an arched eyebrow.
"Nowadays, they're all a little serious for my taste," opines Colin Firth's lead operative about modern-day spy films, one of several self-referential winks in Jane Goldman and Vaughn's script.
"Give me a farfetched plot any day," he quips, and that's just what Kingsman delivers in spades.
Unfortunately, the film also serves up a blitzkrieg of gratuitous onscreen barbarity. The violence doesn't support the plot; the plot is constructed to support as much wanton carnage as Vaughn can cram into each frame.
This stomach-churning slaughter reaches a crescendo in a Southern church where Firth's good guy squares off against a congregation of brainwashed bigots, racists and homophobes, who apparently deserve to die in lurid close-up while Lynyrd Skynyrd's Free Bird strums on the soundtrack.
Kingsman: The Secret Service leaves an exceedingly nasty taste in the mouth that is difficult to shake, garnished with crude sexism in the closing frames.
Firth is a debonair action hero, contrasting sharply with Taron Egerton's bad boy from the wrong side of the tracks. Samuel L. Jackson has fun with his lisping megalomaniac, who gags at the sight of blood.
If we did the same watching Vaughn's undeniably stylish film, we'd all need urgent medical assistance inside the first 20 minutes.