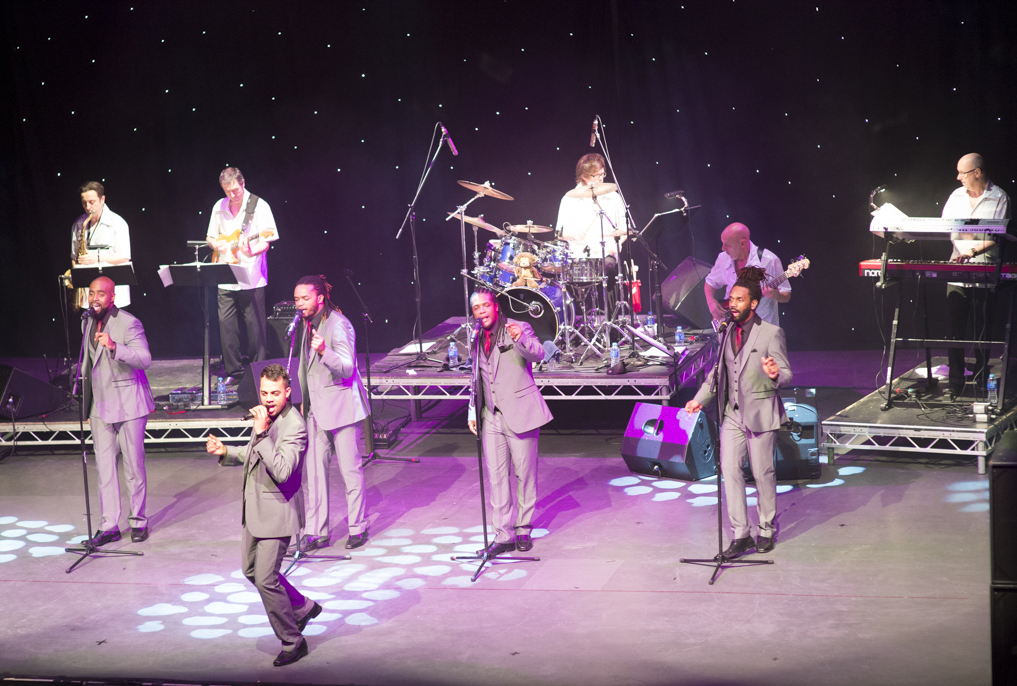 The temperature was plunging outside, but the audience who braved the wintry blast to attend Eden Court Theatre were rewarded by being bathed, for several hours, in the warm, feel-good sounds of Motown.
The show, Motown's Greatest Hits – How Sweet It is, celebrates 50 years of the record label started in 1959 by legendary producer, Berry Gordy Jnr, the man responsible from bringing to the world's attention groups such as The Four Tops, The Temptations, Smokey Robinson, Marvin Gaye, The Jackson's and Stevie Wonder to name but a few.
Accompanied by a talented five piece band, The Formations – five male singers dressed for the first half in smart grey three-piece suits, opened with a funky version of The Temptations' Papa Was A Rolling Stone, which they quickly followed with belting versions of The Four Tops Standing in the Shadows of Love, and Smokey Robinson's Tears of A Clown.
Fifteen minutes in and there's was a real party atmosphere in the theatre, would some fans opting to leave their seats and dance in the aisles, inspired perhaps by the pretty nifty footwork and dance routines that accompanied each song.
The band, Michael, Martell, Delroy, Jason and Jordan – it was a strictly first-name only sort of show, demonstrated that they were all talented singers and dancers in their own right, and each got an opportunity to showcase their talents while the others took the role of backing singers.
Returning in the second half wearing snazzy blue suits, the high-energy show continued apace, as we were taken on a musical journey through the golden days of Motown.
Every song was familiar – My Girl, Get Ready, I Heard It Through The Grapevine etc, and, encouraged by the singers on stage, the audience sang, clapped and danced along for more than two hours and even continued after the curtain fell which resulted in another 10 minutes of outstanding performances before reluctantly, they were sent home.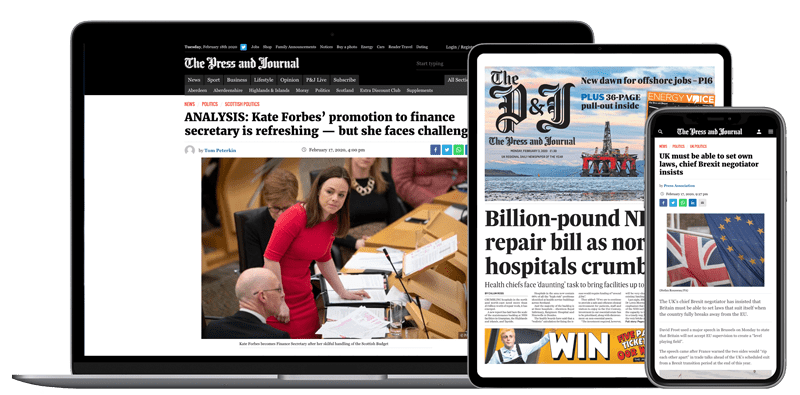 Help support quality local journalism … become a digital subscriber to The Press and Journal
For as little as £5.99 a month you can access all of our content, including Premium articles.
Subscribe