 Energy giant SSE has been urged to "immediately" publish a new timetable for laying a £750million cable to the Western Isles after a report outlined the impact of delays to the scheme.
Western Isles Council made the call last night, saying the firm should not be allowed to "shirk their responsibilities".
The proposed 40-mile link – one of Scotland's largest infrastructure projects – was scheduled to be installed across the Minch by next year, but has been beset by delays.
The latest postponement was confirmed in December when regulator Ofgem threw out the plans amid questions about the costs, and it might not now be progressed until 2019.
A row broke out last night after the UK and Scottish governments published a report into transmission problems in the islands – which have long been thought to be holding back major investment and new jobs in windfarm schemes.
On the Western Isles, the study said that the banks would not finance schemes because of "unprecedented" liabilities linked to doubts about the connectors.
"Unlocking this unhelpful circular situation where uncertainty introduces delay, which introduces more uncertainty, is absolutely key for the Western Isles reinforcement to progress," it said.
The report made a series of recommendations for the governments to consider, including longer commitments on subsidy support, loan guarantees to underwrite cable projects, and research funding to support grid connections for marine technologies.
A Western Isles Council spokesman said it was time for action.
"We've been aware of grid issues for years and it is now essential that reports are converted into action and delivery if the potential of the islands' renewable resources are to be realised and the governments' renewable energy targets met," it said.
"SHE-T (Scottish Hydro Electric Transmission – an SSE brand) holds the key to unlocking grid potential and cannot be allowed to shirk their responsibilities.
"On the back of this report they should publish a timetable for connecting the Scottish islands to the national grid."
A spokeswoman for SHE-T said: "The Comhairle (council) was represented earlier this year at the Island Summit, where there was widespread recognition that all parties needed to work together to overcome the outstanding policy and administrative hurdles that remain for renewable developers on the islands.
"It is therefore disappointing to note that they believe that SHE Transmission is solely responsible for delays to the connection of island renewables – particularly as the energy minister said at the time that developers needed more clarity on policy issues before committing to investing millions of pounds."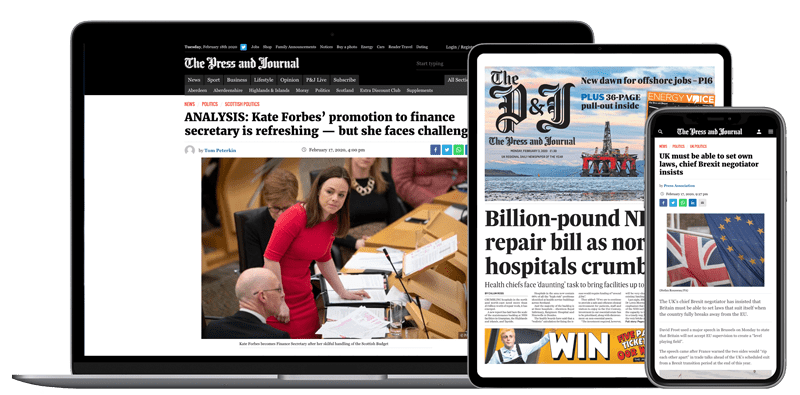 Help support quality local journalism … become a digital subscriber to The Press and Journal
For as little as £5.99 a month you can access all of our content, including Premium articles.
Subscribe