 A row has erupted over plans by RSPB Scotland to regenerate woodlands in Speyside by planting 100,000 trees.
The charity proposes to use birch, willow, aspen and alder to create a "seed source" of native trees at Abernethy National Nature Reserve – almost doubling the total size of forest.
The conservation scheme aims to expand what the charity describes as the largest single remnant of ancient Caledonian pine forest by joining it with other fragmented remains.
RSPB Scotland said humans and climate change had led to a loss of wooded habitat in the area.
But leading ecologist Dr James Fenton said the decline had happened naturally and questioned the wisdom of regenerating native woodland.
Dr Fenton, a former chief executive of the Falklands Conservation Team and a botanist for the British Antarctic Survey, said: "Woodlands expanded in Scotland after the ice age and then they started to decline naturally.
"If we suddenly decide we want to reverse that decline, it is going against the natural ecological characteristics of Scotland."
Desmond Dugan, a member of a small team that manages the reserve, insisted it was domestic grazing and fires that had caused decline in trees.
Mr Dugan said: "The species we propose to plant over the next 10 years will be planted by hand, and we will not be using mechanical preparation or putting up deer fences."
The nature reserve, near Nethy Bridge, provides habitat for birds such as capercaillie, crested tit and Scottish crossbill.
According to the charity, work to manage the grazing pressure from deer over the past 25 years has enabled its Scots pine trees to expand by self-seeded natural regeneration.
But some native shrub and broad-leaved tree species, such as juniper, birch, rowan, alder and willows – a "critical element" of the ancient pine forest – are said to be more scarce.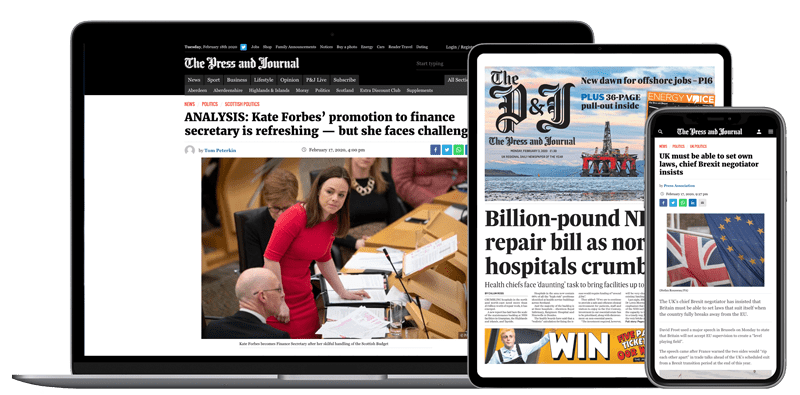 Help support quality local journalism … become a digital subscriber to The Press and Journal
For as little as £5.99 a month you can access all of our content, including Premium articles.
Subscribe