 A "crashed" Typhoon fighter jet on a remote west coast estate was the scene set up at Kinloss Barracks yesterday as the RAF practiced their major incident plan.
The real-life scenario depicted parts of the crashed aircraft scattered over a large area of ground and included a black box flight recorder.
In this scenario – tackled by military and emergency service personnel – one of the aircrew was deceased.
During the exercise the crew had to deal with trespassers on the site along with an angry farmer.
As is the procedure at such incidents, tents were also erected to allow the RAF to secure the scene and recover evidence, fatalities or injured personnel.
Flight Lieutenant Doug Smith said: "RAF Lossiemouth stage an exercise like this every two years when in reality it should be once a year.
"From next month, RAF Lossiemouth will have a huge area to cover when RAF Leuchars in Fife closes.
"At a crash incident it is important to preserve the evidence and keep the scene as it is.
"On a dry day like today it's fine but if a snow shower was to come most of the evidence would be gone."
This particular exercise was staged as the RAF's No 1 and No 6 squadrons, which provide the Quick Reaction Alert for northern UK airspace, relocates from Leuchars to Lossiemouth.
The Typhoon is a multi-role combat aircraft, capable of being deployed in the full spectrum of air operations, from air policing, to peace support, through to high intensity conflict.
The exercise was a success with processes and procedures being tested to the full. However, in all cases lessons can be learned to enable real-life situations to be dealt with more efficiently.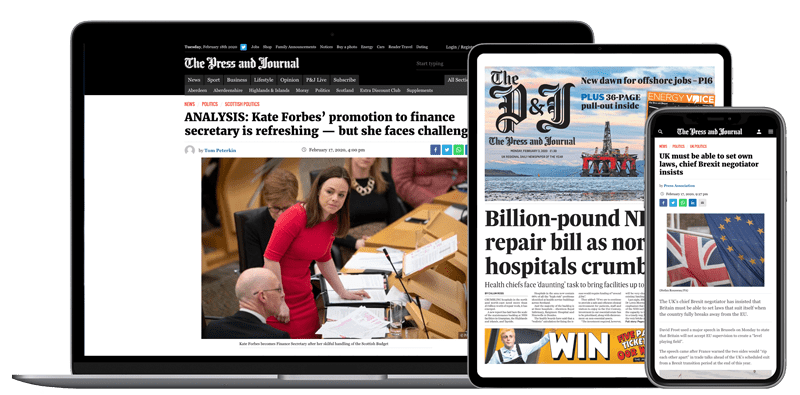 Help support quality local journalism … become a digital subscriber to The Press and Journal
For as little as £5.99 a month you can access all of our content, including Premium articles.
Subscribe