 Shareholders in oil giant BG Group yesterday registered their displeasure with a £675,000 payment made to its new finance chief after its share price collapsed at the end of January.
Almost 33% of shareholders voted against its remuneration policy, which saw chief financial officer Simon Lowther awarded free shares in order to ensure he was "no worse off" after he resigned from his role at drugs giant AstraZeneca to join BG in December.
BG said the shareholder revolt was due to this "single-issue, rather that broader disenchantment with the report".
A further 6% of shareholders voted against its remuneration report, over fears its executives are paid too well in line with other firms in the sector.
Standard Life Investments, which owns 1.2% of BG, made clear it was part of the group of investors who voted against its pay terms.
Guy Jubb, Head of Governance & Stewardship at the Edinburgh investment giant, said it has disagreed with BG's pay terms for 12 years.
Mr Jubb said its "significant awards can see executives awarded 150% of their salary as a bonus for "merely" achieving performance that matches the benchmark index.
Mr Jubb said: "From our perspective, 150% of salary is a significant reward and matching the benchmark index is not challenging. Nor does it reflect exceptional performance relative to BG's competitors.
"Our clients do not expect us to support remuneration policies that reward participants for achieving unchallenging performance targets."
He added that SLI's hopes were "dashed" when BG's remuneration committee refused to take on board its recommendations despite consulting the investor over the last year.
The AGM was overseen by chairman Andrew Gould, who took over as acting chief executive this month after a turbulent start to the year.
Earlier this month its chief executive Chris Finlayson was pushed to resign after overseeing a series of profit warnings which saw the value of shares drop by over a fifth in the month.
A spokesman for the firm, which employs 500 on and offshore in Aberdeen, was defiant over the shareholder criticisms.
He said: "The arrangements for Simon were aimed at ensuring he was no worse off for joining us. The board took an exceptional decision at a time when stability in the company's financial leadership was a priority. "
"We acknowledge the views some shareholders have expressed; it's worth noting though that the Remuneration Policy received more than 93% of votes in favour while Simon's appointment as CFO and as an executive director received more than 99% of votes in favour."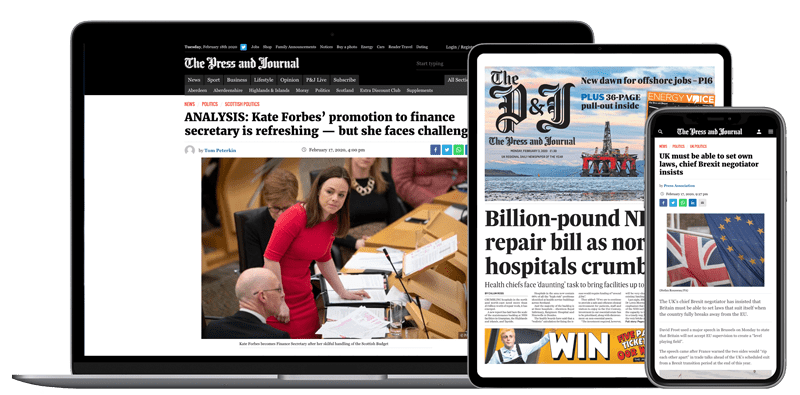 Help support quality local journalism … become a digital subscriber to The Press and Journal
For as little as £5.99 a month you can access all of our content, including Premium articles.
Subscribe