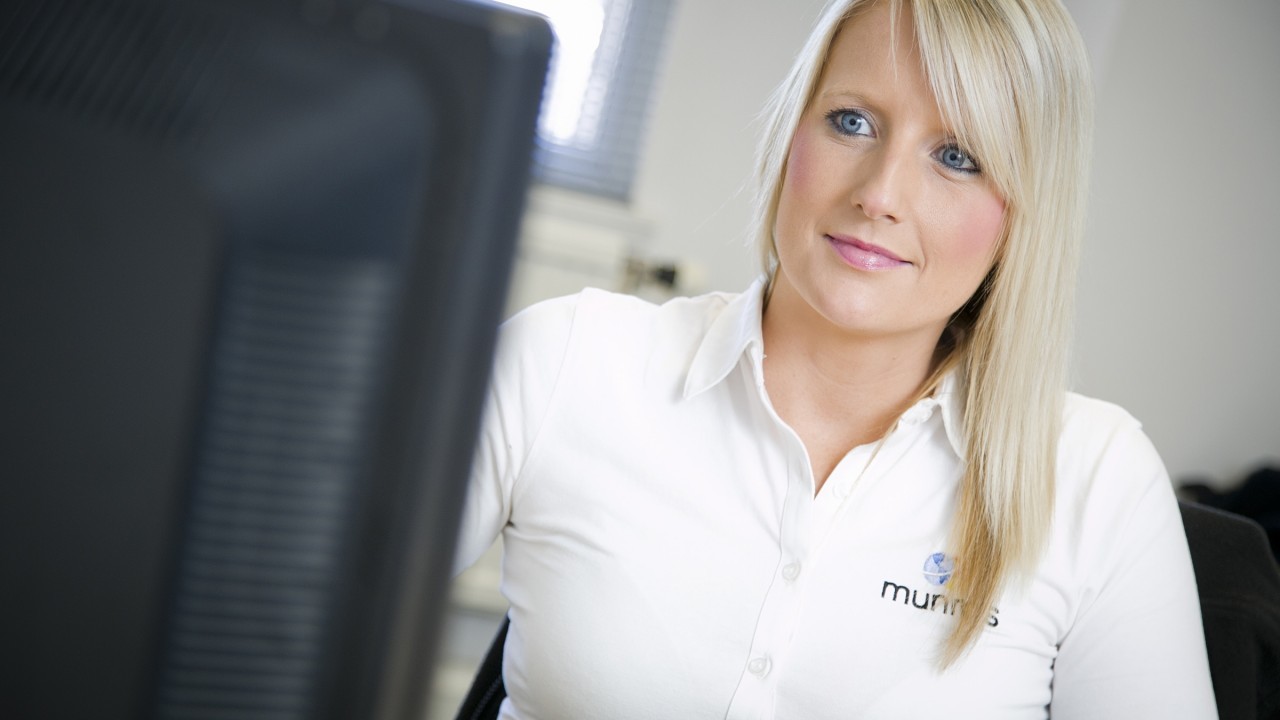 Name: Cheryl Sinclair
Age: 30
Job title: Sales manager
Company: Munro's Travel
My morning
The alarm goes off at 5.30am and I jump in the shower before my two-year-old son Lukas wakes up and the house then turns a little chaotic.
I leave my home at Rothienorman at 7am, drop Lukas off at nursery in Kintore and arrive at work at Munro's Travel in Aberdeen just before 8.30am.
I have been with the company for nine years now, working my way up from a business travel consultant to the sales manager.
Munro's is a long-established oil industry travel expert working with corporate clients, but some members of the public still get us mixed up with holiday travel agents. Our fast-expanding company offers comprehensive travel-management services – everything from booking flights, arranging accommodation, helping with visa applications to providing emergency response and passenger tracking round-the-clock.
We are very proud that a number of our business travel consultants have been trained internally over the last six years through our own travel academy. This offers great career progression for our staff. The majority have gone on to higher positions in the company.
I love my job – in fact it's an obsession. You never know what is coming next. When I left school at 16, I wanted to be an air hostess, but as I was too young to drive to the airport I got a job in a travel agency instead and I never looked back.
Today starts with my usual morning catch-up with my sales and account management team. Then it is straight into the weekly senior management meeting where we usually spend a couple of hours discussing areas like strategic planning, department developments and any potential areas of concern.
My lunch
I usually eat at my desk. I am forever on a diet, so I come in with low-calorie soup, but frequently temptation gets the better of me and the soup gets ditched in favour of a takeaway tuna baguette.
Occasionally I do go out at lunchtime through work – for example the other day I took eight clients to the new Chester Hotel in Aberdeen for a show round and we also enjoyed a lovely lunch, which was bad news for my diet.
My afternoon
I look after three large clients within Munro's and speak to the travel managers from these clients on a regular basis. I am also the lead person at Munro's for any service issues. I have a huge responsibility in making sure all of our clients are looked after, and tend to take things personally if on the off-chance something goes wrong. It seems like I am always on the phone and, on an average day, I will also receive more than 100 e-mails and send out as many.
Most of my work is in the office, but I do get to travel as well. I have just been to Houston for the world's top energy show, the Offshore Technology Conference.
Munro's and the Press and Journal take more than 300 delegates to the show every year and it is a very important event for us. It is also a great opportunity for me to catch up with clients face-to-face.
When I am in Aberdeen, though, I have to be away from work at 5pm sharp as I have my son to pick up from nursery.
My evening
I may be home, but I still keep an eye on my e-mail to see if anything important is coming through. I wouldn't be able to sleep if I knew there was an e-mail sitting unread.
I usually go out two or three evenings a week to meet friends in Inverurie – sometimes we go to a bar or a restaurant, or it's just as nice going round to their house for a cuppa. Bedtime for me is always around 11pm; however I still feel there aren't enough hours in the day to fit everything in.