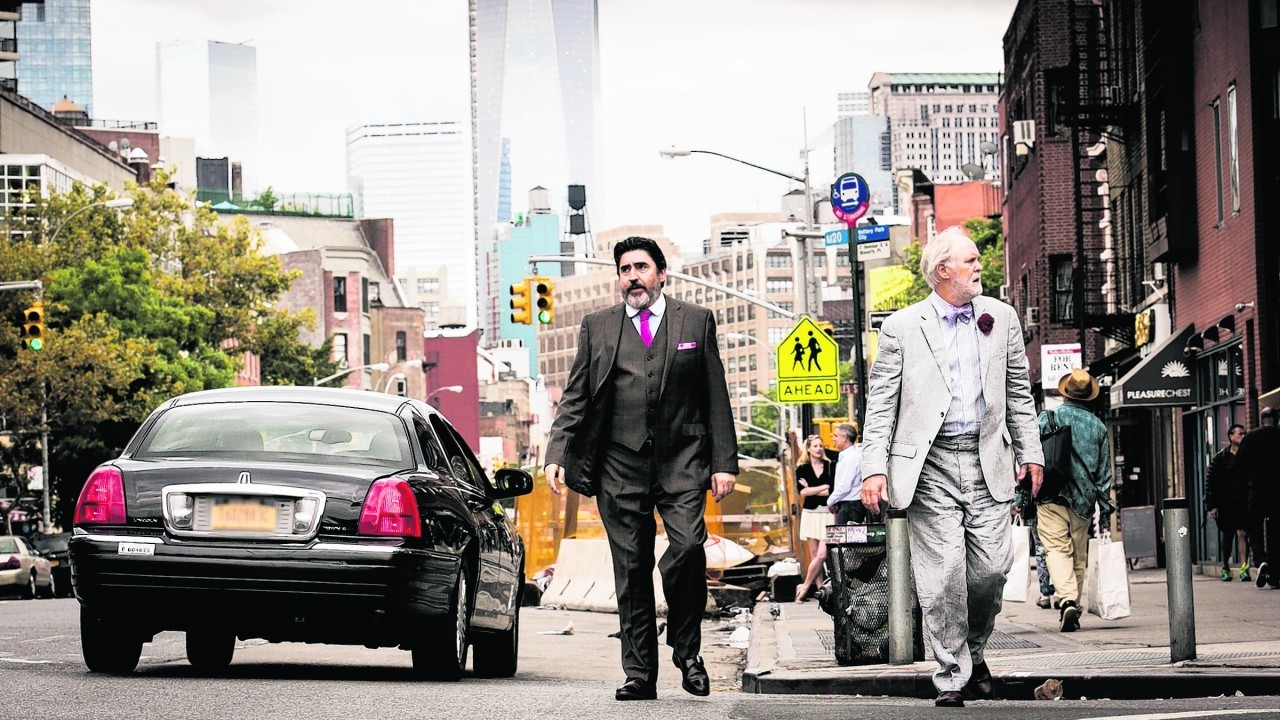 LOVE IS STRANGE (15)
4 stars
Strange, enervating, toxic, miraculous, unrequited, redemptive: love exerts an irresistible hold on the human heart.
Greek philosopher Plato professed love to be a serious mental disease, while Martin Luther King jun believed it to be the only force capable of transforming an enemy into a friend.
Shakespeare described love poetically as a smoke made with the fume of sighs, and for songwriters Lennon and McCartney it is the flower you've got to let grow or, most simply, all you need.
For filmmaker Ira Sachs and co-writer Mauricio Zacharias, love is a long-term relationship between two gay men set against the bustling backdrop of modern-day Manhattan.
Underscored predominantly by Chopin, Love is Strange is an elegant character study, which sketches these middle-aged soul-mates with tenderness and heartbreaking intimacy.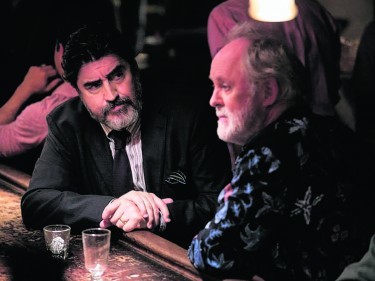 Sachs's film is illuminated by two exquisite performances from John Lithgow and Alfred Molina as a married couple who are wary of relying on the kindness of family and friends because "sometimes when you live with people, you know them better than you care to".
Familiarity breeds not just contempt, but also disillusionment, suspicion and, ultimately, aching loneliness.
Ben (Lithgow) and his partner, George (Molina), have spent almost four decades together.
They finally legalise their union in front of family and friends including Ben's nephew Elliot (Darren Burrows) and wife Kate (Marisa Tomei), plus police officer neighbours Ted (Cheyenne Jackson) and Roberto (Manny Perez).
Shortly after the happy day, George loses his job as a music teacher at St Grace's Church and Catholic School in Manhattan because Facebook pictures of the honeymoon in Petra have been brought to the attention of the archdiocese.
"The Bishop wasn't happy," explains Father Raymond (John Cullum) sympathetically.
Without George's steady income, the couple face the prospect of having to sell their highly desirable apartment.
George moves in with Ted and Roberto, while Ben seeks shelter with Elliot, Kate and their truculent teenage son, Joey (Charlie Tahan), who is far from thrilled about sharing his bunk bed with an elderly gay uncle.
The separation causes friction between family and friends.
"All I know is that, after 39 years, it's hard to fall asleep without you," laments Ben to George.
Love is Strange treats all of the flawed characters with a delicate and even hand, although our hearts invariably belong to the leads.
Lithgow and Molina perform as if they have been sharing the same space for decades, trading gentle touches or longing glances as their carefully ordered world unravels.
Tomei, Jackson, Perez et al offer strong support, enriching their own dysfunctional yet equally loving relationships.
Love is a drug and, regardless of the withdrawal symptoms, we all want to be addicts.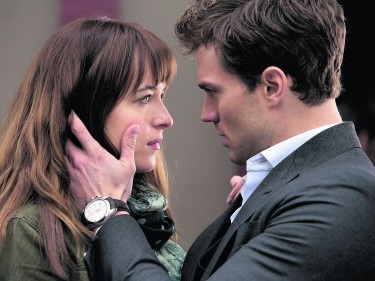 FIFTY SHADES OF GREY (18)
With approximately 500,000 advance ticket sales in the UK and rising, Sam Taylor-Wood's eagerly anticipated screen version of Fifty Shades of Grey is poised for a whip-cracking opening weekend.
British author E.L. James self-published the first instalment of her erotically charged trilogy before the first hardback edition was released in March 2012. Critics might have been less than flattering, giving the book a sharp verbal spanking, but the public were seduced by James's depiction of the intensely physical relationship between a college graduate and a handsome businessman and propelled the tome to the top of the bestseller lists on both sides of the Atlantic.
Aside from the removal of one of the book's most infamous scenes, the glossy big-screen adaptation purportedly remains faithful to James's text and the author was on the film set every day to keep a close eye on proceedings.
As a favour to her roommate Kate (Eloise Mumford), literature student Anastasia Steele (Dakota Johnson) interviews handsome and charming multimillionaire businessman Christian Grey (Jamie Dornan). Anastasia is bewitched by Christian and makes clear her desire for him.
In order to get closer to the object of her amorous affections, the student submits to Christian and he introduces her to an erotically charged world of domination, lust and temptation that thankfully didn't get UK censors hot under the collar.
The British Board of Film Classification (BBFC) passed Fifty Shades of Grey uncut as an 18 certificate for scenes of sex and nudity, along with the portrayal of erotic role play based on domination, submission and sado-masochistic practices. Kerching.