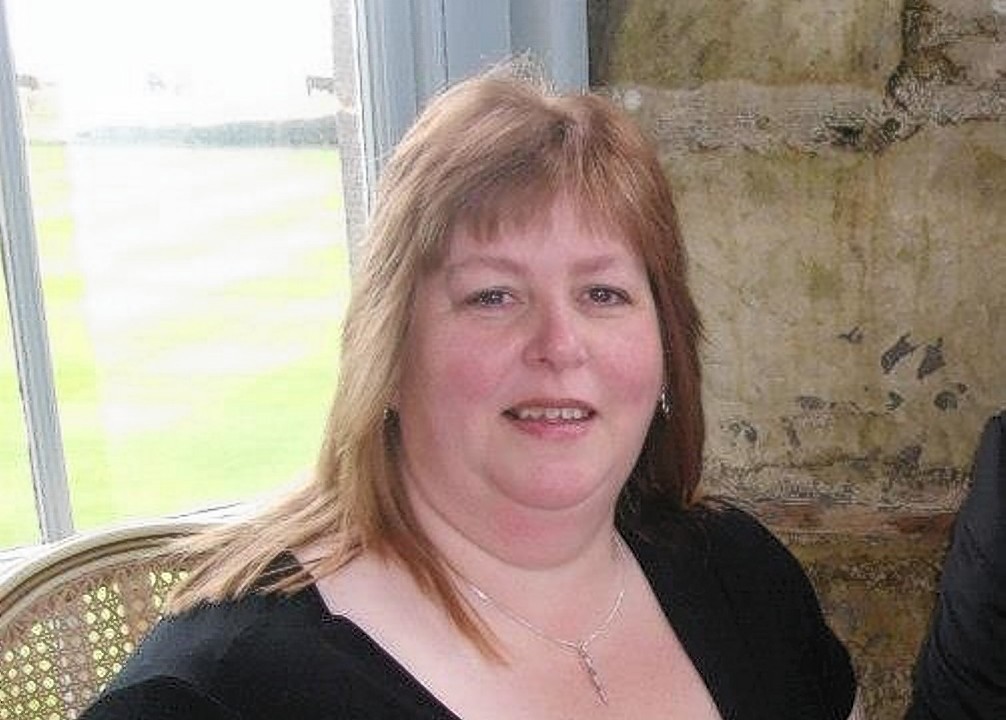 A community stalwart was killed in a car crash as she drove her elderly mother to visit a sick relative.
Nursery teacher Brenda Hay was cut free from the wreckage of her black Mitsubishi Lancer by firefighters but died at the scene of the accident on Shetland.
The 47-year-old-old – who was described last night as "one of the best" – had been on her way to Lerwick with her mum Barbara to visit her aunt.
The crash happened on the A970 at the Sandwater junction, near the Halfway House.
Mrs Hay's mother suffered minor injuries and was taken to the Gilbert Bain Hospital in Lerwick by ambulance.
No other vehicle was involved in the smash.
The road was closed for 24 hours while police carried out an investigation and officers have appealed for witnesses.
The tragedy was the second fatal accident on north roads in the space of just 48 hours.
On Thursday, Gavin Farquhar, 30, died when the black Mitsubishi Lancer Evo he was a passenger in crashed in Caithness.
He and driver Marc McDonald, who was injured in the smash, had just been to the funeral of Mr McDonald's grandmother.
Last night, tributes were paid to former Skerries Community Council chairwoman Mrs Hay.
She and her husband Alan had three sons, Bryan, Christopher and Alan, and she became a grandmother when Christopher's partner, Linzi, gave birth to Jack just three weeks ago.
Her cousin, Alice Arthur, said: "She was just absolutely ecstatic about this little grandson. She was so looking forward to being a grandmother.
"The whole island is in shock and disbelief. We just can't believe it."
Mrs Hay had been a mainstay of the Skerries community for many years, teaching home economics in the local school before taking on the role of nursery teacher in 2013.
She recently stood down from the hall committee and served as chairwoman of the local community council until 2013, working tirelessly to negotiate a new ferry timetable as Shetland Islands Council introduced major budget cuts.
Mrs Arthur said: "She was a strong character and you could always depend on her. Whenever there was a crisis, you knew you could rely on Brenda to do the practical stuff.
"And she was always full of laughter. She would make us all laugh when she laughed.
"Whatever we do from now on there will be a huge gap because she was always there."
Skerries has been through a tough few years with the closure of its secondary school, problems with the ferry and air services and the looming closure of its salmon farm with the loss of several jobs.
Mrs Arthur said: "The last time we spoke, we were wondering what else could possible go wrong. I have never known such a hellish start to a year."
The current chairman of Skerries Community Council, Douglas Anderson, said the local community had been stunned by her tragic death.
He said: "Brenda was born and raised in Skerries and became one of the stalwarts of our community, always in the forefront of island life.
"She will be sorely missed by the whole community as she was always ready to lend a helping hand to anyone who was in need.
"She was blessed with a great sense of humour and her passing will touch us all.
"Brenda will always be remembered with love and respect by all who knew her. She was quite simply one of the best."
He added that their thoughts and deepest sympathies were with her family.
Councillor Gary Cleaver, who is one of the Shetland Islands Council members for North Isles, said: "I was shocked and saddened to hear of Brenda's death.
"I'm sure she will be greatly missed in Skerries and beyond.
"My condolences go to family, friends and the community."
A fire and rescue service spokeswoman said two appliances from Lerwick went to the scene of Saturday morning's crash and crews used stability equipment and hydraulic cutting gear to free Mrs Hay from the vehicle.
A police spokesman said an investigation of the scene was carried out by officers from Dingwall road policing unit.
Officers have urged witnesses to contact them on 101.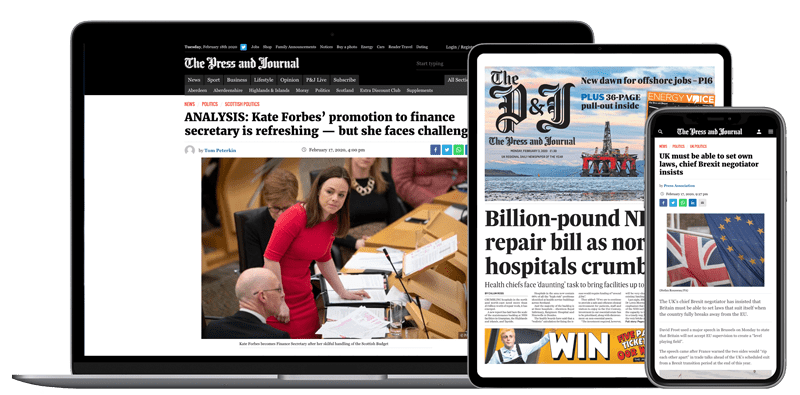 Help support quality local journalism … become a digital subscriber to The Press and Journal
For as little as £5.99 a month you can access all of our content, including Premium articles.
Subscribe