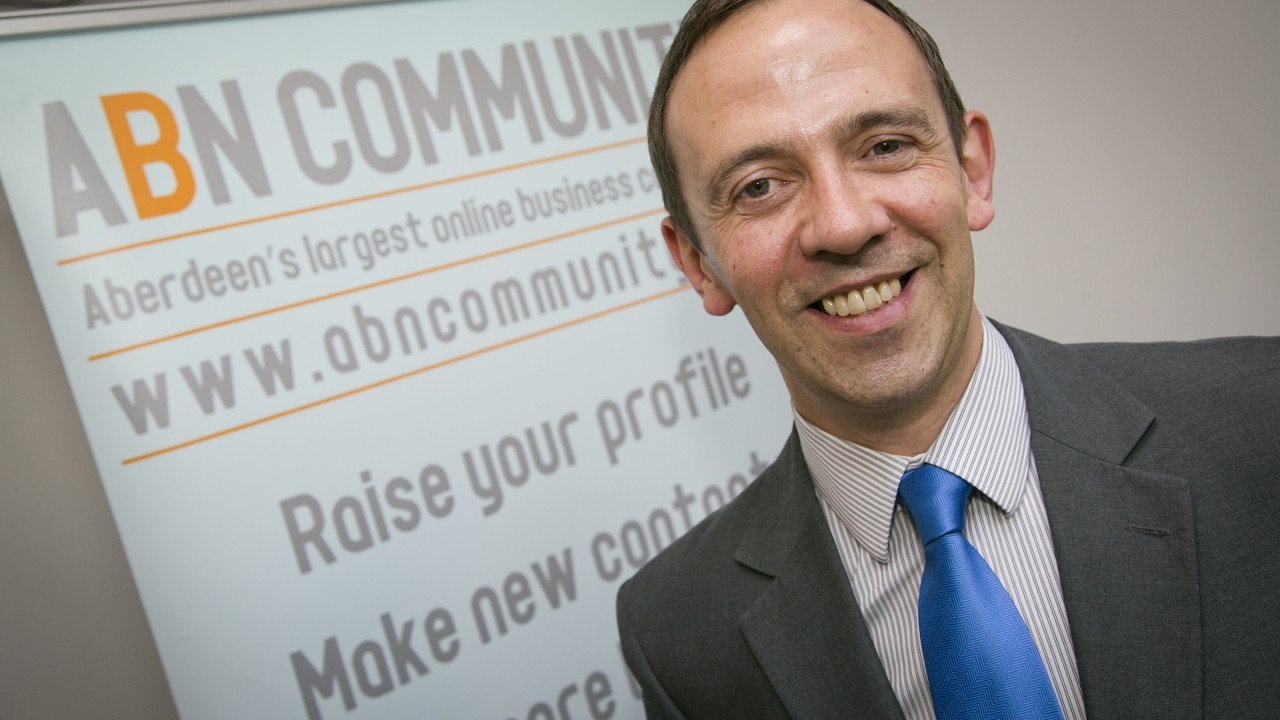 Andrew Smith, 43, director of Aberdeen Business Network (ABN) talks about his busy day
My morning
I begin each day by reading the morning's papers and other media outlets for the latest business news, as well as checking social media pages, wherever ABN is active, for any enquiries and messages.
After I've brought myself up to date online, I will plan the day depending on whether we are holding an event. This might involve any last-minute checks on the venue, catering and registration as well as liaising with the venue and sponsor to make sure the event runs as smoothly as possible.
In my day-to-day role I am always focused on the next ABN event; whether it involves networking or training as part of the ABN Networking Academy. In 2015 we will hold 42 networking and training events as well as delivering our other business development solutions.
This past year has been a great success with around 1,700 people having attended our events. The attendees comprise most north-east business sectors as well as charitable organisations. We also recently held a successful networking event for more than 30 final-year business students at RGU.
Since the recent success at the Grampian Awards for Business Excellence where I received the Entrepreneurial Supporter of the Year honour, the company has grown significantly. The number of members of our online business community, ABNCommunity.com, has increased to more than 4,500 and we have received more bookings for ABN events and the company's networking academy.
Through the online business community we have brought together many small and large organisations within Aberdeen and Aberdeenshire to develop their skills and expand their network.
My lunch
My day tends to be quite busy so I often have lunch sitting at my desk while working on the computer. At other times, I will have lunch with a client or attend another organisation's networking event where lunch is involved. I find this can be a great chance to make new contacts or add value to existing relationships, because networking never stops.
My afternoon
Compared to when we first started ABN, we are faced with more demands because of the growth in membership, which now exceeds 4,500 people. This has allowed me as well as our online community manager, Jennifer Mitchell, to organise more networking and training events and also launch the company's own networking academy.
The training in the ABN Networking Academy follows a 10-stage programme, consisting of a combination of events, workshops, practical experience and an assessment – all designed to help develop delegates' skills both online and offline. Feedback has been excellent.
Although my role can involve a great deal of online activity, what I enjoy most is meeting people in person; gaining new contacts as well as meeting up with familiar faces. I wish there were more opportunities for these types of networking opportunities because relationships develop faster when there's face-to-face contact.
The greatest satisfaction I get from my daily work is when any member of our online community or anyone attending an ABN event wins new business which, as ABN has grown in size, happens with increasing regularity.
My evening:
Although one of our company's events may sometimes demand later nights, generally I reserve my evenings for relaxing and switching off from work mode. I like to spend my free time either practicing golf at the Paul Lawrie Golf Centre or Kings Links, reading 20th century history or watching my favourite TV hero Jack Bauer, from 24, in action.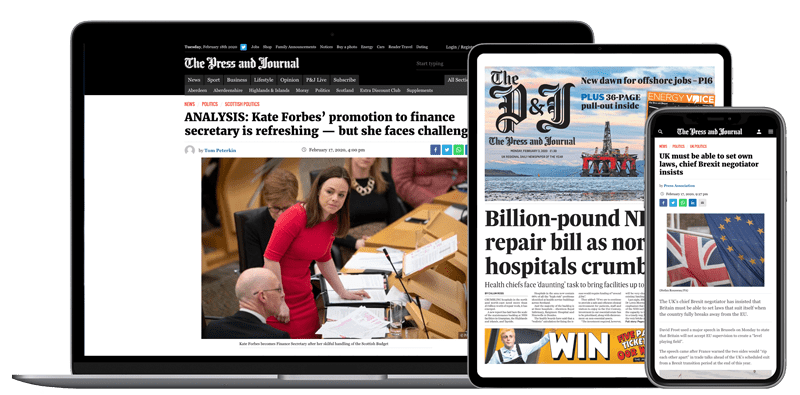 Help support quality local journalism … become a digital subscriber to The Press and Journal
For as little as £5.99 a month you can access all of our content, including Premium articles.
Subscribe