A north lifeboat crew battled rough weather conditions in the dark to rescue a fishing boat which broke down north west of Orkney on Friday night.
The dramatic rescue effort began late on Friday night, after the skipper of the 65ft Aquarius raised the alarm when the gearbox failed, 25 miles north-west of Noup Head on Westray.
Stromless lifeboat volunteers battled force six winds and 16-20ft high waves to tow the boat back to safety.
Video of the conditions shows both vessels rolling on the huge waves.
The lifeboat team requested back-up from emergency tug Herakles be sent to tow the Aquarius.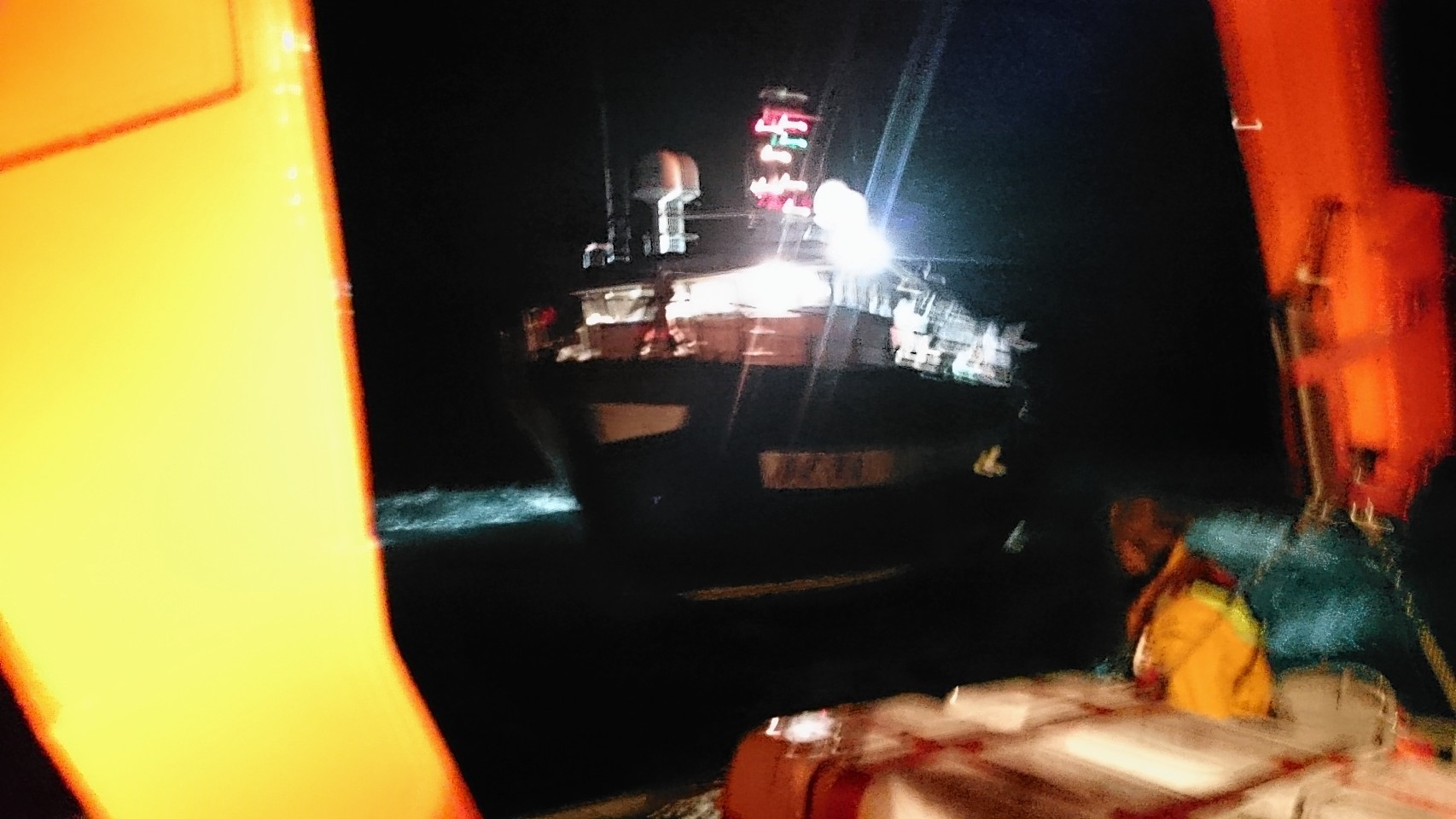 She arrived at 4am on Saturday and attempted to pass a tow to the fishing boat but this snapped and a second line of thick wire would not fit onto the fishing boat's winches.
The skipper of the vessel was also concerned about the proximity of the tug to his boat and five crew, and a decision was made to keep towing using the lifeboat until another fishing boat could take over.
The fishing vessel Discovery arrived at 7.45am on Saturday and put a wire tow onboard the Aquarius before taking it south to Scrabster, leaving the lifeboat and the tug to return to port.
Stromness lifeboat crewman David Bowdler said: "The hardest thing was the motion of the lifeboat as when we took the fishing boat in tow our speed was reduced and the lifeboat was rolling violently, and that was particularly uncomfortable for everyone involved.
"There was also concern the rope was going to break either by snatching as the boats went over waves at different times and also fraying from rubbing against the boat."
The Discovery and Aquarius reached Scrabster at about 1.45am yesterday.