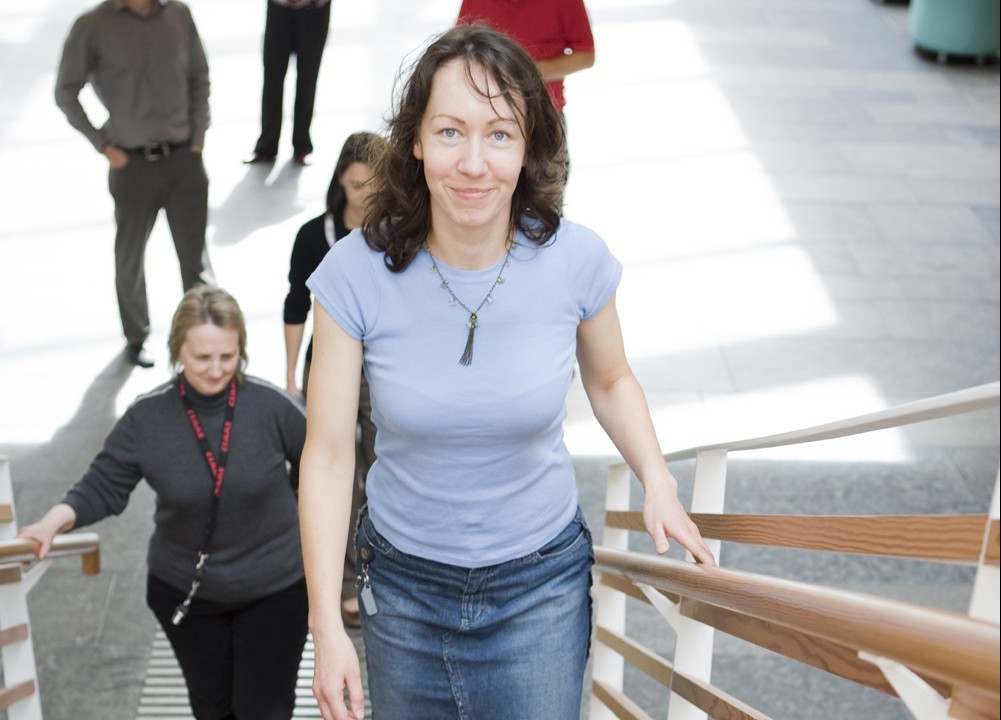 If the fitness plans you promised you'd keep this year have already fallen by the wayside, then help is on hand as the Step Count Challenge aims to help you get back on track.
Launched by Scottish charity, Paths for All, the eight-week walking challenge, which kicks off on Monday, March 16th, aims to encourage Aberdeen and Shire workers to become more active and reap the health rewards.
Last year, 232 businesses from throughout Scotland took part in the challenge – 20 of which were from Aberdeen and Shire – and collectively walked nearly one million miles in just eight weeks – that's 35 times round the world!
This year the charity, which is working with Business Gateway to help raise its profile, hopes even more local companies will take part in the challenge.
Carl Greenwood, development officer, Paths for All, said: "Our Step Count Challenge is a great way to improve your health and fitness while having fun with your colleagues. We would encourage businesses from throughout the region to sign up as walking is the perfect way to get more active. It's free, can be done almost anywhere and you don't need any special equipment or Lycra.
"We want to grow and develop as a charity and in turn encourage even more people to benefit physically, mentally and socially from walking. Last year the launch of our website and a second challenge in autumn helped raise our profile, and with the help of Business Gateway we will be able to put in place specific strategies that will make us even more visible."
Throughout the challenge, teams will be given regular encouragement and goals to help them walk further, with the aim that they will continue to put their best foot forward long after the challenge is over.
Carl said: "Last year research by Edinburgh University found those taking part in the challenge had spent 109 more minutes walking to work each week and 368 minutes less sitting which is fantastic. There are so many benefits to walking, not only does a physically active workforce take 27% fewer sick days, walking actually reduces the risk of heart disease by half and lowers the risk of strokes, some cancers, type 2 diabetes and depression."
Set up 19 years ago, the Scottish charity promotes everyday walking as the way to a happier, healthier Scotland. Paths for All supports walking groups across Scotland and helps communities to create better environments for people to be active.
A Business Gateway spokesperson said: "We're delighted to be working with the charity which has already helped so many people improve their health. Our aim is to provide them with all the free advice that they need through one-to-one meetings and specific workshop attendance so that they can spread the word far and wide that putting one foot in front of the other is a brilliant way to improve your health."
All you have to do to take a step towards a fitter you is form a team with four other colleagues, give yourself a name and register at www.stepcount.org.uk
For information on Business Gateway contact: www.bgateway.com or 01224 968174.