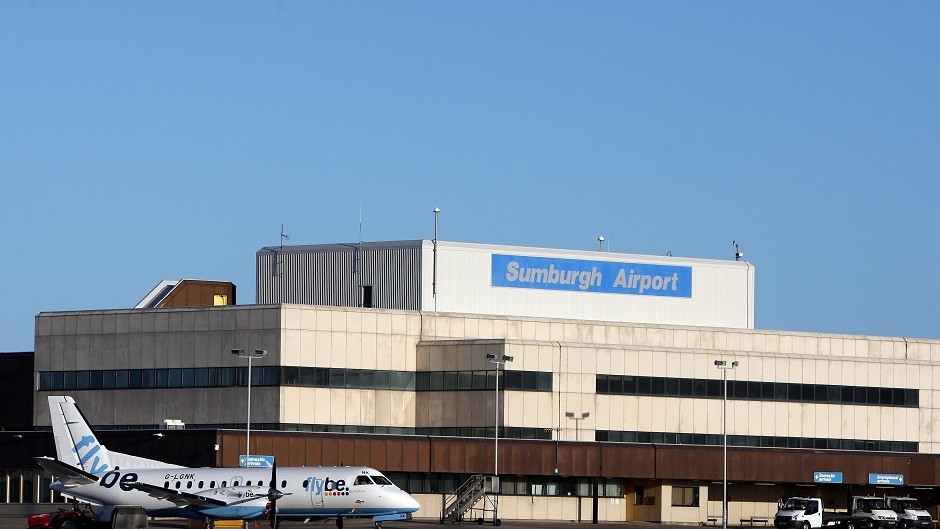 A man has been arrested at Sumburgh Airport after he allegedly attempting to board a flight to Glasgow while carrying a weapon.
Police officers were called to the airport at about 11.30am, after security staff raised the alarm.
It is understood the 29-year-old was trying to board the plane when he was stopped.
Loganair's Shetland-Glasgow flight was delayed by more than an hour while officers dealt with the incident.
A police spokesman said that the man was in police custody and a report was sent to the procurator fiscal.
The spokesman said that no passengers or any members of the public were put at risk.
He added that those travelling by plane should remember restrictions placed on the carriage of certain items or sharp objects which could be considered or identified as a weapon.