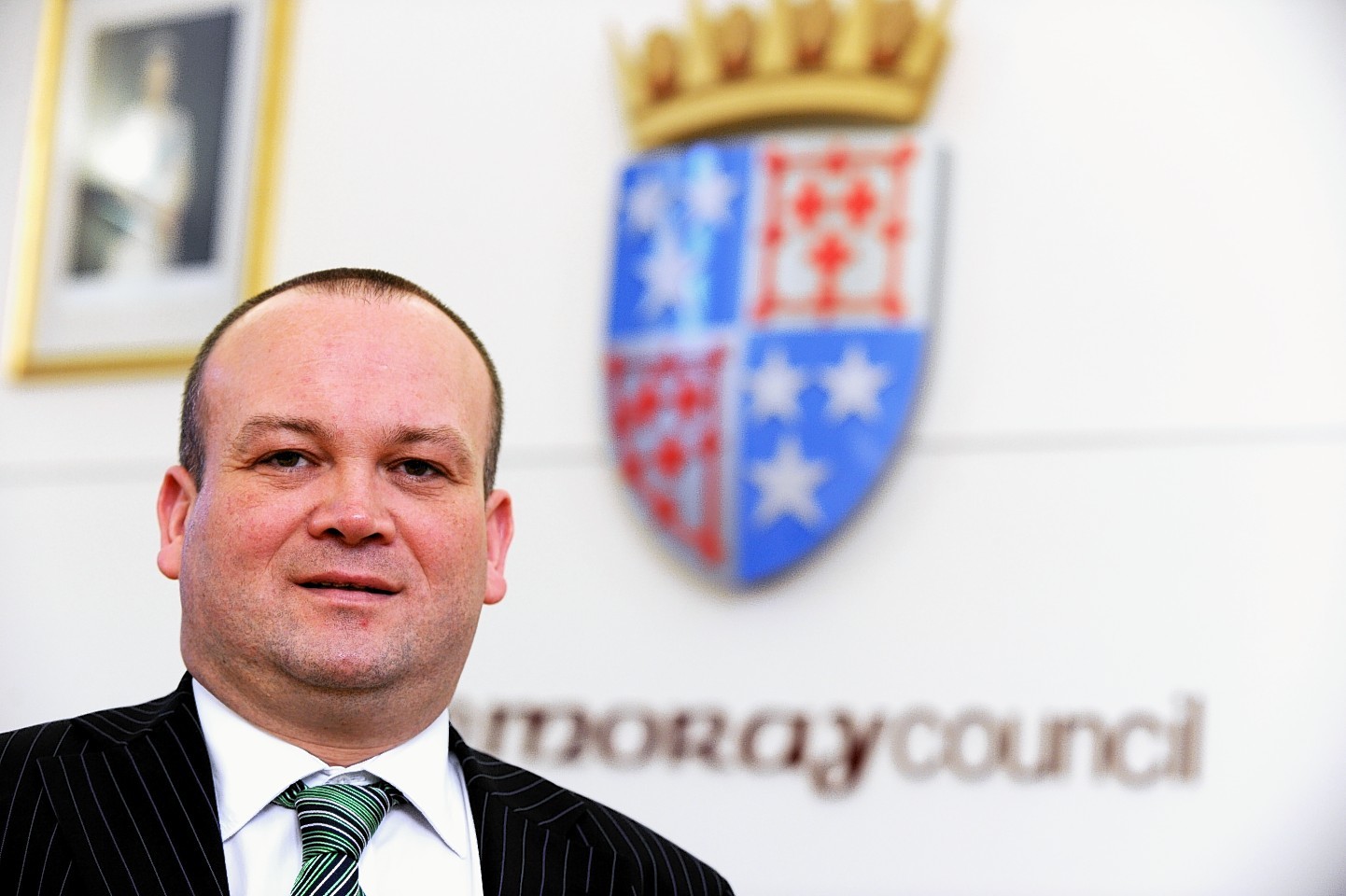 Class sizes at Moray schools are to be increased – despite fears the move could hamper pupils' progress and stifle teacher recruitment.
The local authority is faced with soaring rolls at some primaries and staff shortages across the region.
And members were warned yesterday that unless the cap on class sizes was lifted some youngsters may have to be sent to schools outwith their catchment zones.
The ceiling number for primary two and three classes will be lifted from 25 to 30 for the next two school sessions.
But one councillor warned the controversial decision was a "short-term fix" which would have an adverse impact on learning and make it even more difficult for the authority to attract teachers to the area.
A meeting of the full Moray Council was told yesterday by director of education Laurence Findlay that increasing class sizes had the backing of staff at the schools likely to be affected – Bishopmill, East End, Greenwards, New Elgin, West End and Cluny.
Mr Findlay said: "I've spoken with head teachers who run and manage these schools under difficult circumstances.
"With a heavy heart they felt this was the best decision for the next two years."
He added that if no action was taken, youngsters at the schools may have to be taught outside their catchment areas.
To ease the burden on teachers, the council will spend £100,000 recruiting extra classroom assistants.
Fifteen councillors supported backing bigger classes, while 10 wanted to put a decision on hold until they received details about how the move would affect the six primary schools.
Elgin City North member and former Elgin Academy teacher, Mike Shand, said: "With smaller class sizes there is more teacher time for pupils and less disruptive behaviour.
"Smaller class sizes result in significant gains to student achievement – as well as better verbal, social and coping skills."
He cited academic reports from America which backed the case for smaller classes.
He said: "The studies show that the gains of being in a smaller class are greatest to low income and minority children, who have traditionally been disadvantaged in education.
"The effects of being in a bigger class do not diminish over time, there is a lasting impact on student achievement.
"Not only is this is a short-term fix, it will make teachers' jobs more stressful and make attracting teachers to Moray more difficult."
Forres councillor Anne Skene said that funds currently classed as surplus to requirements because of the area's teaching shortages should be spent on extra classroom assistants.
She said: "For some time there have been significant capacity issues in some of our schools.
"Some parents are now facing difficulty placing children in their zoned schools and this needs to be addressed."
The councillor agreed that enlarging class sizes could have a "disruptive effect on children's educational progress".
But she added: "We are in a situation where we won't be able to maintain a limit of 25 in some of our schools over the next few years.
"To achieve effective teaching and learning we will need to increase our dependency on classroom assistants – who provide vital backup to teachers."
Forres councillor George Alexander said: "It breaks my heart that we have to look at raising class sizes – but currently there is pressure on our teachers and physical space."
Last month, Moray Council announced that teaching shortages in the area had become so acute that pupils could be sent home if there was no one to take their lessons.
The local authority was told that any teaching staff freed-up by the class sizes move would be used to fill vacant posts.
After the next two school sessions the council hopes that rezoning, along with planned new primaries, will mean that classroom capacities can return to 25.