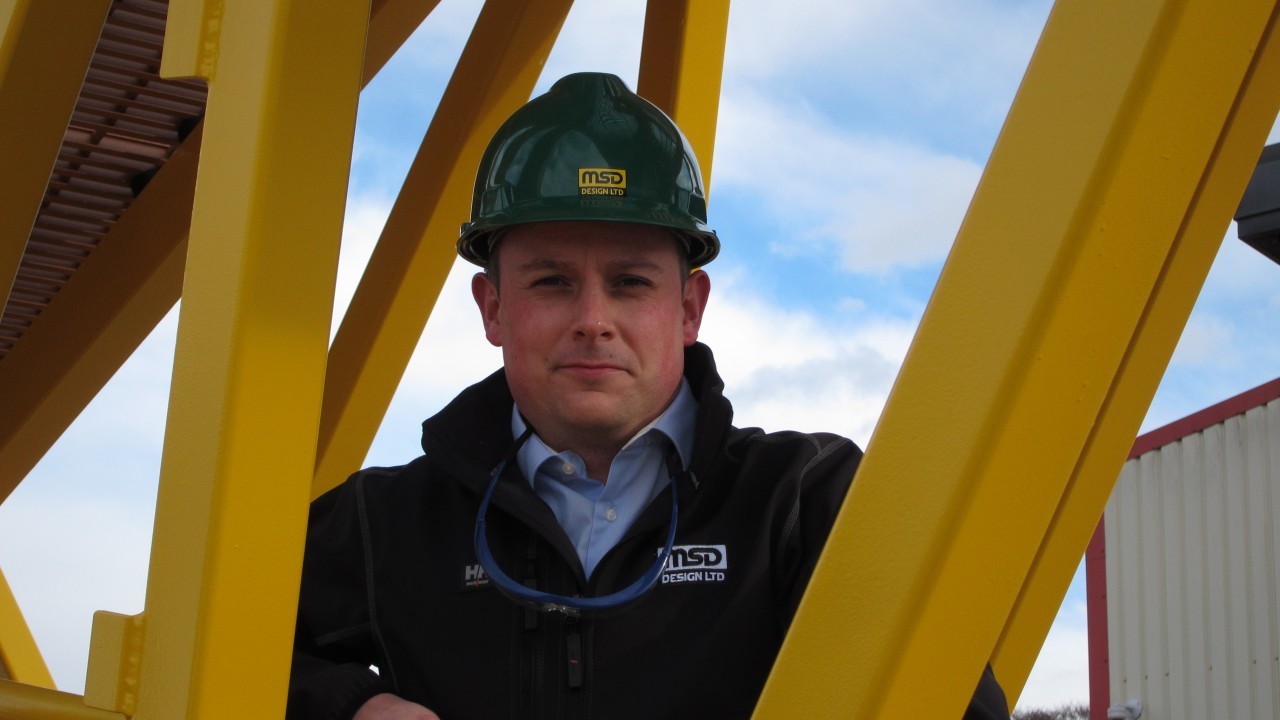 North-east man Martin Tarling had it all mapped out as a pupil at Peterhead Academy, winning the school prizes for both Craft and Design and Graphic Communication.
Now at the age of 35 he has shown the early promise was no flash in the pan and he has progressed from trainee to design director with the same firm, MSD Design Ltd, in just over a decade.
The Robert Gordon University Design for Industry graduate knew that he and the Tullos-based company were a perfect fit from Day One.
"I was asked in for an interview and luckily offered the role of trainee draughtsman. At this time I also had another offer from a larger company in the 'Graphics' side offering more money if I remember, but I felt that even at that time that MSD Design had much more variety due to their involvement in Offshore and Onshore industries. From the start I enjoyed the variety of work on offer and the freedom we were allowed in working with the software and being involved in projects from concept right through to installation.
"I was fortunate to start at MSD when we were working on some high-profile projects including the design and manufacture of stainless steel roof nodes for the main debating chamber in the new Scottish Parliament building and also some long-term projects for the companies such as Diageo and Rowan Drilling. During my first few years at MSD I learned a tremendous amount about draughting, design, computer modelling and indeed about the oil and gas industry."
In 2003 he was promoted to lead draughtsman and was soon overseeing three graduates whom MSD had employed from the same background as himself.
"In hindsight though, I was probably still learning myself at this time, but the promotion gave me the confidence to get more involved with all aspects of projects and learn more about the workings of the company itself," he said.
"And as lead draughtsman I was again fortunate the company was awarded some large contracts, including a number of derrick heat shield projects for offshore, architectural cladding for the refurbished Marischal College in Aberdeen and drilling rig upgrade works in Rotterdam."
Last year his hard work was recognised when he was made the company's design director.
"My main role is still to guide the design office and senior draughtsmen and women in their daily activities using my experience from the variety of projects I have worked on. Encouraging the design staff to implement continuous improvement of our design works by never sitting back with the use of new technologies and software and advising back to the managing director with these proposals.
"I'm now more actively involved in the promotion of the company and how we position ourselves for future work, both with regard to H&S and also implementing Industry Standard Certification into the company. That said, I'm never happier though than when I am sitting 'drawing' and being involved in the design process."
The married father-of-one is enthusiastic about the company's expertise.
"Our ability to offer a truly bespoke design service is a huge advantage and many of the projects we are involved in are unique one-off designs or adaptations of existing solutions to suit client requirements," said Martin.
"We have a back catalogue of almost 25 years of design work to lean on and this is particularly useful at a time when clients are seeking to reduce their costs wherever they can. We also have a close network of third-party suppliers and designers we can bring in to increase our knowledge base at short notice. Reacting to clients' needs at short notice is the expertise of MSD.
"During my time here we have developed significantly in terms of project complexity and growth in larger scale projects and our ability to handle this is testament to the skill level of the MSD designers, project management and our manufacturing and installation teams."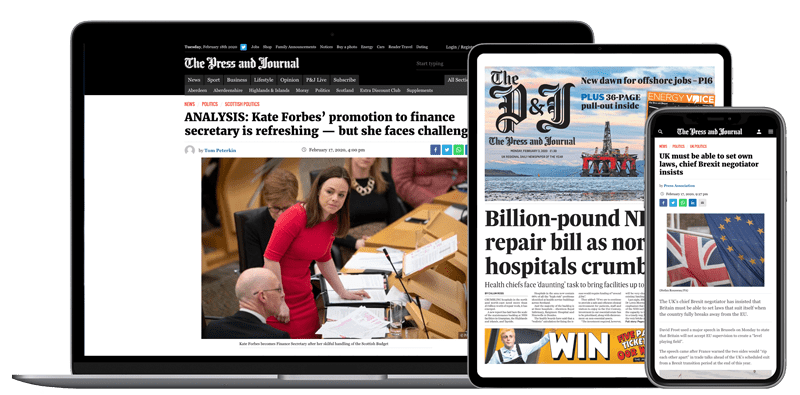 Help support quality local journalism … become a digital subscriber to The Press and Journal
For as little as £5.99 a month you can access all of our content, including Premium articles.
Subscribe