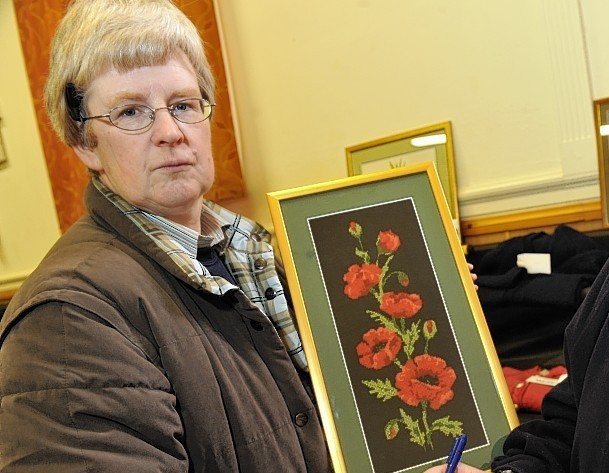 An all-woman Moray gardening club whose members appealed for some males to lend a helping hand has managed to land several new recruits.
The Rothes Horticultural and Industrial Society made a desperate plea for men to join its ranks, as only a small band of ladies were faced with carrying out all of the group's work.
Now eight Rothes men have rushed to the rescue of the self-described "damsels in distress" and pledged to assist with staging the society's annual flower show and summer events.
Club president Dena Cruickshank said: "We simply had to do something proactive, so we sent letters to people we hoped would agree to help.
"We ladies realised that we simply could not carry out all of our work on our own – we needed more willing hands to help us.
"The modern-day Sir Galahads helped us out last Saturday at our compost sale, which was a sell-out in record time."
The knights in shining armour are Ronnie Anderson, Sandy Cameron, Raymond MacDonald, Stewart Paul, Gary Johnston, Bruce Gordon and Graham Jefferson.
The society launched the campaign to land itself some men after no male volunteers came forward at its last annual meeting.
The next event will be the annual plant sale and coffee morning at the Grant Hall in Rothes on Saturday, May 30.