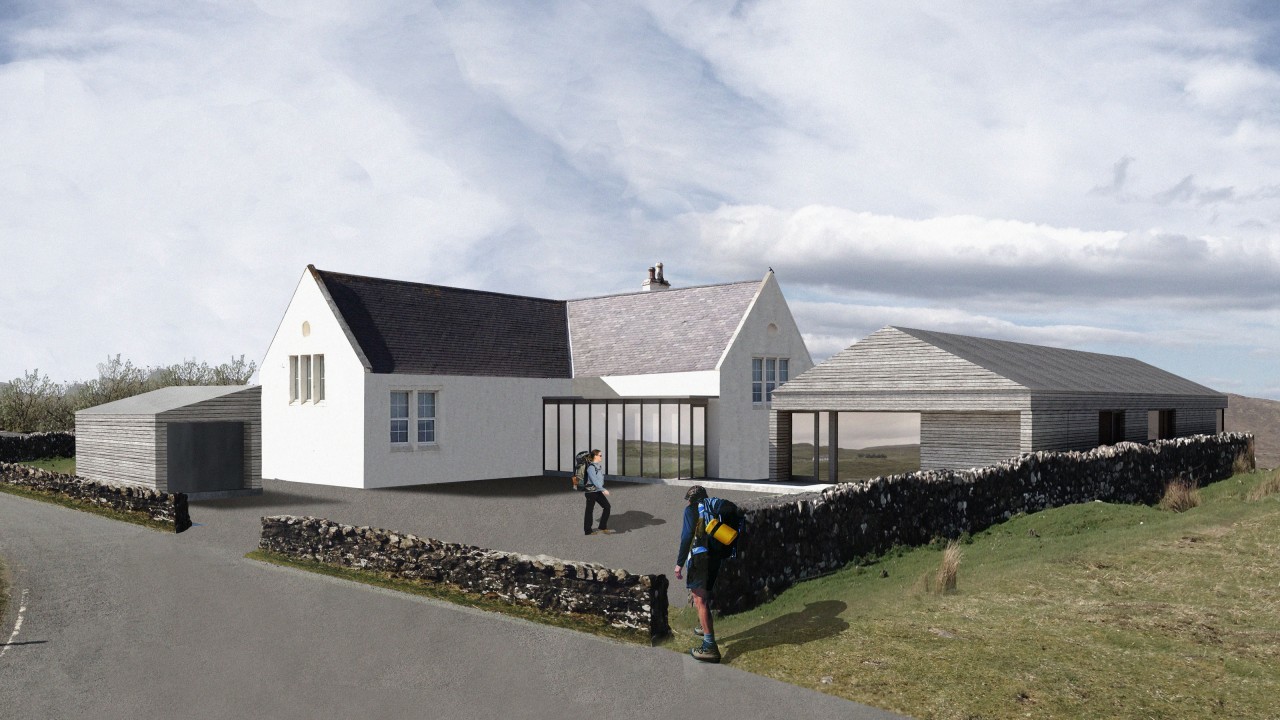 A disused primary school on Skye could become a community pub, hostel and art gallery.
The Glendale Trust has applied to Highland Council for permission to carry out the conversion at the old school at Borrodale in Glendale.
It also wants to refurbish the schoolhouse and to erect a new building that would house a bistro pub and gallery.
Trust chairwoman Joy Talbot said the proposal would safeguard the building for future generations and provide major economic benefits for the community.
She added: "We carried out an extensive community consultation and feasibility study and the overwhelming view was that we need to do something that will make use of a community asset, but also be economically sustainable.
"Our hope is that the proposal will attract more visitors to the area as well as improve the recreational and social provision for the community."
Skye architects Dualchas have drawn up the design and project architect Neil Stephen explained that respecting the existing school building was critical in their approach.
He said: "The school and schoolhouse will remain the focal point of the site, but we are proposing to remove the unsightly rear annex and the clumsy extension to the front of the school.
"The additional buildings will be distinctive and clad in larch, including a laundry building and a biomass store.
"The aim is to make the most of the site, creating a public garden within the stone wall enclosure and giving the bar stunning views to the coast."
Other projects being undertaken by Glendale Trust include affordable housing, the redevelopment of the pier and surrounding area at Meanish Point, community transport provision and a farmers' market.
The aim of the trust is to develop projects that meet the needs of the community and complement the landscape and existing local businesses.