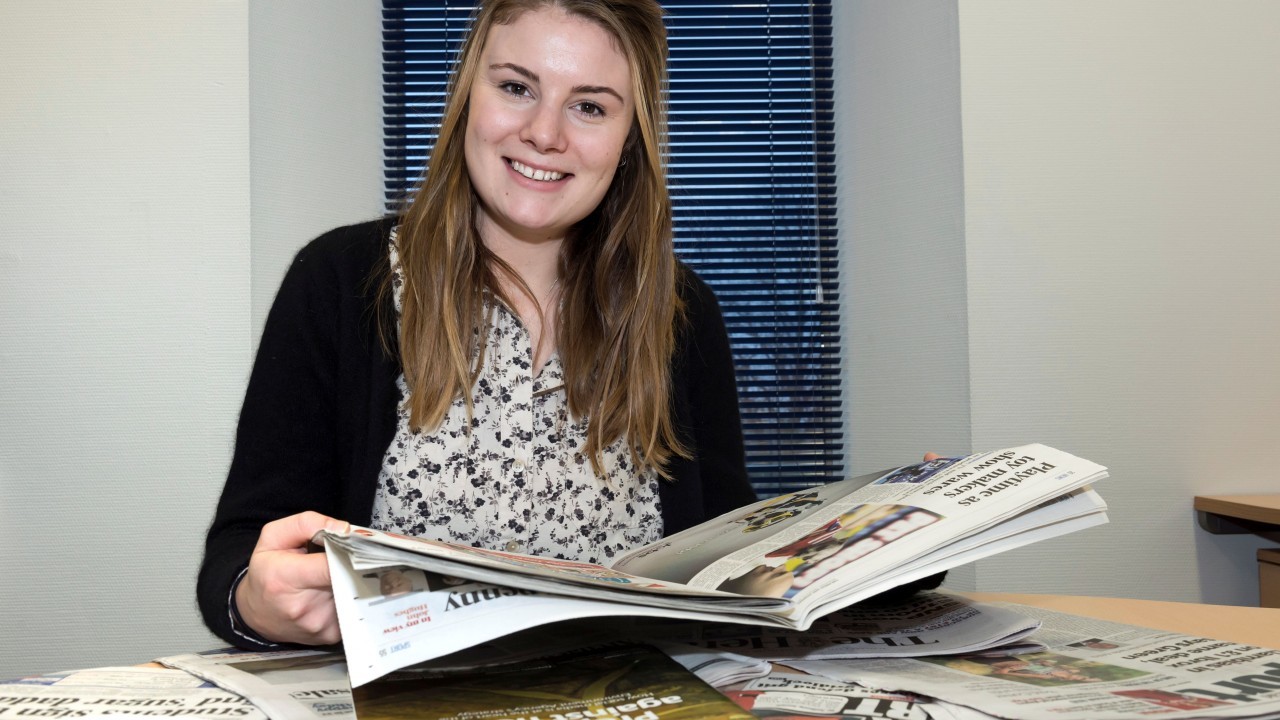 An internship provides a route into the workplace for university graduates to gain valuable work experience and recent data from think-tank The Sutton Trust estimates that there are at least 21,000 interns working in the UK at any one time.
Aberdeenshire Council has offered an internship within its communications team to 24-year-old MA English graduate Laura Bell Williams who said she feels lucky to have gained an opportunity to work in public relations, a field she once thought impossible to get into.
Originally from Llangollen, Wales, Laura Bell spent her childhood in Scotland and attended Gordonstoun School before attending the University of Aberdeen and took time to travel and work abroad following graduation in 2012.
Laura Bell worked as a self-employed private events chef in ski lodges in Scotland and Switzerland and backstage at events such as Rockness and her claim to fame is a hug from Plan B as he came offstage which she described as a 'sweaty encounter'.
Cooking up words rather than food was her 'Plan A' however and so, determined to follow her ambition, she gained work experience at a PR and communications agency in Wales and said:
"This gave me the inspiration to pursue a career related to what I was best at, writing and public relations. I loved cooking but it just wasn't mentally challenging enough for me, so I made the leap into Aberdeenshire Council. I feel pretty lucky to have landed this internship – it's giving me great experience in a field I previously thought would be impossible to get into. It's a bonus that it's paid too."
Aberdeenshire Council created the communications assistant internship as a part-time funded post to support the community planning partnership to improve communications between partners and the public.
Leader of Aberdeenshire Council and Chair of Aberdeenshire Community Planning Partnership, Jim Gifford said: "The recent annual report has shown that the community partnership has had a positive impact on anti-social behaviour, improving health, education and reducing crime and it is important we communicate this to the public as well as strengthen the way we communicate among partners too.
"The communications intern role is helping to raise awareness as well as providing valuable employment skills to a young graduate and I wish Laura Bell the best with her future career as she has done a great job supporting the partnership."
Laura Bell's advice to other graduates is never to give up on your ambitions.
"If you are having difficulty looking for a job, don't give up," she said.
"I was attracted to the communications internship as it involves a lot of writing and specifically creating content for lots of different audiences, which I enjoy.
"I also wanted to gain more experience in liaising with the media and using social media. Aberdeenshire Council is a large, reputable and respected organisation and I knew it would be a great starting point for my career too.
"I now work alongside and learn from people who have loads of experience in writing, media liaison, communications and public relations and am soaking up as much information as I can whilst I'm here."
Laura Bell has been busy at work revising the community planning communications strategy; supporting the redevelopment of the website as well as providing bulletins and reports on board meetings.
She said: "I would encourage other young people to consider internships because they give you invaluable experience and are really well respected by employers – they prove you are dedicated and willing to work hard.
"I have felt really valued here at the council; although I'm an intern I have my own tasks and job role and am expected to stand on my own feet, which I like."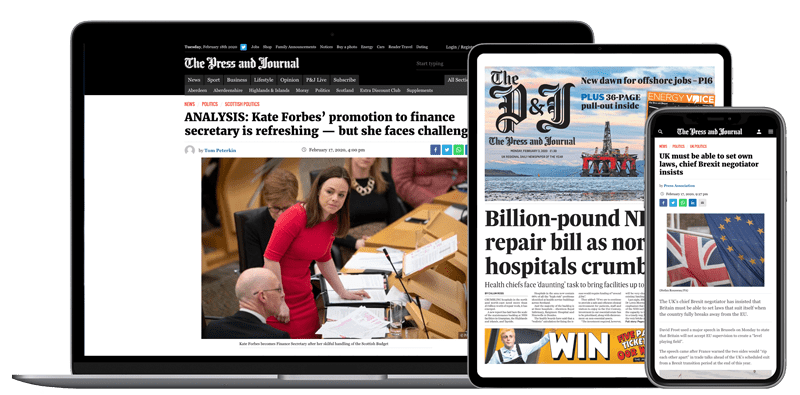 Help support quality local journalism … become a digital subscriber to The Press and Journal
For as little as £5.99 a month you can access all of our content, including Premium articles.
Subscribe