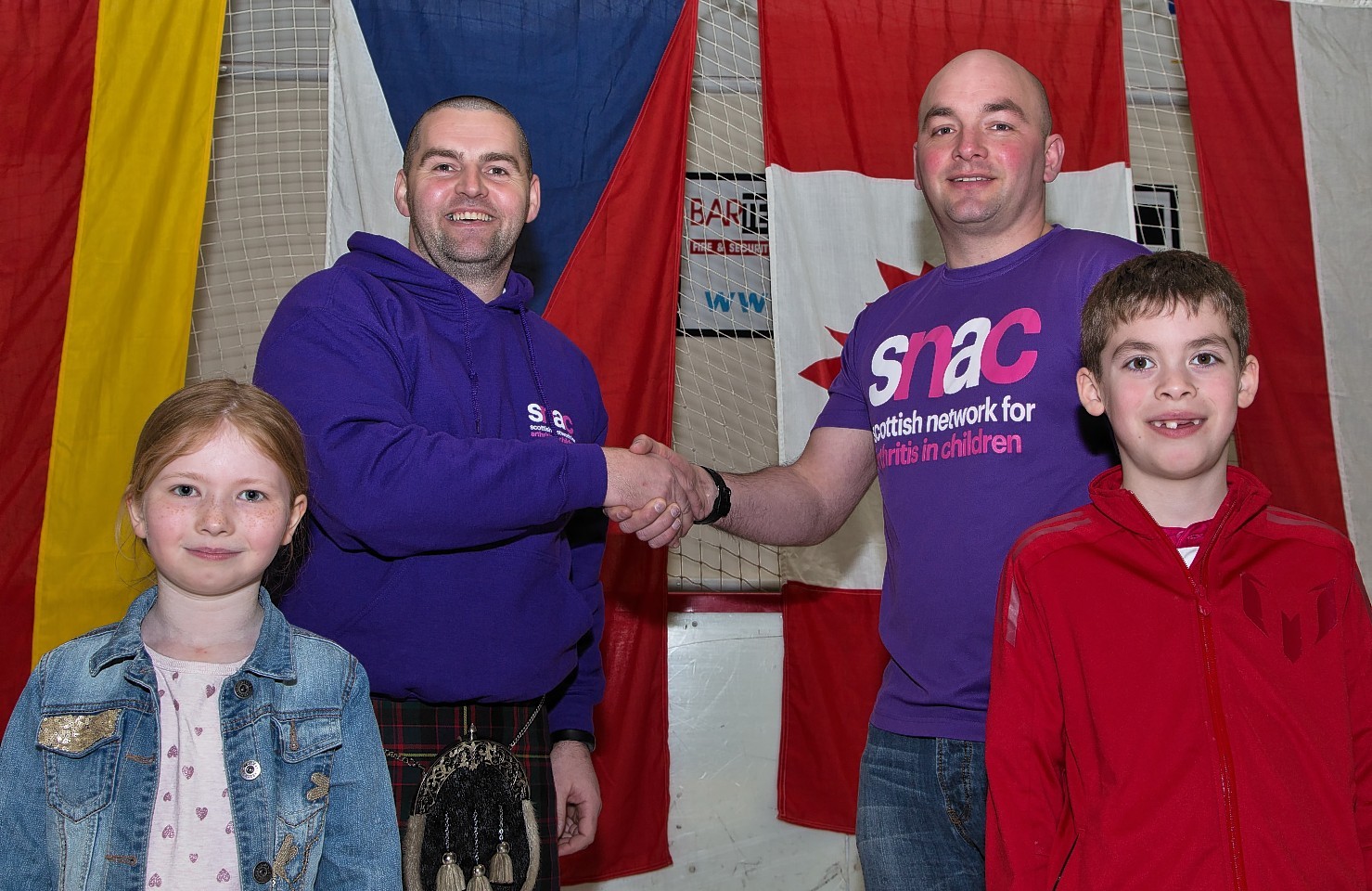 Curlers from across the globe brushed up on their skills during an Elgin competition at the weekend.
The Moray Internation Bonspiel attracted competitors from America and Europe, and helped raise a cool sum for a charity that helps children afflicted with arthritis.
More than £1,100 was donated to the Scottish Network for Arthritis in Children (SNAC) group by the close of the tournament.
Organiser Andy Cameron said: "It was just an amazing weekend, and it's brilliant that people were willing to donate so much money.
"We chose to collect for SNAC because a schoolfriend of mine has a son with arthritis, and I don't think it's a condition that many people realise can affect children.
"The atmosphere during the competition was very friendly, and our international players all had such a great time they say they'll be back next year."
SNAC's Willie Templeton attended yesterday's final with son Kylan, who today celebrates his eighth birthday.
The Craigellachie youngster has a form of the condition known as juvenile idiopathic arthritis, which Mr Templeton says can be "devastating" at times.
Mr Templeton said: "When you say to people that your child has arthritis you get some puzzled looks, as it's not something many people know about.
"But it affects one in every 1,000 children so it's more common than one would expect.
"At the moment Kylan's form of the condition is controlled using medication, but at times when it flares up it can be devastating for the whole family.
"I'm delighted that Mr Cameron chose to help us out this year and I'd like to thank all the players who donated so generously."
The competition began on Friday and yesterday the finalists took to the ice, with local side Team Yates emerging victorious.
Three teams from Norway took part in the event, along with players from America, Canada, Germany, Holland, the Czech Republic and all over Britain.
Moray Paralympians Jim Gault and Gregor Ewan, who won bronze medals during last year's games in Sochi, also competed.